I​t'll be hard to find a designer of any kind who doesn't know their way around Photoshop. Since it's birth in 1987 by the American brothers Thomas & John Knoll, (who sold the distribution license to Adobe Systems Incorporated in 1988), Photoshop has been the industry standard. Originally conceived as a subset of the popular design software Adobe Illustrator, & expected to sell several hundred copies per month, it's safe to say that Photoshop exceeded its modest expectations. Meaning it's essential for every graphic designer to know how to use it.
One of the most exciting things about Photoshop is you can never stop learning. Whether you're a beginner or have been using Photoshop for decades now, there are still many nifty hacks to be unveiled. Of the countless adobe photoshop tips & tricks available, the tool helps to boost your productivity to a great extent. While some of the steps are easy & obvious to find out, you can find others through experimentation. Here are ten tips for using Photoshop with graphic design:
This article was originally published on https://www.aaloftsdesign.com. If this article appears on any other site other than https://www.aaloftsdesign.com without clear referencing it is a violation of the copyright owned by https://www.aaloftsdesign.com.  
This article may contain affiliate links. That means if you click & buy a product, I may receive a small commission at no extra cost to you. AALofts Design is a participant in the Awin Affiliates program, an affiliate advertising program designed to provide a mean for sites to earn advertising fees by advertising & linking to participating merchants. For more information, please view my Privacy Policy & Terms & Conditions Pages.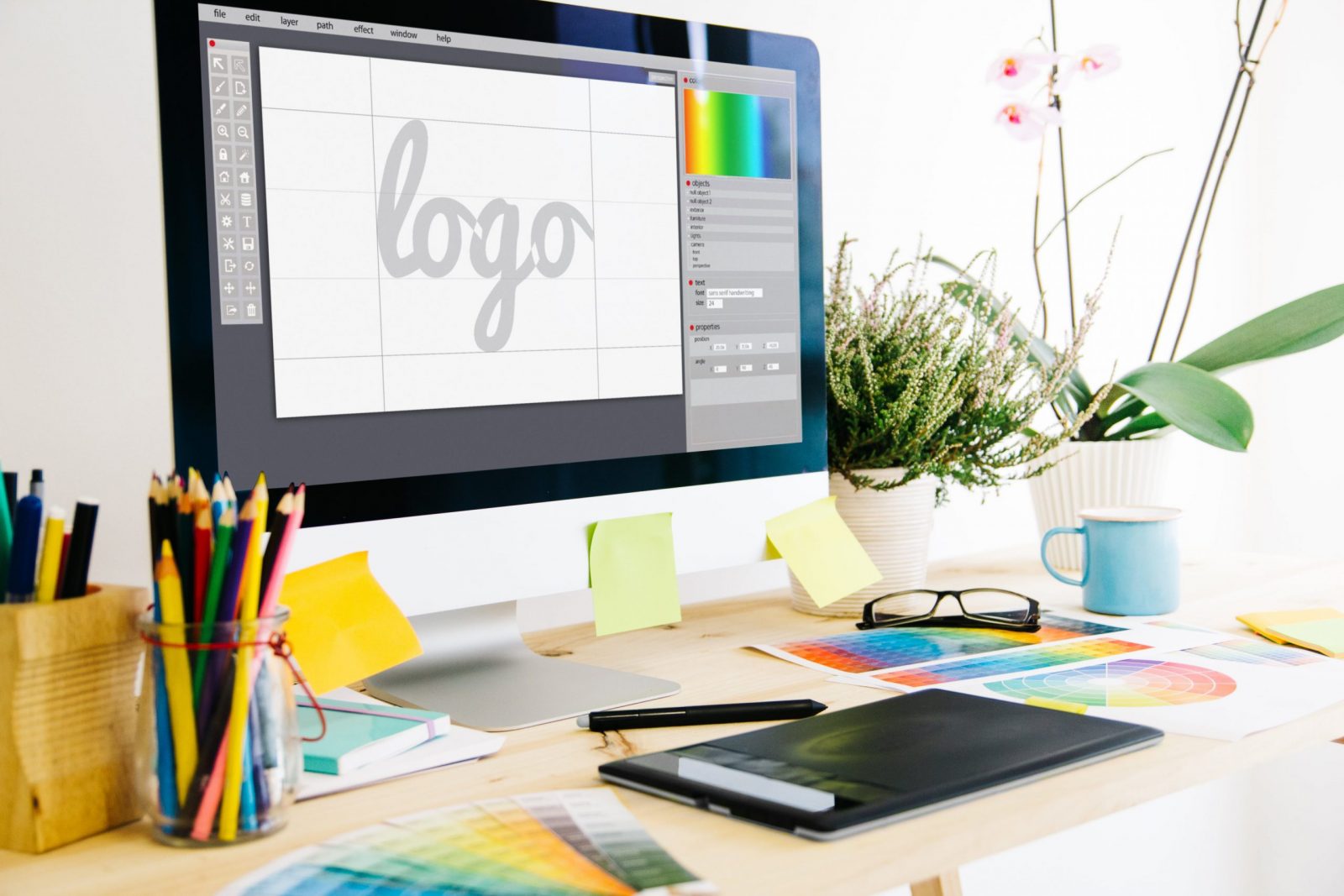 Tip One | Save Precious Time By Exporting Multiple Graphics Simultaneously & Using Batch Processing.
Once you've created several social media graphics in Photoshop, it's possible to export multiple assets at once. Photoshop CC's new features allow you to create a big artboard with several social media graphics at once & export them in different sizes with specific file names at the same time.
To do this, select "File," then "Export," then "Quick Export As," & choose your preferred file format & preferred destination. Photoshop will export the image you've specified, as well as all artboards in the document. Similarly, you can use Batch Processing to get files sized down into one shape all at once. Follow [ File | Automate | Batch ], & the work is done.
Tip Two | Know The Keyboard Shortcuts For Layer Manipulation.
While working in Photoshop, creating layers to your canvas is essential. When it is required to add many dozens of layers to the same piece, here's a trick you can use to save time & clicks.
[Ctrl + Shift + N] to add a new layer with dialog box. 
[Ctrl + Shift + Alt + N ] to add a new layer without dialog box.
[Ctrl+ =] to zoom in.
[Ctrl+ –] to zoom out.
[Ctrl+ 0] to fit to window.
[Ctrl or Cmd + E] is a shortcut to merge the layers you are working with.
[Cmd + Shift + N] to add extra layers using the dialog box.
[Cmd + Shift + Alt + N] to add a new section without using a dialog box.
[Cmd + Click] to group layers.
Tip Three | Get To Know The Keyboard Strokes.
Keep this shortcut handy if you have to make the design real fast.
When you need to switch back to default black & white or need to get back the foreground & background colours, use [ D ] for default colours & [ X ] for switch colours.[ B ] is for brush tool, & [E] is a shortcut to the eraser tool. These are two of the most widely used tools for basic illustration. When you need to increase brush size, click [ ] ] & [ [ ] to decrease the size of the brush. This is a handy tool that saves a lot of clicks.
Tip Four | Adopt Right Scaling & Proportioning Techniques.
As a graphic designer, you'll need to learn how to scale & proportion projects. To complete the task correctly, press & hold the shift key to keep an image at the right scale. When you use this method, it will add a professional style to your projects. You can also use the top toolbar to scale a design. Once you've accessed it, scale by selecting a percentage value, select the chain between the fields to keep the percentage values secured for a shortcut. This step will hold your design in the proper proportions.
Tip Five | Keep Your Favourite Tools As Presets & Record Actions.
Once you've prepared your tools in a particular way, consider keeping them to save yourself time. For instance, if you've developed a Scatter Brush from, access the Tool Preset Palette, then, select the new Tool Preset Icon, which is found at the palette's bottom. After you've gathered a group of presets, keep them for later use. This will allow you to save your settings instead of having to find them every time. You can organize your presets by project type or tool. Photoshop also has several preset tool collections for your convenience.
One of Photoshop's best time-savers is the actions panel. It allows you to record a task or series of functions to be used later for similar projects. The actions panel is excellent for recording custom actions, many of which are project-specific. As with many Adobe tools, there are several helpful default actions already set-up. For instance, if you had a series of filters & adjustments applied to an image within a design & needed to use the same effects to several other images, then recording the steps would allow for an exact & quick replication of the effect.
The actions panel can be very complex or very simple, depending on your needs & experience. Follow the steps below for the essential functions of the actions panel:
Open the Actions Panel: Window > Actions OR use the keyboard shortcut, Option-F9 (MAC) Alt-F9 (WINDOWS). Create a new action by clicking the New Action button, located at the Actions panel's bottom right. Once a new action is created, it automatically begins recording. If not, click the round record button, located at the bottom of the actions panel. Proceed with applying any adjustments, filters, size changes, etc. until the desired effect has been reached.
Once finished, click the Stop Playing/Recording button, located next to the record button at the Actions panel's bottom. Suppose a specific task was recorded during the undesired action. In that case, that specific task can be deleted without re-recording the action by selecting the task, then clicking the delete button. To play an action, select the appropriate layer to apply the action too, then click Play. Photoshop will perform the actions live on the screen, but should only take a few seconds.
Tip Six | Reshape With Puppet Warp.
One of the most underestimated tools in Photoshop has to be the Puppet Warp. I find this tool particularly useful when making minor tweaks to a shape, structure or composition. You can find the Puppet Warp from the Edit menu. This nifty tool allows you to add 'pins' to areas you want to transform. It can easily bend, rotate & shape parts of your image as if it were a 'puppet'.
Tip Seven | Find High-Quality Photoshop Mockups for Branding Projects.
Bring your branding projects to life while speeding up your workflow using high quality paid & free Photoshop mockups available online. For example, on Creative Market, you can explore more than 64,000 pixel-perfect design mockup templates to display digital artwork in context. Bring your designs to life with branding, web, mobile, & print mockups in various styles. These mockup templates make it easy to showcase creative projects with realistic textures, shadows, & lighting. Click here to go to Creative Market.
Tip Eight | Center Objects Correctly.
To achieve a pixel perfect design, we often have to position element to exactly where it should be. This seems easy as you can create some guides & snap the element to those guides, but it will be daunting if you want to absolute centre an element in a particular area, which requires many guides, measurement & focus.
You have a way to make this entire process a lot easier, click on the element's layer you want to absolute centre, & then press Ctrl + A to select the whole document. After that, fire the Move tool, & you will see some icons beside the option, Show Transform Controls. Click on the 2nd icon to vertical centre the element, then click on 5th icon to horizontal centre the element, there you go, an absolute centred component.
You can absolute centre the element in the entire document's area & the absolute centre in a particular area. I want to absolute centre an element in the footer area; I can select the footer area by using the Selection tool which activates by pressing M key, then absolute centre the element in that specific area. You can study other alignment options besides the Show Transform Controls option, & they are useful for aligning your components in a wide range of situations.
Tip Nine | Sampling For Colours On Your Entire Screen.
Stumbled upon a nicely designed website & wondering which exact colours is it using? You can click on Eyedropper tool or press I on the keyboard to activate it, then click on the Photoshop's work screen & drag the Eyedropper icon to anywhere on the monitor screen to get the colour you want. Yeah, it's that easy.
Tip Ten | Create Reusable Files & Templates.
In general, when beginning a website mockup/design in Photoshop, there are several things you do (or should do) automatically before you start, such as set the size & dimensions, create guides & create standard layer folders (see Always organize layers into several folders below). Instead of making these settings each time, create a template file with these settings already created. You can begin every future design with the template file.
Wrapping it All Up.
If you're interested in further reading, please see the links to my trusted resources page & related articles below. To find out more about AALofts Design, please click here. If you found this content helpful, want to collaborate on a project, or would like to request an article topic, please click here to get in touch via the contact form. Feel free to share & connect on social media, if you found this content helpful.