Since its first appearance, technology has impacted almost every industry in the workforce. Its introduction to the world of design has been an interesting one, altering how designers have worked in their spaces for hundreds of years. It can be tricky to see the impact that it has had over time in our current, present-day situations.
Technology has impacted designers in many ways. These may include:
Alterations to client communication
Ease in conceptualizing
Increased quality in design
These three items, & a few more, make it clear that technology has affected these artists.
The world has changed to adapt to this item, & so have designers that are at work. Technology has impacted many professions in profound ways, and design is no exception. Read on to continue learning about the overall effect of technology on the artists who call themselves designers.
This article was originally published on https://www.aaloftsdesign.com. If this article appears on any other site other than https://www.aaloftsdesign.com without clear referencing it is a violation of the copyright owned by https://www.aaloftsdesign.com.  
This article may contain affiliate links. That means if you click & buy a product, I may receive a small commission at no extra cost to you. AALofts Design is a participant in the Awin Affiliates program, an affiliate advertising program designed to provide a mean for sites to earn advertising fees by advertising & linking to participating merchants. For more information, please view my Privacy Policy & Terms & Conditions Pages. 
The Beneficial Impacts of Technology on Designers.
Technology has had many positive impacts on designers as a whole. They can delve into their art in a way that has never happened before. Production has increased in new & exciting ways.
The benefits of technology on designers are apparent all across the industry. The industry will never be the same as before the introduction, & it will continue to adapt & shift as the years pass on. It will be interesting to see if the benefits grow or decrease as technology gets more complex & involved in our lives.
Concepts Can Be Visualized Faster
One of the biggest impacts that technology exhibited right off of the bat was the idea of concept visualization. Rather than working with their idea on paper, designers can make a three-dimensional model that they can use to progress the final product. They can see if it is going to work before they ever get started.
Using three-dimensional models & replicas, the designers can:
Have a greater understanding of what they are making
Show the client a mock-up that is closer to what the end product will look like
Make alterations & changes before they settle on a final product
The visualization process is critical for designers of all kinds. Technology allows them to take the image that is sitting in their heads & transfer it to a physical product that they can work from. This makes the design process less confusing & more efficient.
Contact Has Become Much Easier
Thanks to technology, contact between designers & clients have become a million times easier. There is a range of options available. Clients & artists can contact each other through:
Social media, such as Instagram or Twitter
Email, whether through a personal or business account
Online forums or personal websites
Messaging platforms such as those that come on various smartphones
The possibilities for communication are endless. If a client has a need, they can reach out to a designer. Artists can also promote themselves via communication methods, bringing in more possibilities for business than ever before.
Change Can Happen Fast
If a change is necessary, it can happen much faster with the technology that has become available. Designers can take advice from their clients & quickly implement their comments into the project.
This alteration can lead to:
Better communication between clients & consumers
Increased satisfaction with the end product
Quicker turnaround time for the completed item
These quick changes allow for decreased production time. With a way to alter, designers can focus on doing more of what they would like with their work.
Replication is More Precise
If a designer needs to replicate a specific pattern or design, technology permits them to do it in a way that is clean & precise. Duplicates can be almost indistinguishable from the original through the use of art-forward technologies.
This process, in turn, allows production to speed up. A designer can do more work in a shorter amount of time, improving what they can accomplish. Art & design can change & develop much quicker the more that artists can create.
The Negative Impacts of Technology on Designers.
Technology has also had several negative impacts on designers. In a world that once ran entirely on physical designs, an online galaxy has left many stumbling.
It is critical to be aware of these negative impacts for the future. New designers need to understand the world that they are going to inhabit before they are pushed into it.
It Has Increased Competition
With an improvement in the way that designers contact clients, there has been an increase in the number of designers competing on the market. Those who had a reputation before the world of technology now have to fight with a younger audience that is better equipped with this platform.
With more competition, designers:
Have fewer clients to reach
Struggle to make a sufficient living
Must focus on marketing themselves more than before
While competition can be good, the amount that has grown thanks to technology is a number that has made this world more difficult for many people. It is easier to find clients but harder than ever to hang on to them.
It Decreases the Ability to Work Hands-on
Through technology, the need for physically creating in many cases has completely disappeared. While this is not necessarily a bad thing, it means that many art forms unique to the world of design have started becoming less & less common.
Lack of creation physically means that:
More & more products will appear in the digital format
Production will go down in the physical art world
While this might not be all bad, it is a change that many will not enjoy. Since designers & their work are so easy to access online, those who stick to going on without it may face a hard future.
Designers create items that are truly unique in the art world. Technology is slowly draining the artists that form all of their work by hand.
In-Person Communication Has Fallen
Online communication between clients & artists has become easier than ever. With this, the need for in-person speaking skills has decreased. Artists & clients alike simply do not need to come face to face unless it is necessary.
Since most communication is online, clients can just:
Email updates to the client
Receive payment through the internet
Send pictures & sketches via online methods
This ease of access, again, is not a bad thing. However, communication is a skill that needs to be built over time. Designers will have a harder time developing these abilities from inside their home offices & on their computers.
Expectations Have Increased
All across the internet, people around the world have access to pictures of beautiful interiors & aesthetic patterns. Everybody wants a location or an item that can be posted on social media & admired by all. With this comes an increased expectation that is put on designers.
Consumers of social media expect designers to be able to create what they see every single day. While many can accomplish this, some designers have unique takes that cannot measure up to the flawless images that come to life on the Internet. Expectations created an unneeded pressure that falls on designers.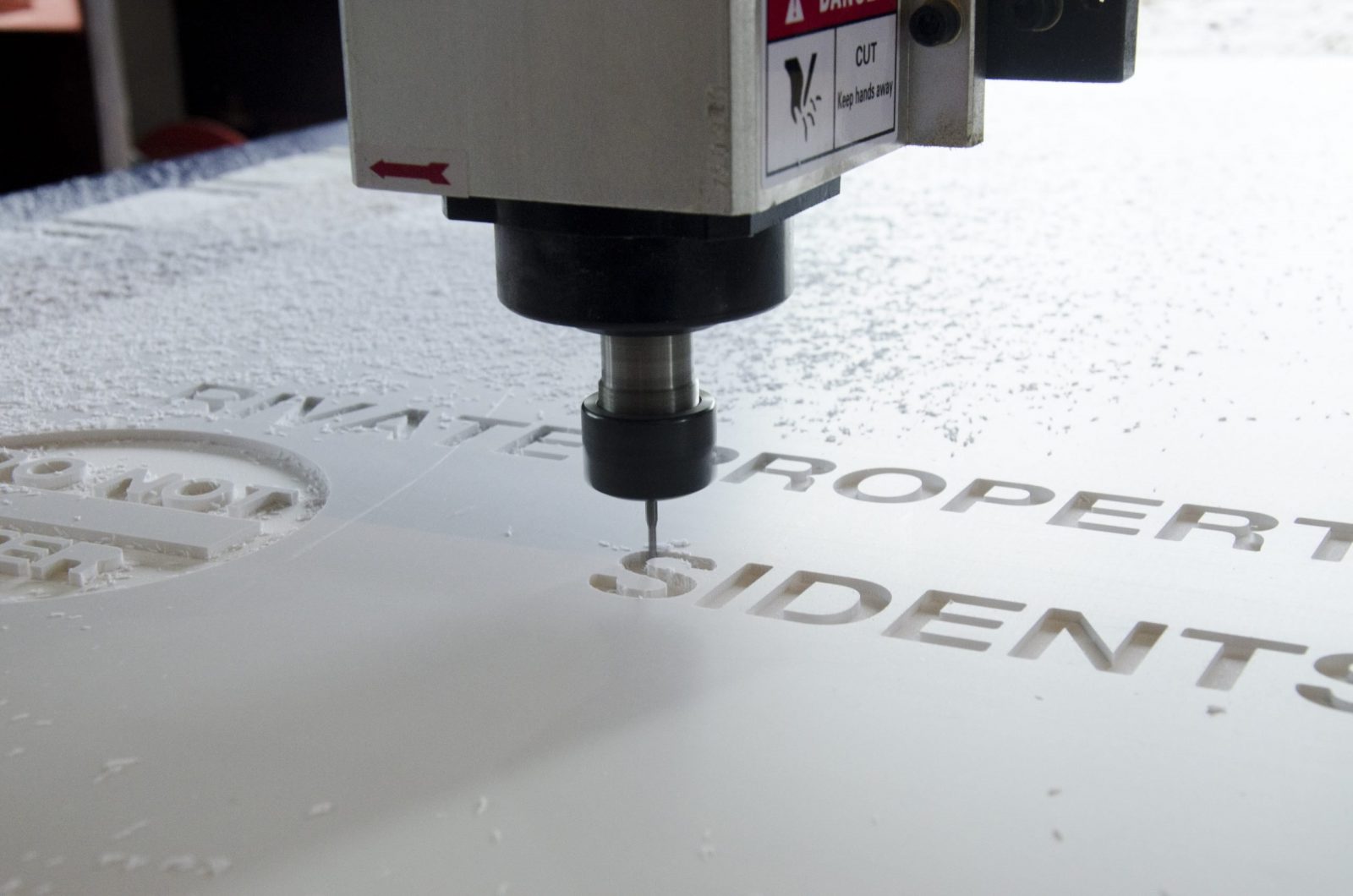 Conclusion.
Technology has grown over the years in the world of design. It has had a major impact on this world, changing & altering it in ways that will stick around for a long time. In the world of design, technology has translated into higher-quality designs, more efficient systems for communication, & increased feasibility of conceptualizing new design ideas.
There are both benefits & disadvantages to new technology. It will be interesting to see how this creative environment continues to change as technology becomes a part of daily life.
Sources:
https://businessofhome.com/articles/the-pros-and-cons-of-technology-in-design
https://www.entrepreneurshiplife.com/role-of-technology-in-design/
https://wp.nyu.edu/dispatch/2019/03/26/how-technology-is-influencing-the-world-of-interior-design/
If you're interested in further reading, please see the links to my trusted resources page & related articles below. To find out more about AALofts Design, please click here. If you found this content helpful, want to collaborate on a project, or would like to request an article topic, please click here to get in touch via the contact form. Feel free to share & connect on social media, if you found this content helpful.