There's no single route towards a successful career in graphic design, but rather a variety of options & niches, none of which are mutually exclusive.
What's fabulous about creative jobs is that the skills needed for one sector often translate well into another, meaning that (for example), you might start as a graphic designer & end up creating 3D models for architecture firms. This fluid approach to careers makes the creative industry resilient & flexible – perfect for withstanding the ever-evolving modern world.
Doing well in this industry is about seizing opportunities, working hard, & attacking every project with vigour, passion & determination. If you are organized & enjoy creating visually compelling imagery, embarking on a graphic design career might be perfect for you.
If you're looking to start your graphic design career or would like to know more about this discipline, this article is a comprehensive beginner's guide to everything you need to know about graphic design.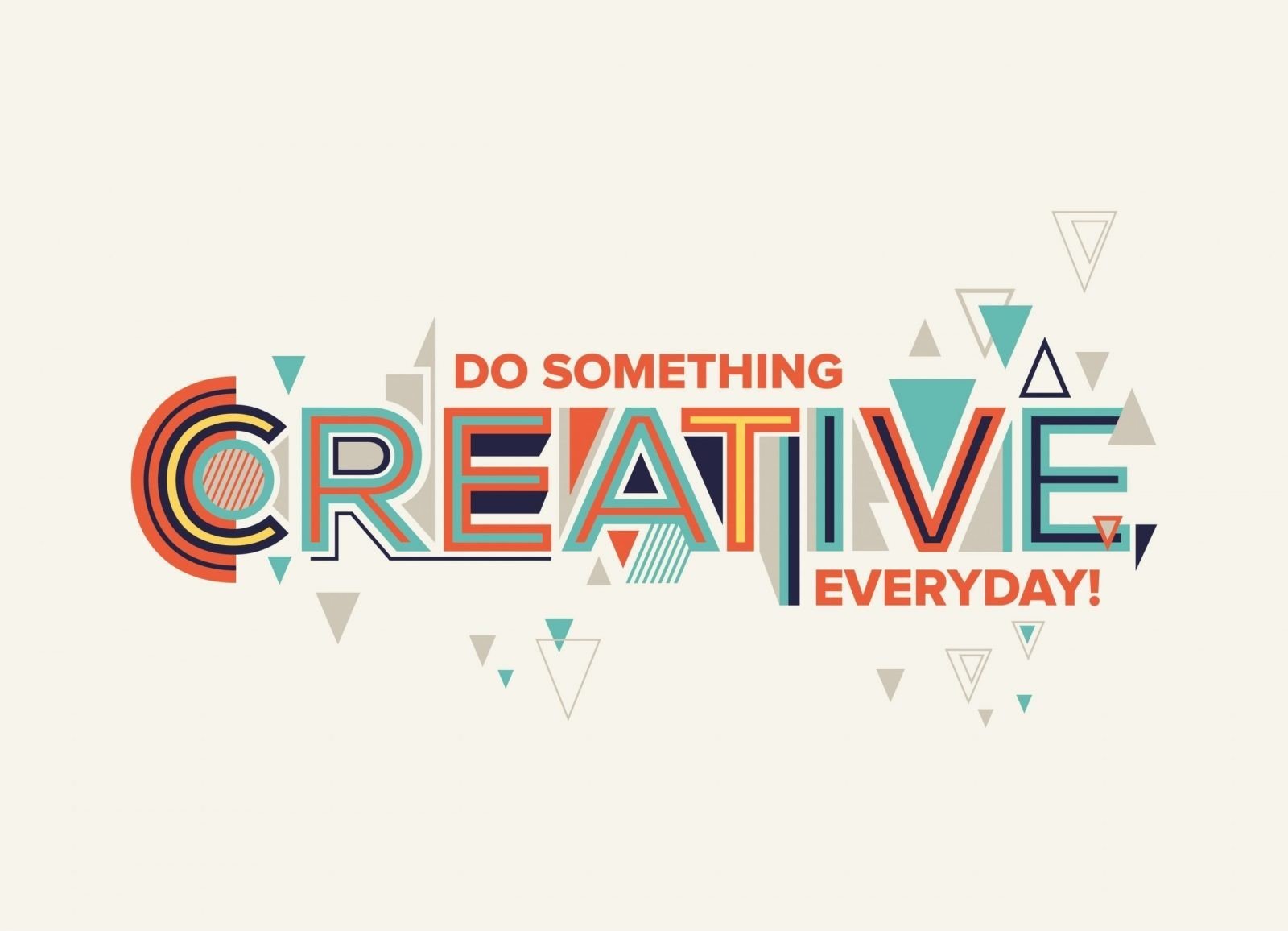 What is Graphic Design?
Graphic design is the arrangement, organization, & manipulation of content, imagery, & graphic elements into compelling formats for digital & print mediums. The clear communication of value, benefits, & reasons to believe in a brand's product, service, or technology.'
Graphic Design is the development of visual communications that resonate with a specific target audience to shape perceptions, deliver a message, increase market share, & elevate brands. 
Graphic designers create visual concepts, using computer software (such as Adobe CC) or by hand, to communicate ideas that inspire, inform, & captivate consumers. They develop the overall layout & production design for digital & printed media such as advertisements, brochures, websites, signage, magazines, reports & much more.
This article was originally published on https://www.aaloftsdesign.com. If this article appears on any other site other than https://www.aaloftsdesign.com without clear referencing it is a violation of the copyright owned by https://www.aaloftsdesign.com.   
This article may contain affiliate links. That means if you click & buy a product, I may receive a small commission at no extra cost to you. AALofts Design is a participant in the Awin Affiliates program, an affiliate advertising program designed to provide a mean for sites to earn advertising fees by advertising & linking to participating merchants. For more information, please view my Privacy Policy & Terms & Conditions Pages.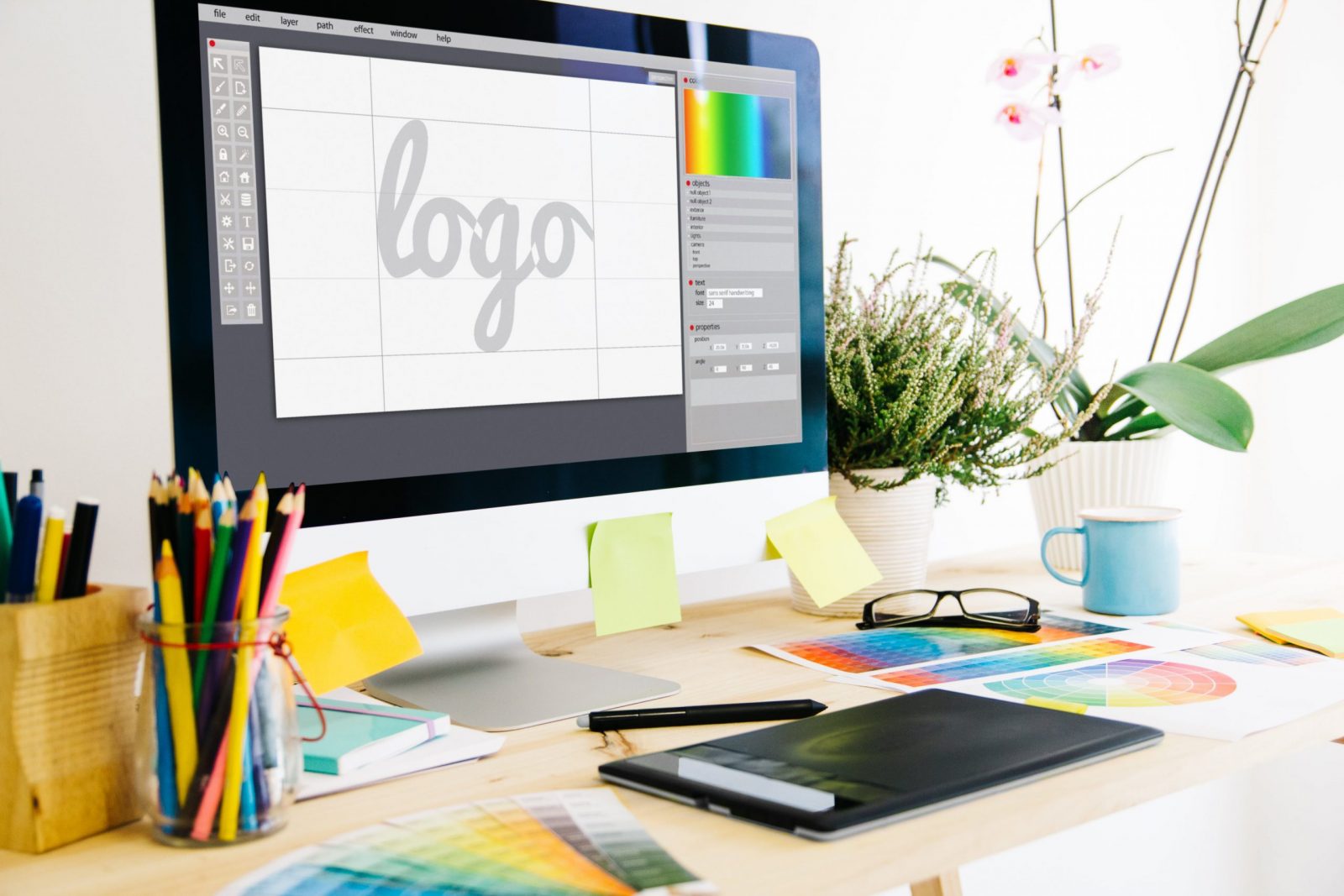 What Are the Basic Fundamentals of Graphic Design?

The fundamentals of graphic design are about seeing (& understanding) how visual material qualities—shapes, images, colour theory, typography, & layout—work, & work together. You then need to decide which qualities of each are relevant & engaging & useful for visualizing a particular idea or solving a specific problem. Below I'm going to delve deeper into graphic design fundamentals:
Graphic Design Fundamental 1 | Balance
Balance refers to distributing the graphic design elements, such as shapes, text boxes & images, of a design evenly throughout a specific layout. Designers can choose between a balanced or dynamic composition. Balance is categorized in the following ways:
Symmetry

: This type of design is formed along a vertical axis & horizontal axis, where the elements' weight is evenly divided.

Asymmetry

: This type of balance employs scale, contrast & colour to even out the layout flow.

Radial:

 Here, the elements of a design are placed in a circular pattern on the layout. This provides a sense of movement & dynamism to the eyes of the viewer.
Graphic Design Fundamental 2 | Alignment
Alignment creates a visual connection between elements such as images, shapes or blocks of texts. Alignment helps develop a sharp & ordered appearance by eliminating any distortion within the layout. It represents each element's scale by comparing their proportion & focusing on the aspects that can impact users.
Graphic Design Fundamental 3 | Hierarchy
This method combines two aspects, dominance & priority, giving extra weight to certain design elements over others. It helps deliver the core information by grabbing the viewers eye. Hierarchy is often conveyed by highlighting the title using large or bold fonts. You can also place the key message at a higher level than other elements or add shapes to frame the focal view.
Graphic Design Fundamental 4 | Contrast
Contrast is an essential principle in any form of visual art as it guides the customer's attention to the critical elements of a design. It is necessary for maintaining the distinction between similar pieces in a design, thereby enhancing a layout's overall legibility. To create contrast, opposing design elements are placed on a format, such as dark & light; thick & thin; contemporary & traditional & small & large.
Graphic Design Fundamental 5 | Rhythm
Rhythm gives an organized & consistent look. Repetition of certain features such as logos or colour can help make a brand easily recognizable & strengthen the overall look. Rhythm is classified into two types;
Fluid –

 This adds a significant variation to the design, keeping the flow in a single direction.

Progressive –

 Progressive Rhythm is based on an exact sequence that controls the audience's visual movement between the different elements.
Graphic Design Fundamental 6 | Proximity
Proximity creates a visual relationship between related elements which simplifies. It forms a visual connection among essential design factors such as colour, font, type or size, ensuring the layout is balanced to create a perfect design. It enables the audience to have an excellent overview of what they are looking at, thereby offering a good user experience.
Graphic Design Fundamental 7 | Colour & space
There is a wide range of colour palettes for the layout's background & text defining the design's tone. Graphic designers choose colours that can generate contrast or work together to complement other elements. Space is used to create shapes or highlight critical design aspects. 
The Intrinsic Skills Required to Get Good at Graphic Design.
You might now be thinking "how do I get practice to get good at graphic design?" If you fancy yourself a graphic designer, you may well possess or be developing the following intrinsic/ interpersonal skills:
A Graphic Designer Has Analytical Skills
Graphic designers must look at their work from their consumers' point of view & examine how they will perceive the designs they develop to ensure they convey the desired message. What works best is adopting a mindset of consistently putting yourself in the client or consumers shoes.
A Graphic Designer is Able to Manage their Time
We have to work on multiple projects at the same time, each with a different deadline. Working well under pressure & keeping tabs on things will ensure that things run smoothly. With patience & technical ability & practice, your time management skills will improve.
I've also found that working with other, highly-skilled designers has dramatically improved my time-management skills over the years. You just need to get stuck in.
A Graphic Designer Has Artistic Ability
You probably won't get by, if you don't have the eye. Graphic designers must be able to create designs that are artistically interesting & appealing to clients & consumers. Technical skills are built over time.
Don't worry if you have made some dodgy design decisions in the past, most of us look at some of our old work and cringe – the good news is that with experience & analyzing what does & doesn't work, you can train an eye.
A Graphic Designer Has Creativity
Graphic designers must be able to think of fresh communicative approaches to resonate with consumers. Your job as a graphic designer will be to create unique designs that convey a recognizable message on your clients' behalf.
If you enjoy finding solutions to problems, you'll do well. People often say you're either creative or not- I beg to differ. I believe that everyone can be creative; it's just a matter of how willing you are to break into it.
A Graphic Designer Has Strong Communication Skills
To succeed in this game, you will need excellent visual communication skills & verbal/ written skills. Graphic designers must communicate with clients, customers, & other designers to ensure that their designs accurately reflect the desired message & effectively express information.
A Graphic Designer Has Technical Skills
While there are a few creatives that still do most of their work by hand, the reality is, if you are going to succeed, you'll need to be good with a computer. Most graphic designers use specialized software to construct their designs & most submissions will be done digitally. If you enjoy being challenged by learning the latest technology & using software to bring a concept to life, this may well be the job for you.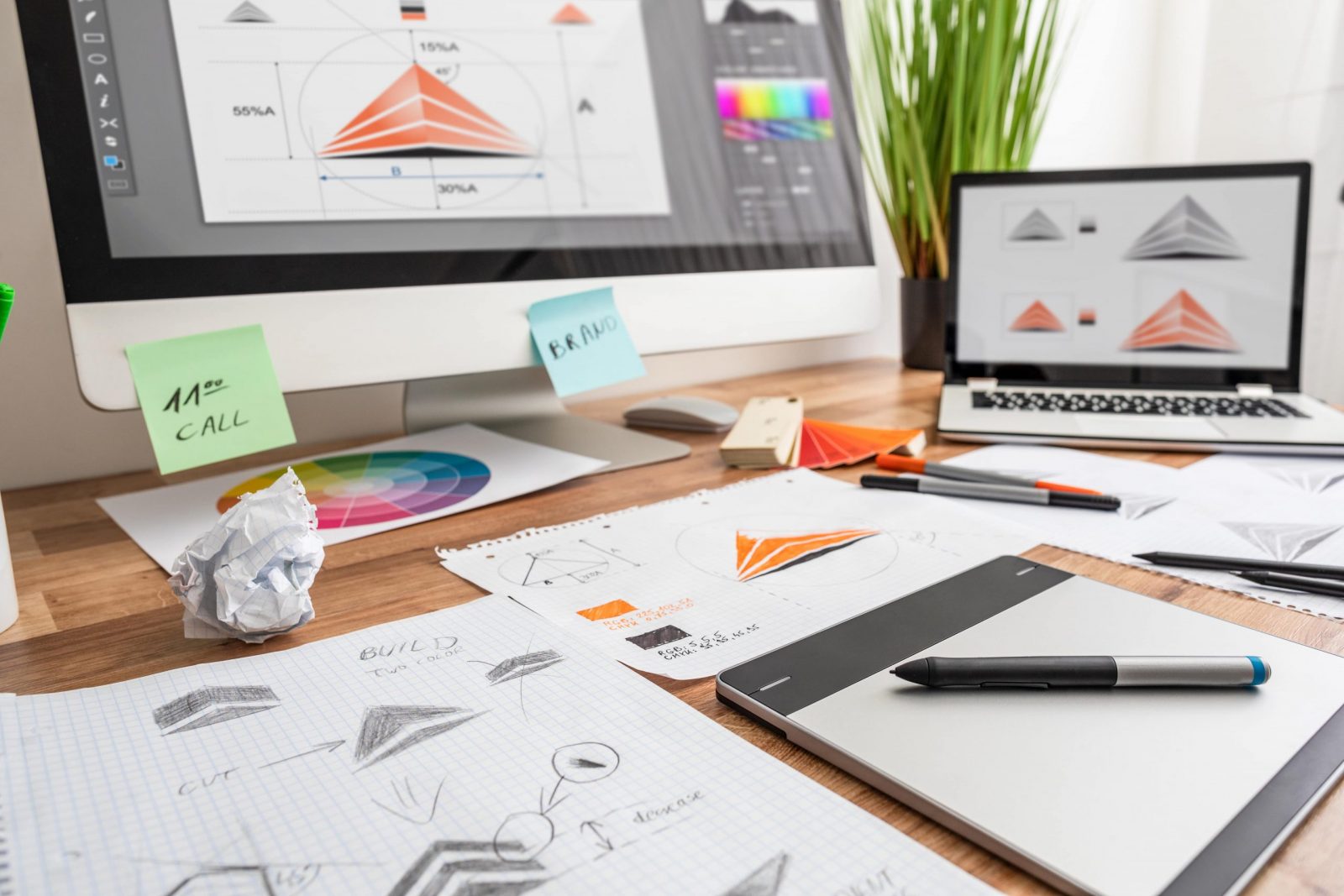 Why Become A Graphic Designer?
The most significant benefit of being a graphic designer is that you can express your imagination & creativity to the fullest. Whatever you imagine & visualize can be put in the form of display for others to appreciate, admire & even criticize. Below I'm going to outline several benefits to embarking on a career in graphic design: 
Graphic Designers Are Continuously New Techniques & Skills 
If you work in the design industry, there are plenty of new skills & techniques that you can learn. Different projects require different approaches, allowing you to explore new methods & learn something new every day.
While developing your ideas, you will come across new ideas & concepts which will help you design better. You will find yourself getting better & better with each passing day. This acts as a continuous practice & helps to improve your skills.  
Graphic Designers Work With Big Companies 
Prestigious companies will often look to teams of designers to uphold brand continuity & outreach, allowing them to expand their networks & portfolios. On the other end of the spectrum, small companies & individuals often hire graphic designers' help, meaning you can opt to work under a larger firm's security or choose to take on the odd project here & there.
This is useful for people who may have retired or want to work part-time. In my experience, it's the medium-sized businesses that offer competitive salaries & more creative freedom when you're relatively new, (larger companies are more restrictive at first).
Graphic Design Is a Creative Career With a Steady Income 
There is a lot of money to be made in freelancing & temporary contracts for big clients & There are plenty of freelance opportunities. However, in-house graphic designers (i.e. designers who work for an agency or studio) can receive a steady income for long periods.
Graphic Designers Can Be their Own Boss 
If you prefer to work for yourself by building a good network with people, you can land yourself with lots of projects from clients. If you play your cards right, you are never short of work. What's great is that you've been working a desk job for a while, you probably have a decent personal network that you can tap into to get started.
In-house Graphic Designers Have Access to Industry Standard Software & Resources
Freelancing is very appealing to most of us, but when it comes to getting free access to the latest software from Autodesk & Adobe in-house graphic designers have greater access. The software and training provided by well-established companies will help you to work better & give better results. Ultimately, this will provide you with more development & scope for learning. 
Another benefit from working within a team over freelancing is the number of skills you pick up from working with other designers.
It's not uncommon for people to have different methods for achieving the same result – when I was working on my own, I thought I knew the best way of achieving particular effects. Then I met other much more experienced designers who taught me a more efficient way of doing things. Do not underestimate the value of other people's experience & skillsets in refining your own.
Graphic Design Impacts Almost Every Industry 
From corporate identity in banking to health services to retail almost every product you own & every industry will use graphic design in some capacity meaning opportunities are abundant. 
You Can Become a Graphic Designer at Any Stage in Your Career
The good news is, no matter what stage of your career you're in or how far afield your background may seem, if it's something you aspire to, it's entirely possible to find your niche in the design world. 
First, start creating to explore the kind of work you want to produce, whether hand illustrations, Pinterest boards etc. then reach out to other designers. You will learn things you didn't know you didn't know, & this will give you a framework of what opportunities are out there, what skills you need to develop & how to put together your portfolio. 
Ask designers why they think something is good or bad or great. Notice the details they notice to develop an understanding of why. Understanding their thinking patterns (and yours) can help you improve your skills, collaborate with others, & gain insight into the decisions distinguishing competing products in the design world.
How to Become a Professional Graphic Designer.
To become a graphic designer, you will need to have good technical, conceptual & drawing skills. You'll need to find practical solutions to problems & be able to communicate your ideas in a visual format. You'll also need excellent interpersonal communication skills & (sometimes) great patience.
Most professional graphic designers have a degree in graphic design or another related discipline. You will also need a working knowledge of desktop design software, such as Illustrator & InDesign, & image-editing packages such as Photoshop. You can do courses in these at colleges, private training providers & through self-study.
A design degree can seem like the best & safest option to kickstart a graphic designer career, providing both a foundation in skills theory & the relevant qualifications needed to get a job. But if this is not an option for you – it's not the only way.
Many junior designer roles are hired based on portfolio & experience as much as qualifications. Unpaid work experience, holiday jobs & internships will give you the chance to develop your portfolio, make contacts & impress employers. You could also create a website to showcase your work.
An employer will be interested in your design skills & creative ideas as they are in your qualifications. Talent & personal contacts (networking) are crucial for getting work. You will need to keep your portfolio topped up with recent work to demonstrate your skills & communication style to potential employers. Don't be afraid to add a touch of your design skills to make your CV stand out – but I would be mindful of overdoing it.
Competition for jobs is intense, & many jobs are not advertised in the usual places, so as well as building your network, you can try approaching companies & design agencies directly. You may be able to become a junior graphic designer through an apprenticeship scheme. You will need to check which projects are available in your area.
Graphic design is a creative job, but like all professions, it operates within a business environment. Skills like client negotiations, designing to briefs or writing business development proposals, project management, or the elements that go into design contracts can be learned on the job & online through reading articles like this. To progress to senior roles, you will need to develop these types of skills.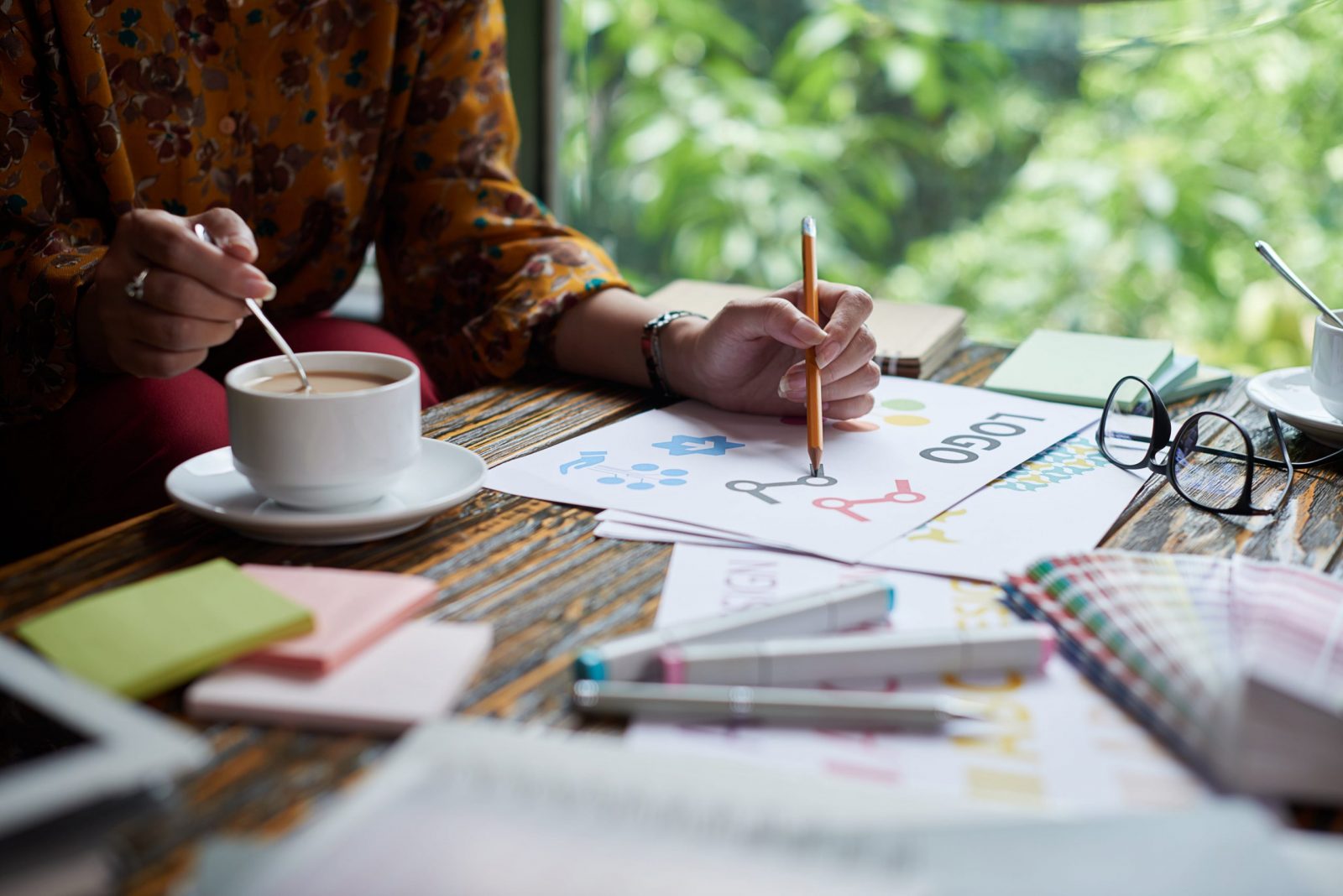 What Are the Downsides of Being a Graphic Designer?
Creativity-centric careers give professionals the chance to practice their interests & strengths every day, but that doesn't mean you get to make or do what you want all the time. As with any other job, there are less desirable aspects that come with the territory which I'm going to outline below:
Graphic Designers Still Get Frustrated or Bored
Much like every other profession, designers cannot escape monotonous tasks. Being a professional graphic designer is just about working on tedious boring jobs as it is creating aesthetically outstanding campaigns that require lots of creativity. Unfortunately, you will still experience some tedium as a designer.
You aren't always going to work on exciting & fun projects, but [less exciting work] is a massive part of the job that some find surprising at first. When people hire you for your skills and expertise—your priority is usually their goals before your own. In an ideal scenario, the two come together often. 
Graphic Designers Regularly Come Up Against Challenging Situations
You may find you're not suitable for all projects, clients or companies. A client & designer pairing are much like any other close relationship; styles, temperaments, & values should complement each other. Clashing at the beginning of a project can build up to a series of frustrating exchanges.
While you may not always be in the driving seat when it comes to the design, trying to communicate big picture concepts with clients from the outset might help you decide whether you want to take on the project.
I've created some pieces at the client's insistence that I would never publicize that I made. It's better for everyone & a lot more enjoyable when you & the client are on the same wavelength.
Similarly, you will come up against your fair share of clients or bosses with unrealistic expectations. Whether it's an offensively low budget or an unreasonable deadline, be prepared to have a solution.
Sometimes you'll make sacrifices & sometimes you'll push back to establish a healthier design relationship. But as the professional who understands design & will be doing the work, the job of honestly communicating with clients or managers is your responsibility.
Wrapping it All Up.
If you're interested in further reading, please see the links to my trusted resources page & related articles below. To find out more about AALofts Design, please click here. If you found this content helpful, want to collaborate on a project, or would like to request an article topic, please click here to get in touch via the contact form. Feel free to share & connect on social media, if you found this content helpful.