There are many reasons to love being a graphic designer. But, as with any profession, there are less desirable parts of the job. As a designer, you might notice some day-to-day issues both at work & at play. Creativity is a subjective space. People form their own ideas & interpretations. Stereotypes of what creativity is & rigid expressions of it mean that anything that falls outside that box can be a great challenge for clients to articulate & a great challenge for designers to unpack for them.
A graphic designer's job is to distil, extract, interpret, extrapolate, & unbox what satisfaction looks like for each client & deliver those goods when they expect you to. Your biggest challenge will be exercising patience & etiquette through the toughest of clients, even in situations where the client is giving you quite the opposite. On top of this today, it is easy to download, buy or outsource design, meaning that our area of expertise often gets undervalued.
What separates great graphic designers from their competitors is thinking critically about the project's scope, providing solutions to meet the client's underlying problem, & communicating to both the client & the consumers our clients want to reach. Before you become a successful graphic designer, these are some of the potential challenges you'll come up against, & how you can use them to your advantage:
This article was originally published on https://www.aaloftsdesign.com. If this article appears on any other site other than https://www.aaloftsdesign.com without clear referencing it is a violation of the copyright owned by https://www.aaloftsdesign.com.  
This article may contain affiliate links. That means if you click & buy a product, I may receive a small commission at no extra cost to you. AALofts Design is a participant in the Awin Affiliates program, an affiliate advertising program designed to provide a mean for sites to earn advertising fees by advertising & linking to participating merchants. For more information, please view my Privacy Policy & Terms & Conditions Pages.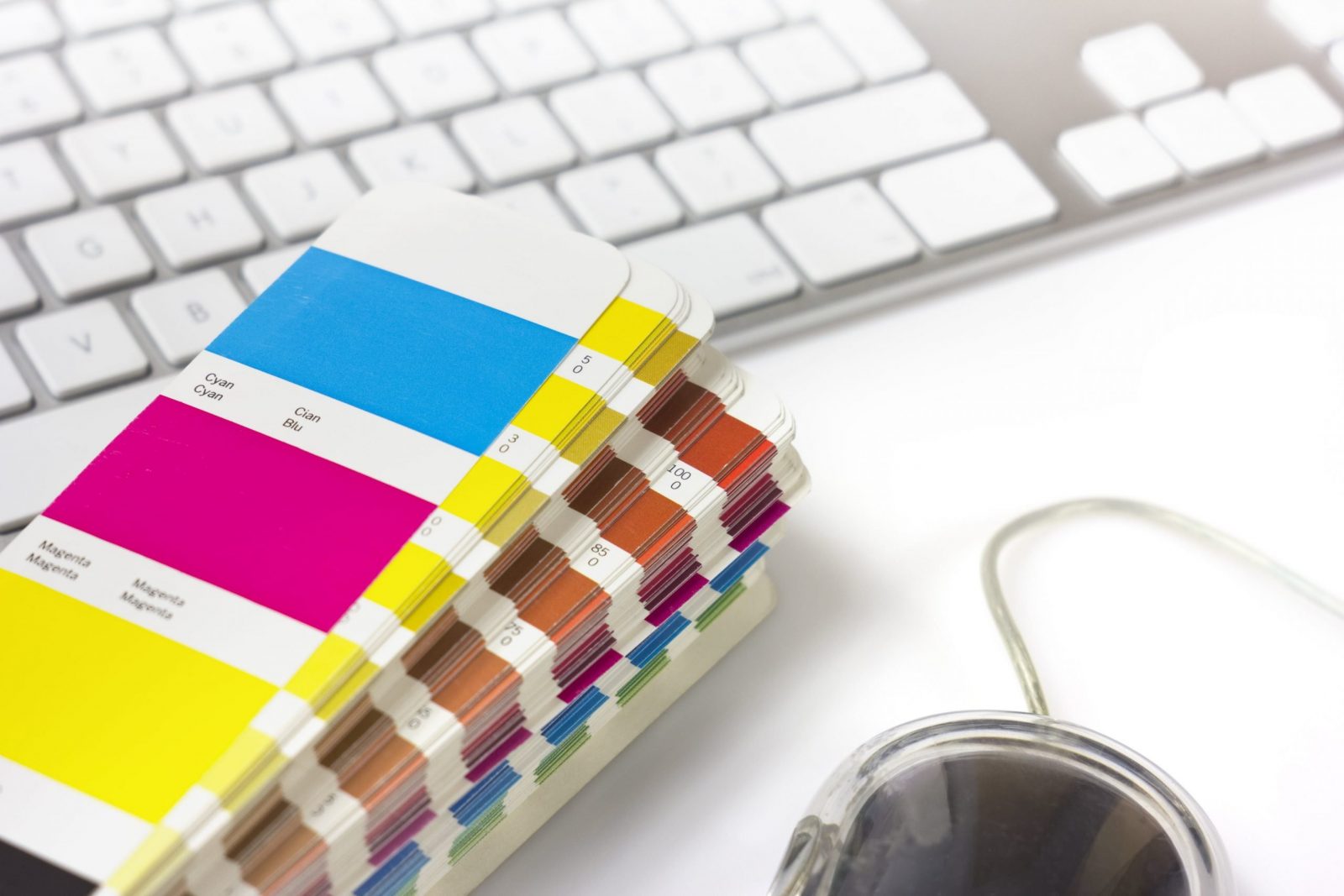 Graphic Designers Have to Work at Speed Constantly.
With the ongoing digital revolution, & increased accessibility of industry design software – strong Adobe CC skills are now standard. Communication is continually speeding up & we are becoming more & more connected with one another. One of the consequences is that we expect more immediate answers, & likewise design solutions.
Graphic designers have to establish new ways to work within accelerated turnarounds. Creativity & innovation allow us to save time on certain things, & this can buy more time to slow down on others – for example, research & reflection. Challenges create friction & this often provokes creativity, so the most significant challenge could elicit even better work from the design & creative industries.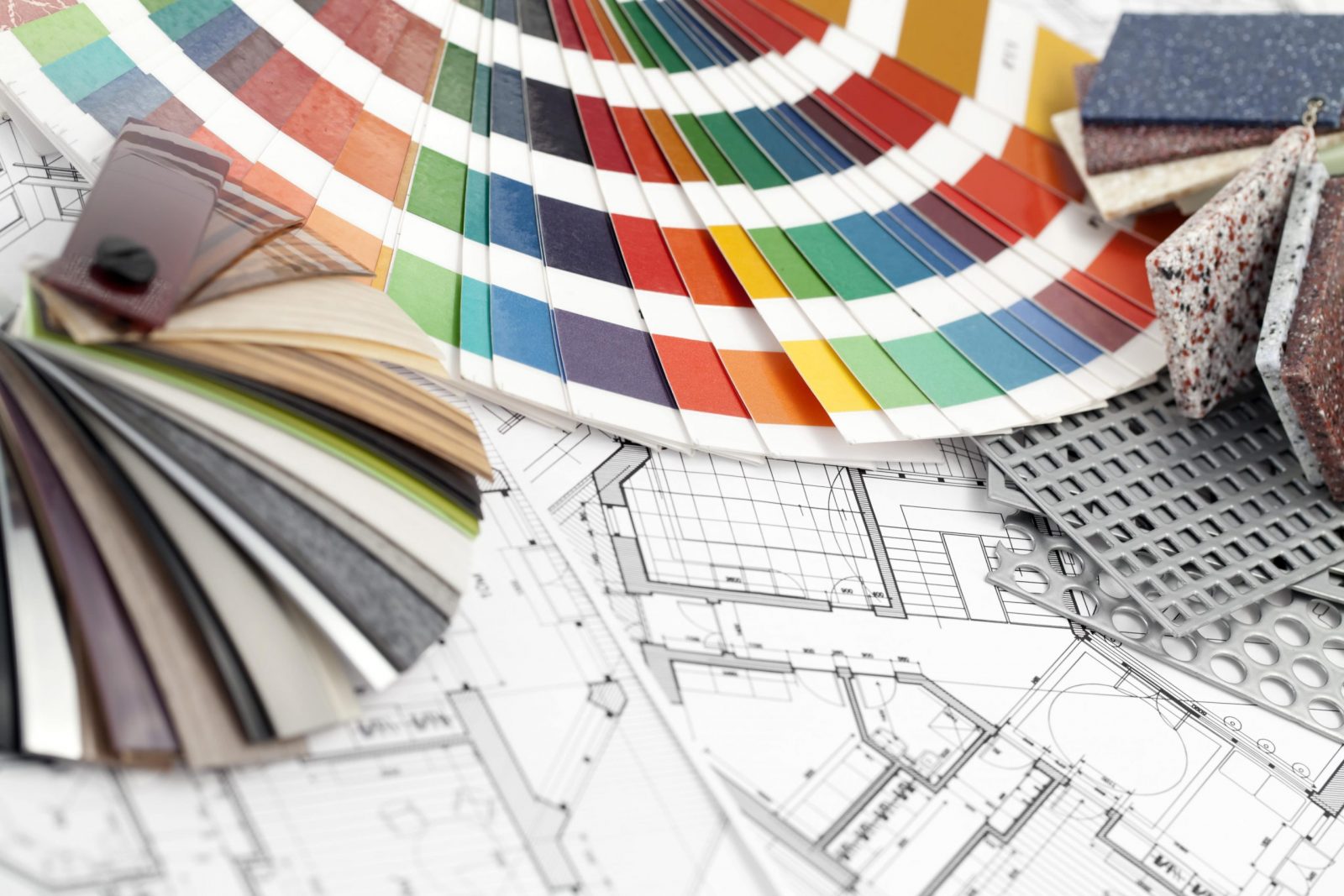 To Succeed, Graphic Designers Need To Love Their Craft Genuinely.
If you want to coast through your career, graphic design is probably not the job for you. To succeed, designers need to adapt & stay relevant consistently. That means being at the forefront of digital media & understand how marketers are currently using technology to work out how & if we want to fit in. We need to prepare ourselves for technological change, adapt to it, master it, excel & then be open to new influences, all in a short time.
The technology evolves & software changes, but the challenge will always be to do great work, stay relevant & stand out. While it's essential to be creative, you need to be a problem solver if you want to be a successful graphic designer. Suppose you're aiming to remain the underman then someone else will dictate to you what to do.
As technology progresses, the lines between human experience & creativity start to merge. As technology advances, individual skills will become obsolete as computers & automation make aspects of 'designing' widely accessible. The creative industries will need to cultivate the 'human' element by finding new ways of storytelling, embedding experiences, memories, stories & culture into creative output.
To Stand Out, Graphic Designers Have to Work Extra Hard.
To be a successful graphic designer, you need to know graphic design theory that consists of design history & evolution, aesthetics & function, design elements & principles, trends & rules. Students entering the creative industry need expertise in design & typography, conceptual thinking & execution skills & various disciplines.
With the internet being a global marketplace, one can get design services & products at any price range, often for a meagre cost. Competing with freelancers who work for four dollars an hour can be challenging, or the fact that everyone with a computer thinks they are a designer.
If everyone can access the same inspiration as everyone else, & styles & trends can be replicated in an instance, how can designers stand out & find their own style? Brand values, integrity, honesty & originality, will become more critical than ever. Today, the creative industry favours specialisation & an isolated view is often the result. I believe there is room for generalists with a holistic perspective.
The marketplace no longer provides a substantial enough platform for graphic designers to flourish. There is still an overwhelming amount of talent out there, but finding a non-web-based portal for its exhibition is a real challenge. Dwindling budgets need to be re-aligned to encourage the best talent to aspire to greatness.
In an ever-evolving commercial & social landscape, designers can distinguish themselves from others by remaining true to the core conceptual ideas while keeping up with technology & customer engagement.

That means being brave enough to try different approaches, flexible enough to adapt swiftly, but always appreciate the importance of doing the job well.
Amidst all of this, creatives to stand out need to ensure they keep up with design disciplines. Even if their final product is purely digital, they need to keep themselves keen to learn about other creative endeavours, from sculptural, natural & artificial forms to product design, interiors & exteriors & lighting effects.
Design experiences of the future will touch upon many of these areas in a connected world, but a digital product shouldn't mean a shortcut to a shallow solution.
Graphic Designers Must Put in Effort to Maintain Personal Interactions.
One of the complications caused by the internet revolution is that virtual connectivity has nurtured a generation that doesn't meet a client in person to discuss a project brief or creative issues. Email & social media can be very one-dimensional & open to interpretation & yet we've begun to rely on them. Verbally discussing ideas will always be effective, which ultimately leads to better solutions making personal communication the basis of creativity & profitable business.
Many creative people love freedom ( & space to isolate when working) & internet connectivity affords us this. Still, the disruption in the traditional studio environment sometimes makes people nostalgic for the long lost days of office banter, distracting coworkers, & the camaraderie of working in an office. Occasionally (myself included) graphic designers can go days without having an actual real-life conversation.
On top of this, because we are increasingly connected virtually, one of the significant challenges designers face is finding the right clients that value good design for themselves & are happy to reimburse accordingly. They don't see the work that does into a design firsthand (which differentiates us) meaning that someone quicker or far cheaper online may be more attractive.
One way to deal with this is to frequently network in the industry (digitally & in the real world), & demonstrate your work in progress whenever you get the chance. Seek crits & get to know the professionals in your area. Building good relationships within the industry will make you infinitely stand out & keep you more employable.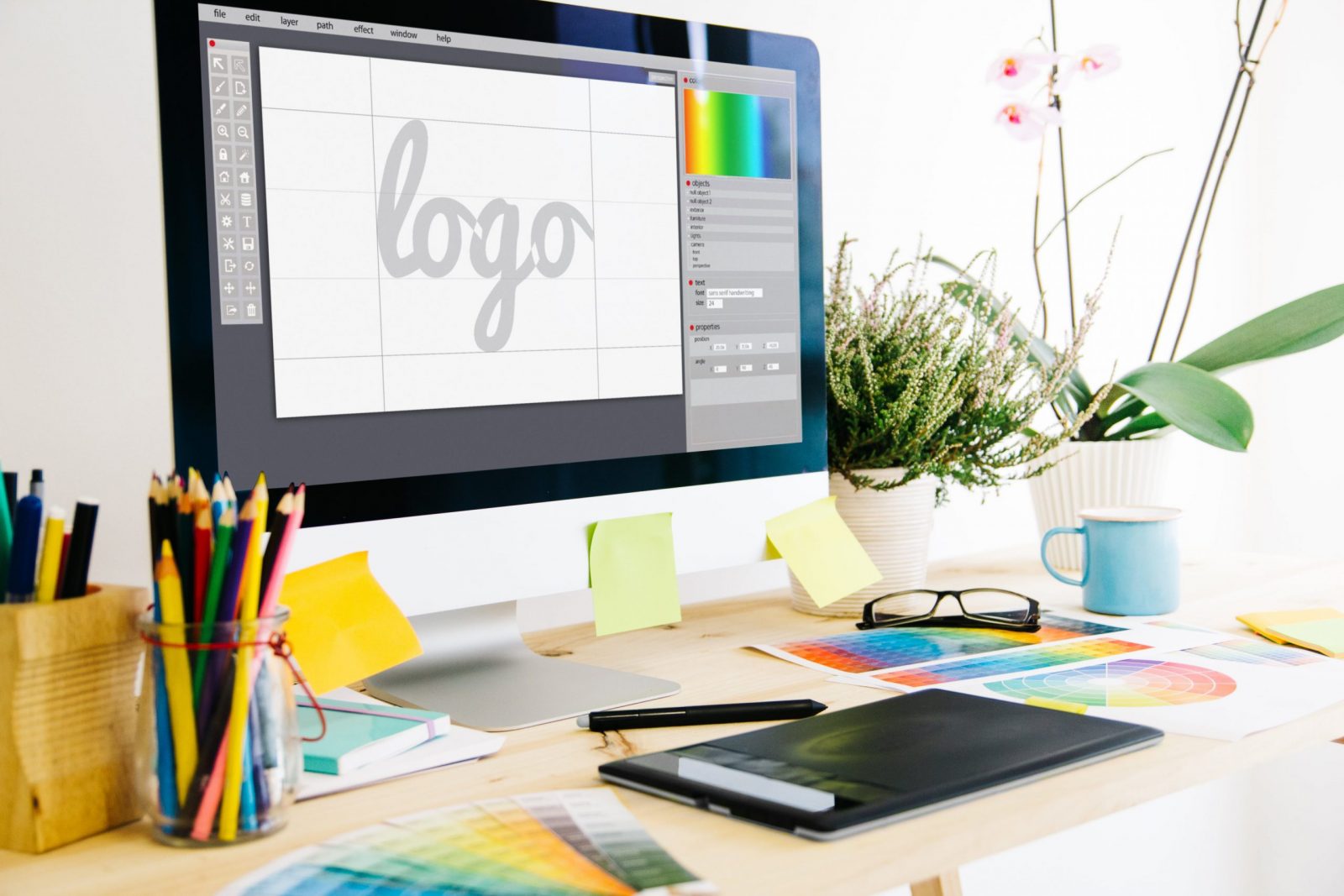 Graphic Designers Need to Be Great at Managing Personalities & Expectations.
Learning what the client wants & expects, sometimes having to read minds, dealing with people who can't make decisions, or knowing what they want to are all common challenges graphic designers face. A client & a designer may have very different goals in mind for a project.
In particular, young designers may be very precious about their work, especially with clients with questionable aesthetic tastes. Over time you have to learn to set objective goals for a project that transcends artistic preference. It's not an easy thing to remember, but it separates novices from experienced designers.
Communication is a crucial part of the design process, regardless of whether you're in-house or freelance. Designers who are direct & concise in all verbal & written communication tend to do better than those who aren't.
Good communication skills include sharing all relevant details with coworkers & clients on time & giving & receiving critique without personal sentiments. To get ahead, graphic designers excel when they drop their ego & assumptions that they know better (even when they DO know better) they listen empathetically.
The balance between the client, their thoughts & ideas about creativity, your thoughts & ideas about creativity as a person who thinks about these things more than the average individual, & the conduit in-between can be very tricky & sensitive. Keep clients & project managers regularly informed. The more input the client has, the more connected they are to the result, & they're happier knowing they've had that input.
Every client is different; some want the data, cost, return in investment, others are not interested & tell us to get on with it—document every meeting, phone call & any form of conversation. Always remain professional & transparent. Great graphic designers set the expectations – undersell & overachieve. If you have an unrealistic client, it is always better to identify it initially & call off the partnership rather than end things on a sour note.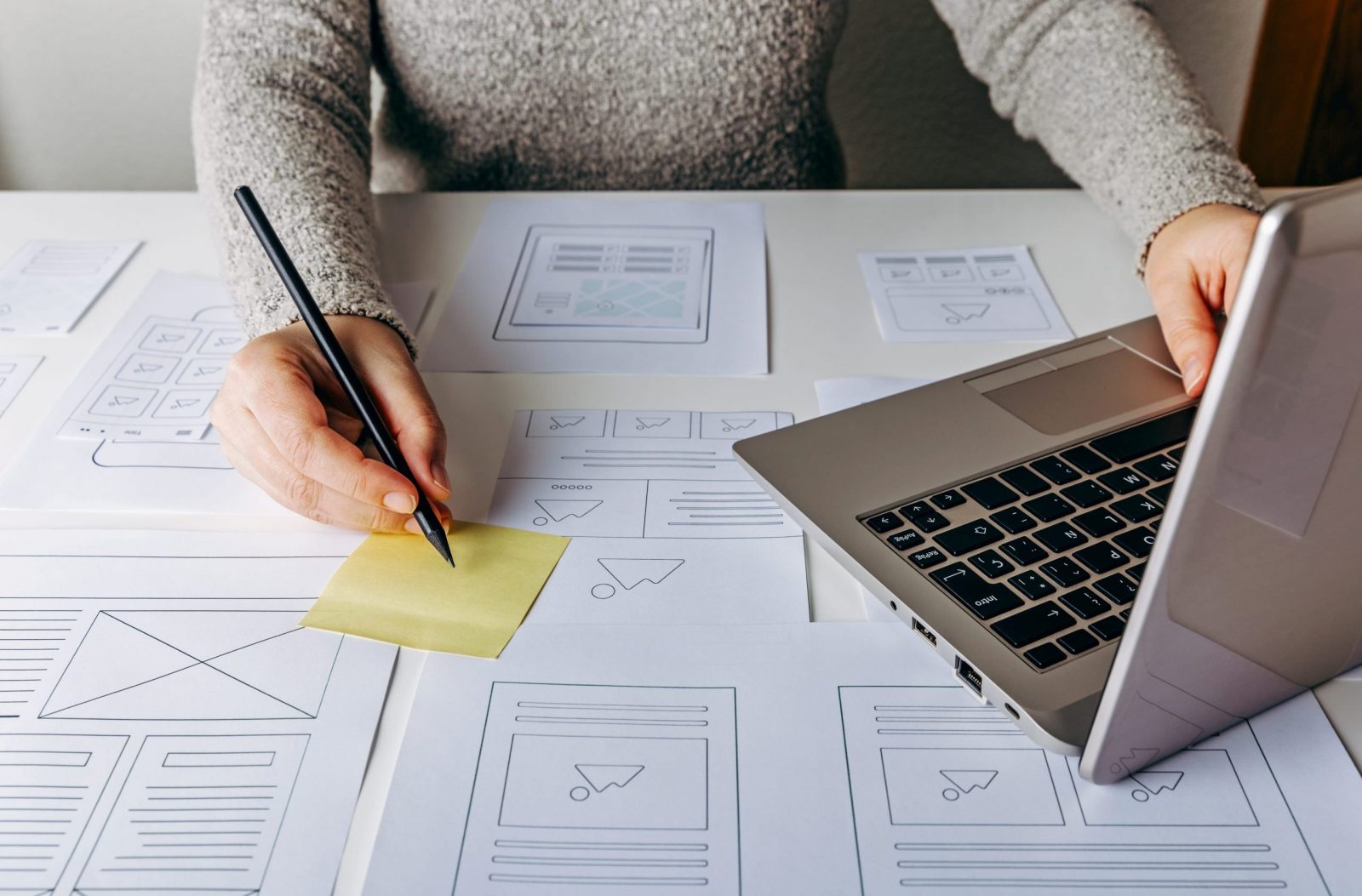 Wrapping it All Up.
If you're interested in further reading, please see the links to my trusted resources page & related articles below. To find out more about AALofts Design, please click here. If you found this content helpful, want to collaborate on a project, or would like to request an article topic, please click here to get in touch via the contact form. Feel free to share & connect on social media, if you found this content helpful.