While it's easy to overlook wayfinding as a part of interior design, wayfinding design is its own speciality. Companies use graphics & imagery to guide customers in a physical space; wayfinding design is an integral part of the overall brand experience.
When you think about how you guide people around a property is a direct extension of your brand personality. Whether it's quirky signage showing off your fun & carefree nature or innovative solutions that demonstrate your technical background, wayfinding can directly impact how people think about your organisation. So what is it like to be a wayfinding designer? Let's find out.
This article was originally published on https://www.aaloftsdesign.com. If this article appears on any other site other than https://www.aaloftsdesign.com without clear referencing it is a violation of the copyright owned by https://www.aaloftsdesign.com.  
This article may contain affiliate links. That means if you click & buy a product, I may receive a small commission at no extra cost to you. AALofts Design is a participant in the Awin Affiliates program, an affiliate advertising program designed to provide a mean for sites to earn advertising fees by advertising & linking to participating merchants. For more information, please view my Privacy Policy & Terms & Conditions Pages.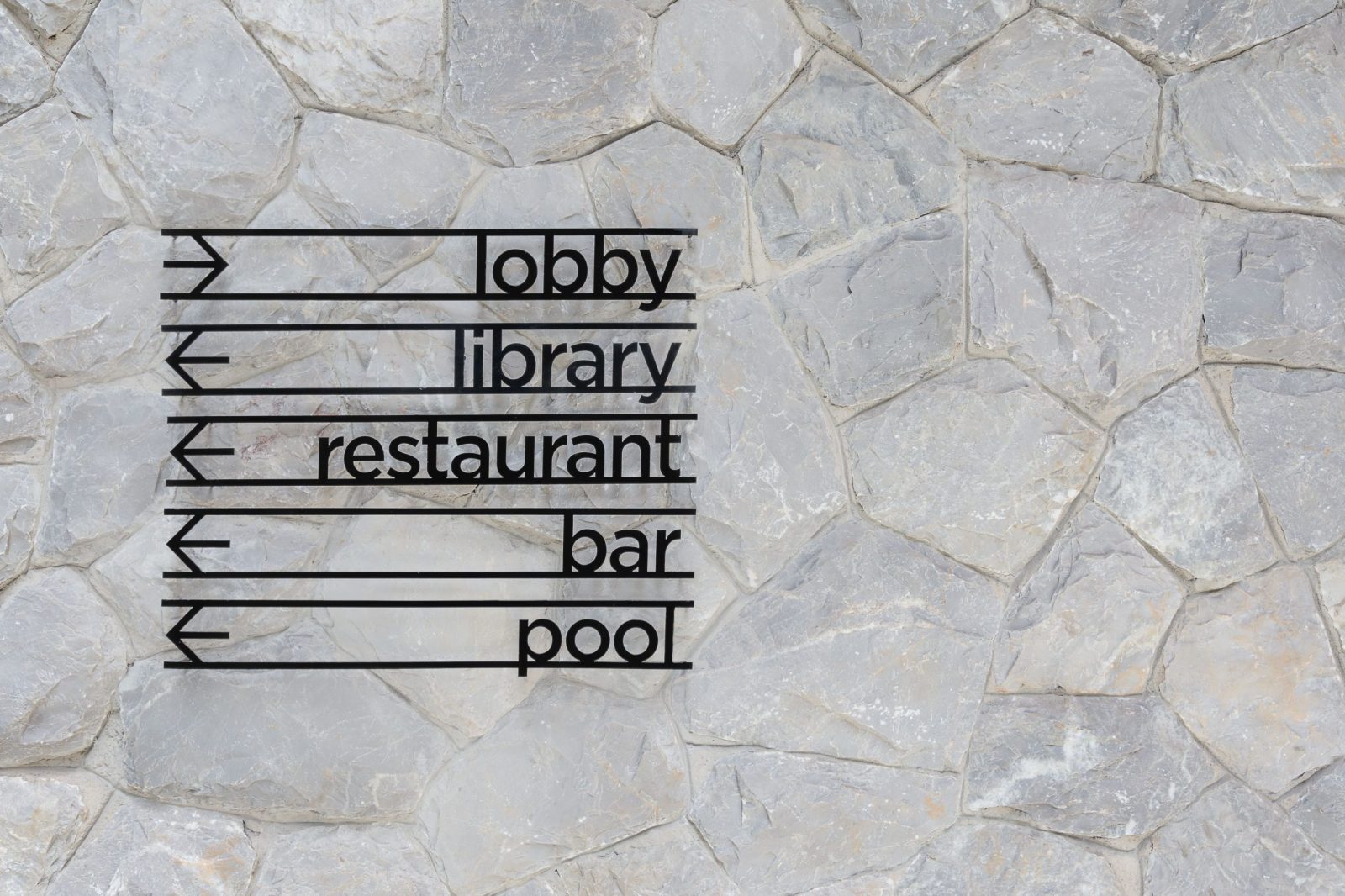 What is Wayfinding Design?
Wayfinding is signage that engages seamlessly within a built environment to direct people. The main aim is to provide effective navigational designs for large, complex environments. As well as helping people to reach their destinations, wayfinding can be used to encourage travellers to take particular pathways. For example, wayfinding strategies are employed by art galleries & museums to direct traffic flow showing an exhibit in a specific order.
Creating these systems is a strategic exercise & design process, which combines many disciplines from behavioural psychology to product design, graphic design & engineering. It all starts with a good analysis of a building or urban space. Wayfinding designers create a pictorial language, consisting of typography, iconography, colours, patterns, symbols, signage, maps, small graphics, environmental graphics & more.
Wayfinding designers create inspirational but practically functional spaces — memorable & inviting & easy to navigate, where information is provided concisely. With a range of clients, from the hospitality & health sectors, to architectural studios, interior designers & brand studios, wayfinding designers work directly with an end client or via a design studio, which will brief us. We create wayfinding for all sectors, from hospitality & leisure to residential & commercial buildings.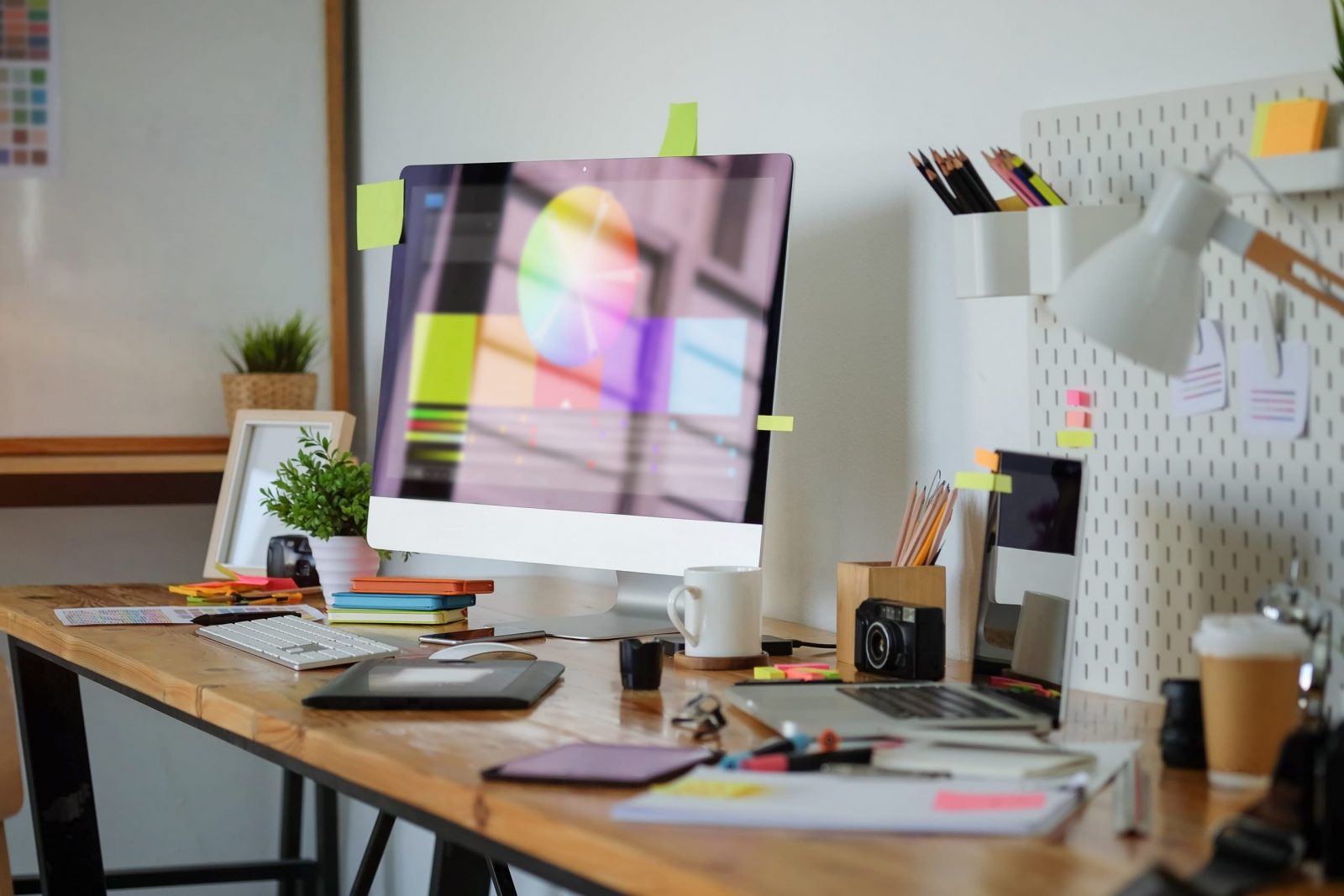 What Skills Do You Need to Be a Wayfinding Designer?
You need to understand human movement & have an interest in simplifying complex information. With wayfinding & signage, people have a concise window of time in which they need to receive & digest information. It would be best if you also had the right eye for detail. Strong editorial design skills & attention to detail are essential for creating graphic layouts for signage. You also should be able to imagine your work in a large-scale environment. Go to a busy public place & make notes, pick out where people are struggling & need directional guidance. You can tell this when people are looking around them, looking lost & don't know where to go.
Anyone who wants to succeed in this profession needs to work well with others. You might have different clients from other designers – they're likely to be other creatives, such as branding designers, interior designers, architects & property developers. This is advantageous because other creative professionals have a better understanding of implementation boundaries & constraints than the public. Still, you will, on occasion, have to advise them, as well as listening to them as experts.
Finally, you need patience! Wayfinding projects are relatively long-term. For the past few years, I've been working on cruise ships schemes that take on average three- to five years & this timescale is typical for large buildings. If you're producing work for a new building, you might not see the finished product for months or even years.
If you want to become a wayfinding designer, my advice would be to research design trends & inspiration & observe people moving as much as you can. Question the way people behave & why they move the way they do. Your findings will become very handy in coming up with solutions — so write things down.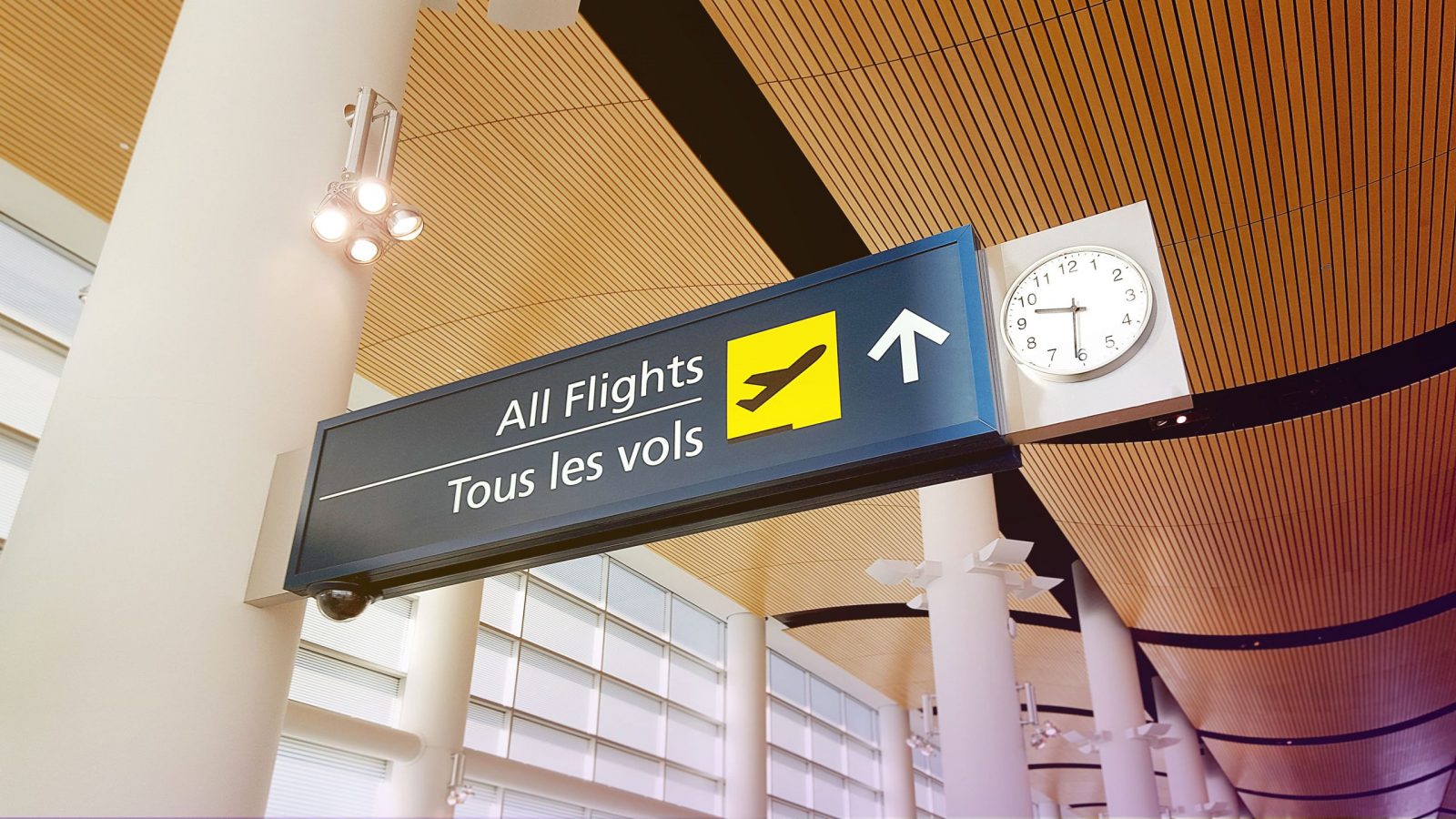 What Is a Typical Day Like for a Wayfinding Designer?
I usually start my day in the office at 9 am with a coffee cup, catch up on emails, check my diary, & discuss my workload with the project managers. More often than not, I work on multiple projects in one day. Suppose a project is in the concept stage, my colleagues & I might visit sites or clients.
The day to day tasks of wayfinding design usually consists of conducting online & real-world research, prototyping graphics, conducting focus groups & testing phases, visiting sites, presenting work & meetings with clients, other stakeholders & team members. Wayfinding is all about collaboration. There are meetings with different professionals along the various stages, including product designers & the production team.
After researching in the early stages, I'll try out different fonts, draw pictograms & patterns, & test different sizes. I'll then print these & take them to sites as "prototypes", reviewed & tested. Legibility is one of the main objectives of wayfinding, so this step is essential.
If a project is in the strategy stage, I might be marking up specific signage location plans to achieve the best solutions. We'll review the locations giving them different routes & scenarios, & gathering feedback afterwards when on site. Understanding human behaviour & movement is a big part of wayfinding, mainly how crowds flow in spaces.
Once the client has approved the signage locations & signage family graphics, I'll prepare the manufacturing drawings to send to signage manufacturers. There are strict guidelines around this, such as the size, spacing & proportion to fit certain sign types.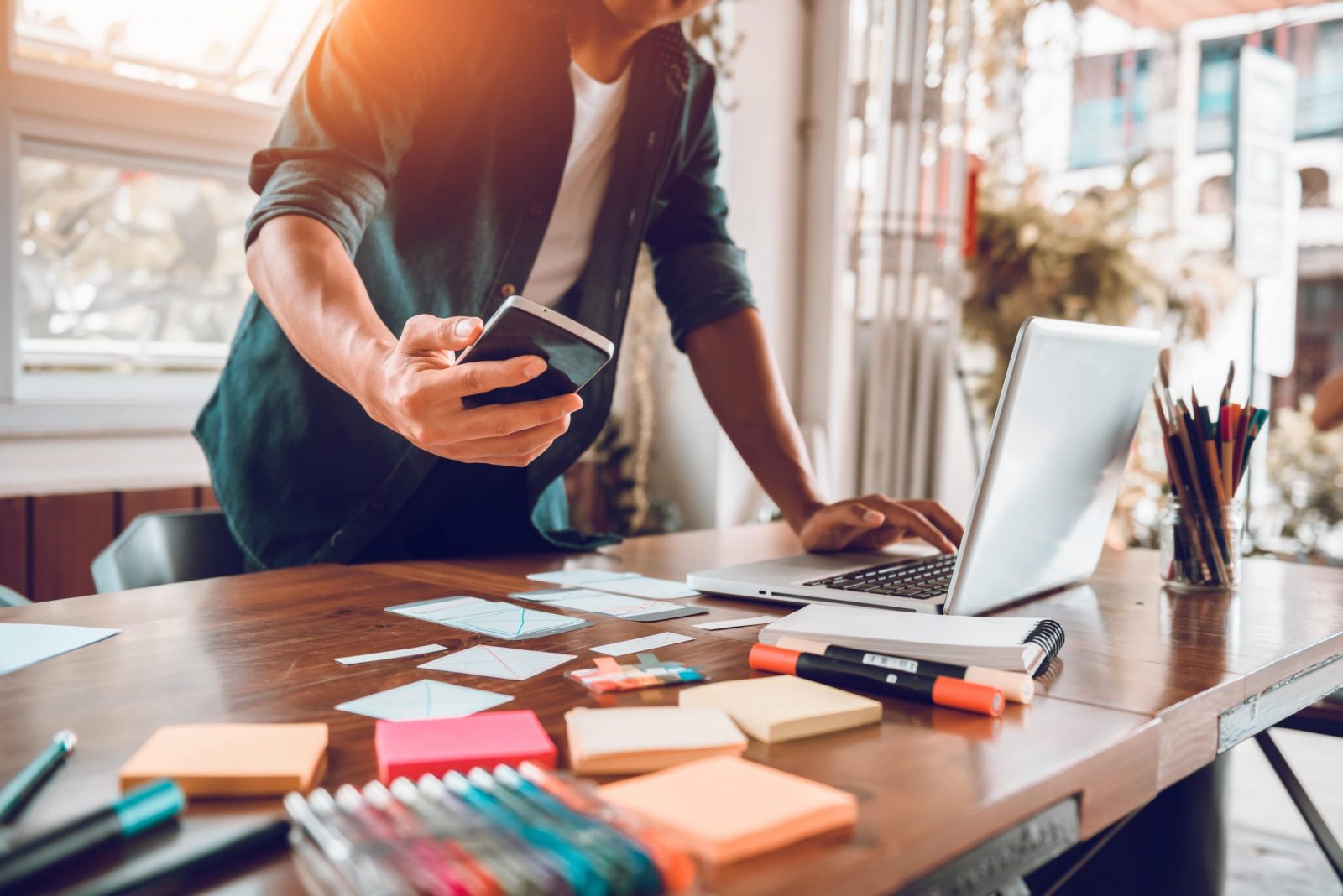 What Challenges Do Wayfinding Designers Face?
Wayfinding designers are challenged with making a great functional design. This can be tricky, but at the end of the day, it's satisfying to see your work potentially meeting thousands of pairs of eyes. There are many practical details to consider; such as whether a sign needs to be interchangeable, the typeface is legible enough & whether certain materials last outdoors in different weather conditions.
Wayfinding designers need to think in large-scale & give more consideration to the 3D element of space. Our designs need to be very readable & instantly meaningful to an extensive range of people. Additionally, we create 3D products, so we need to have a deeper understanding of materials & lighting.
It isn't easy to switch off when you're a wayfinding designer because, there can be tight deadlines, (which admittedly is expected in the creative industries.) Finally, wayfinding design can be challenging because we must balance legibility rules, production limitations & planning permissions with excellent graphic design.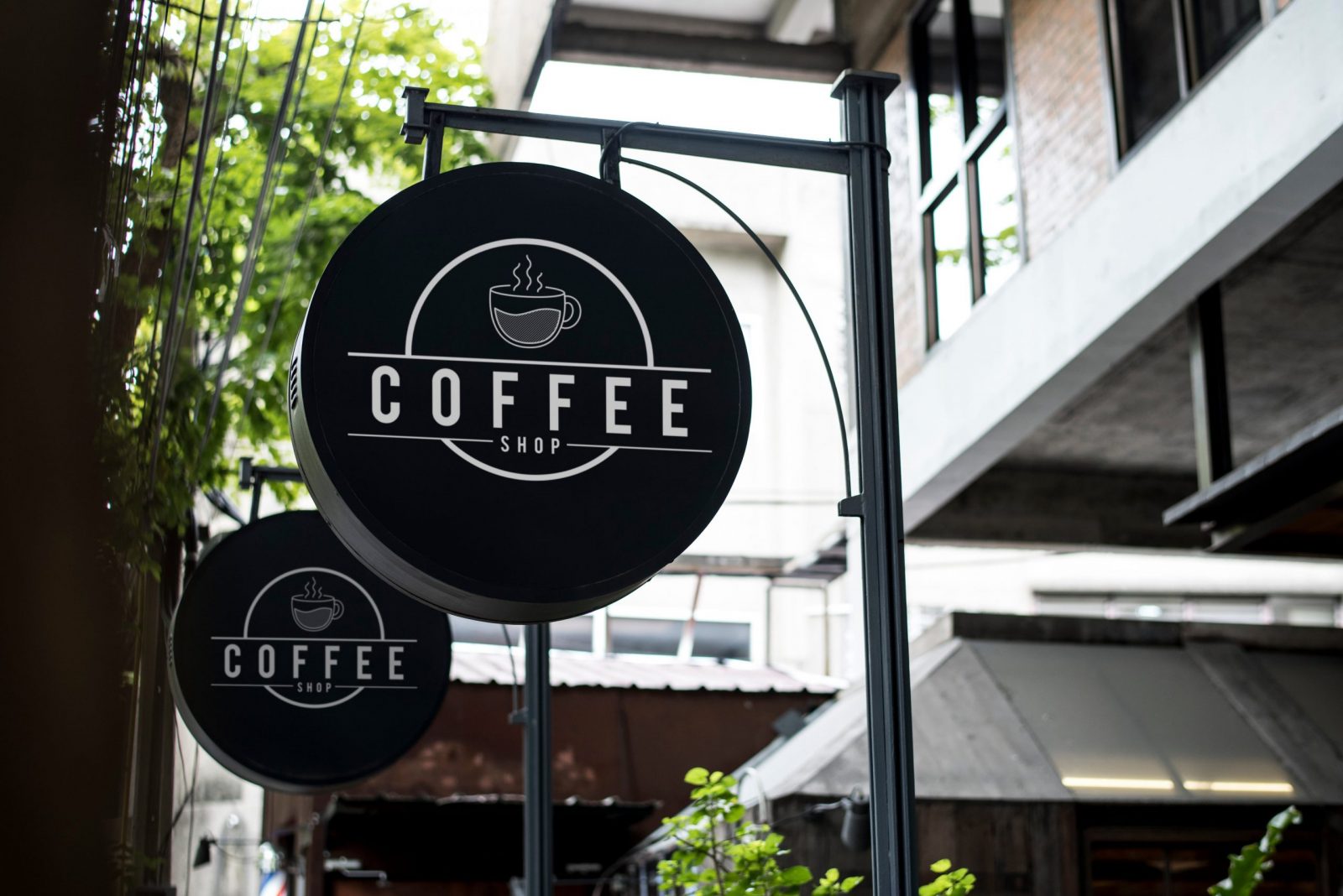 Wrapping it All Up.
If you're interested in further reading, please see the links to my trusted resources page & related articles below. To find out more about AALofts Design, please click here. If you found this content helpful, want to collaborate on a project, or would like to request an article topic, please click here to get in touch via the contact form. Feel free to share & connect on social media, if you found this content helpful.