Even though graphic & interior design are similar professions that attract creative people, they are fundamentally different. This means one is not better than the other. What you might want to take into consideration is which discipline is better for your particular project, skillsets/ interests, & (if you are looking to embark on a creative career), which discipline aligns with your broader career goals.
The first thing that will jump out to you is that graphic design primarily operates in the 2nd dimension, whereas interior design in the 3rd. One practice creates spaces for buildings & the other creates storytelling visuals for brands. What if I were to tell you that graphic designers are often employed by interior design firms to produce work for 3d spaces as well? I myself trained as an interior designer in university, however, I am now a practicing graphic designer. What's more, I found the pivot from interior design to graphics smooth. Perhaps, despite the differences, interiors, & graphics are two sides of the same coin? (More on this later).
If you're thinking of starting a career in either field, there are a few things you'll want to take into consideration before you make your decision. As with most creative professions, people tend to specialize earlier, but there are overlaps & plenty of opportunities to pivot along the way. I have experience in both worlds, so I thought I would delve into this matter a little deeper.
This article was originally published on https://www.aaloftsdesign.com. If this article appears on any other site other than https://www.aaloftsdesign.com without clear referencing it is a violation of the copyright owned by https://www.aaloftsdesign.com.  
This article may contain affiliate links. That means if you click & buy a product, I may receive a small commission at no extra cost to you. AALofts Design is a participant in the Awin Affiliates program, an affiliate advertising program designed to provide a means for sites to earn advertising fees by advertising & linking to participating merchants. For more information, please view my Privacy Policy & Terms & Conditions Pages.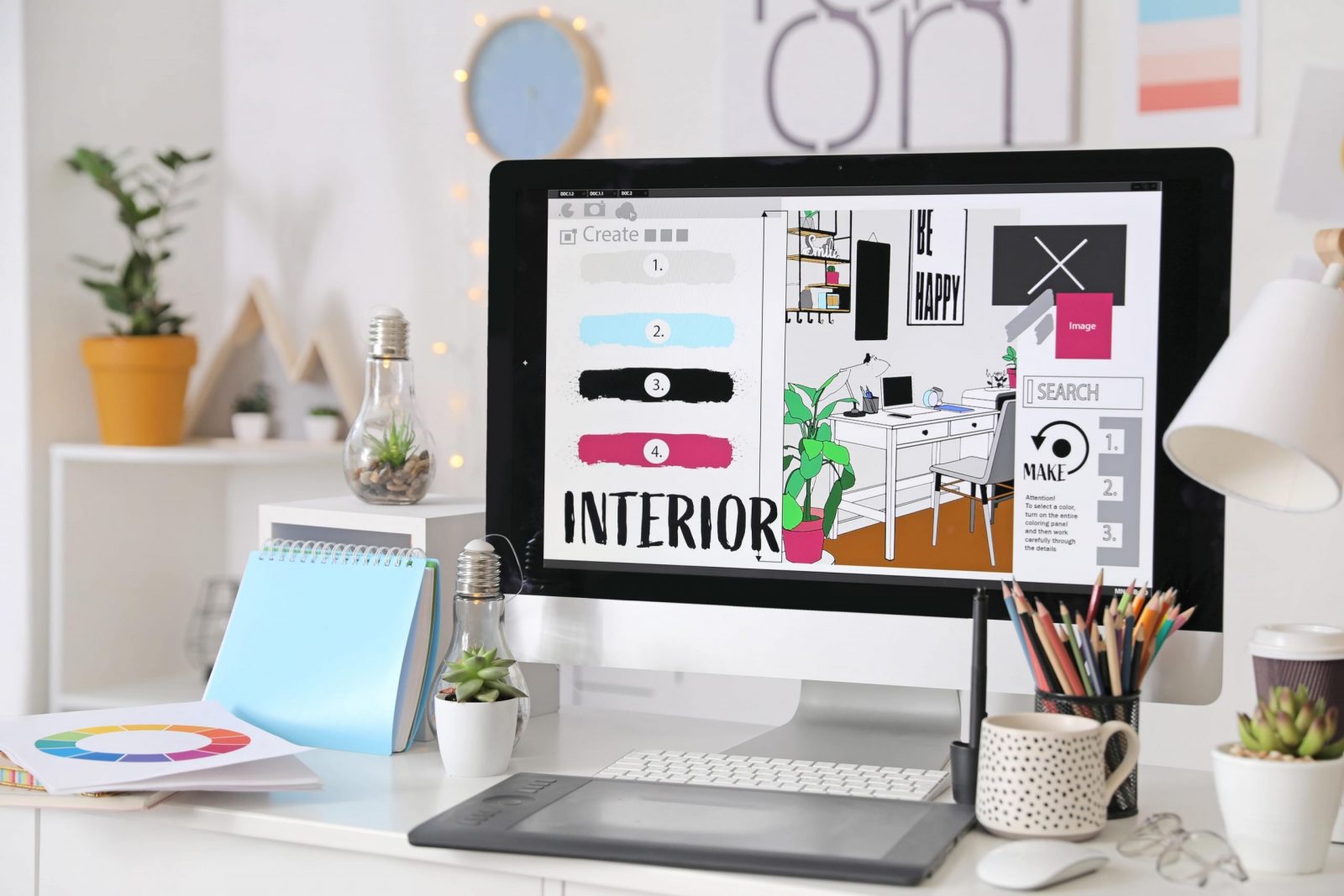 Differences Between Graphic & Interior Design.
Both Graphic & Interior Design share basic similarities (even though there are different rules & skills required to do each job), their differences boil down to the fact that they work on different dimensions. Both work with clients & employ other professionals from different disciplines to complete projects. For interior designers, this might be deploying graphic designers to create important documents or 2d surface designs for schemes. For graphic designers, this might mean working with copywriters or UX designers. It serves both graphic & interior design professionals to collaborate as there is often overlap in skill sets.
Many specialist fields require some form of graphic design, interior design included. Studying interior design & then using it to graphic design would not be so obvious a transition- (that said, this is exactly what I did). The interior design probably makes more money per project, the popularity – market-wise – of the client, also a determining factor, but in terms of job-satisfaction, to answer whether one is better than the other would involve a lot of assumptions.
In terms of importance, graphic design reaches more people, & (because of its use in advertising & propaganda), I would argue that it has a more significant impression on culture & society's values. I would say that interior design is less impactful on society initially, but rather, it reflects societies' current tastes & values. That doesn't mean that interior design is all about the veneer.

 

Interior Design can influence people's actions, reactions & behaviours. For instance, encouraging customers to feel welcome & comfortable in a coffee shop, inspiring customers to buy from a gift shop, stimulating a happy, healthy & productive work environment, nurturing a social atmosphere in a bar, or instigating interaction exhibition.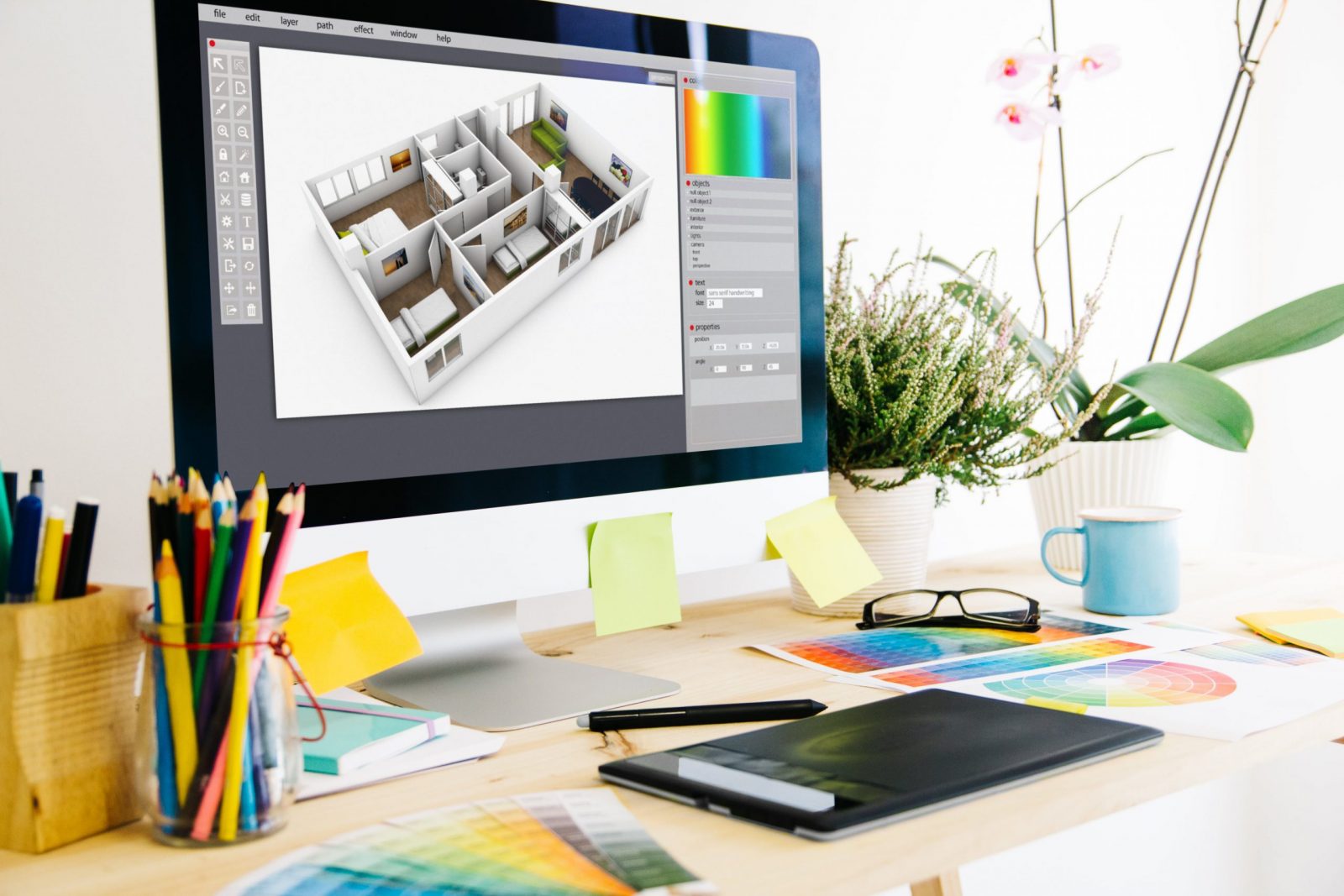 Similarities Between Graphic & Interior Design.
From a technical point of view, both graphic & interior design is concerned with space, hierarchy, colour, contrast, balance, progressive disclosure & many other basic design principles.
Although graphic design primarily occupies 2D space, you'll find architects who have designed typefaces & graphic designers who have created exhibition spaces. Interior Design, I would suggest, also sits in this context as a variable extension of 3D space design. Intrinsically there are a handful of similarities between the two disciplines:
Both Interior & Graphic Design Are About Finding Solutions.
Graphic & interior designers work to find creative solutions that enhance the quality of life for occupants of a structure. It's a challenge to create designs that are attractive & functional at the same time. The goal for both is to improve life for a building's occupants. They have learned that earning a bachelor of graphic design degree requires mastering many disciplines that apply to interior design. The primary objective of each professional is to present & implement creative & thoughtful solutions for their clients.
Both Interior & Graphic Design Focus On Functionality & Hierarchy of Information.
Both interior & graphic design focus on the functionality of the user. Like most professions, graphic design has undergone some significant changes over the years. The advent of technology has had an impact on graphic design as an industry. Graphic designers use various methods to create visuals of their ideas.
They incorporate messages, symbols, & images in their designs. They utilize typography & images to create a product. Technology aids designers by making it easier for them to take creative briefs from their clients & develop designs based on their requests. This artistic endeavour focuses on presentations & visual communications.
Usually, these designers work with many different stakeholders when they are completing a project. Where pencils, pens, & ink were the primary tools used by graphic designers, computers are the only tools needed today. Maps, cameras & other photographic equipment also play a significant role. Graphic designers must pursue an associate's or bachelor's degree to be competitive in their field.
An interior designer creates a functional environment within a building. They use a systematic process that incorporates research, knowledge, analysis, & creativity to improve clients' surroundings. A good interior designer understands that their surroundings influence human behaviours. Interior designers listen to the wants & requests of their clients & proceed to formulate their plans.
Interior designers make use of detailed research to coordinate their projects. They employ space planning in their designs. They communicate with all stakeholders in a project to create & execute the design. They listen carefully before deciding on a plan. They are concerned with everything that takes up space inside a building, including the walls, windows, textures, fixtures, & furniture.
Many states require interior designers to be certified. The NCIDQ certification documents qualifications & experience. While some of the elements between interior designing & interior decorating may seem similar, decorating is only concerned with finishing & adorning a space.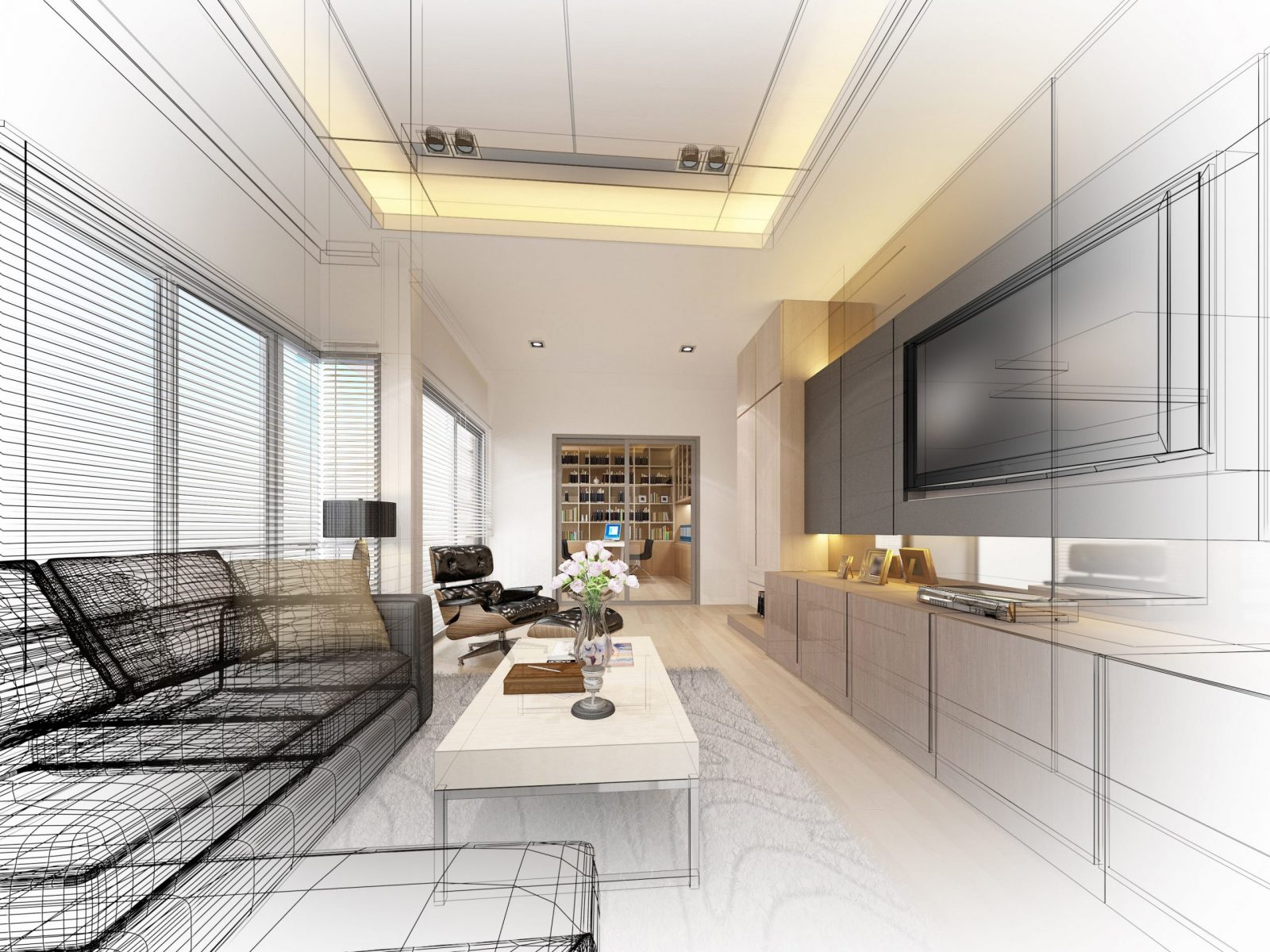 The Verdict | Which Discipline Is Better? 
Graphic Design & Interior Design are very different fields. Which one is better? That depends entirely on the designer in question. They both have their pros & cons. Neither one is objectively better. If you're deciding which profession you would like to take, my advice is to evaluate what traits you have as a person & a designer & make a start, & you'll begin to know which discipline is right for you.
With interior design, you are working mainly in three dimensions & you have to think logically, creatively, & practically. If your true calling is to assist the construction of a space or the three dimensional, it can sometimes get quite complicated. You will often be in situations where negotiations are required between builders, clients & project managers if you aren't one yourself.
You will have to stay informed about new methods of construction & new materials. Depending on the project's scale, budget or the company you work for, you won't necessarily be given an enormous amount of creative freedom from the outset, meaning you need to be comfortable with creative restrictions.
I studied interior design at university & loved it. However, I have a highly conceptual, introverted energy & a need for space to work without too many interruptions which meant that I was better suited for graphic design.
Graphic design requires a lot of desk time & you are working to engage the viewer for a few moments. The deadlines can be as pressing as those you get working in interior design & despite often being limited to 2D I find it requires a similar level of creativity.
With my background in working with interior designers, I often find that I'm usually designing products for the 3d world anyway – such as signage or patterns for fabrics & furnishings despite being a graphic designer by job title.
Wrapping it All Up.
If you're interested in further reading, please see the links to my trusted resources page & related articles below. To find out more about AALofts Design, please click here. If you found this content helpful, want to collaborate on a project, or would like to request an article topic, please click here to get in touch via the contact form. Feel free to share & connect on social media, if you found this content helpful.