I have a lot of respect for interior designers & the hard work they put into their designed spaces. It takes a particular eye to pull a room together & make it fabulous & functional at the same time. However, not everyone can afford to hire an interior designer to guide all their design decisions & some of us prefer our own choices when it comes to our homes. I love experimenting with my unique finds & ideas – part of the joy comes from watching space evolve.
How do we take our interiors from boring to beautiful without a professional designer's expertise? Hopefully, these tips on how to design your own interior design will help you get stuck. Let's take a closer look at how to do the DIY interior design yourself by organizing & planning your rooms into a space that reflects your style. Whether you like elegant & minimalism or you embrace maximalism, these tips will help.  
This article was originally published on https://www.aaloftsdesign.com. If this article appears on any other site other than https://www.aaloftsdesign.com without clear referencing it is a violation of the copyright owned by https://www.aaloftsdesign.com.  
This article may contain affiliate links. That means if you click & buy a product, I may receive a small commission at no extra cost to you. AALofts Design is a participant in the Awin Affiliates program, an affiliate advertising program designed to provide a mean for sites to earn advertising fees by advertising & linking to participating merchants. For more information, please view my Privacy Policy & Terms & Conditions Pages.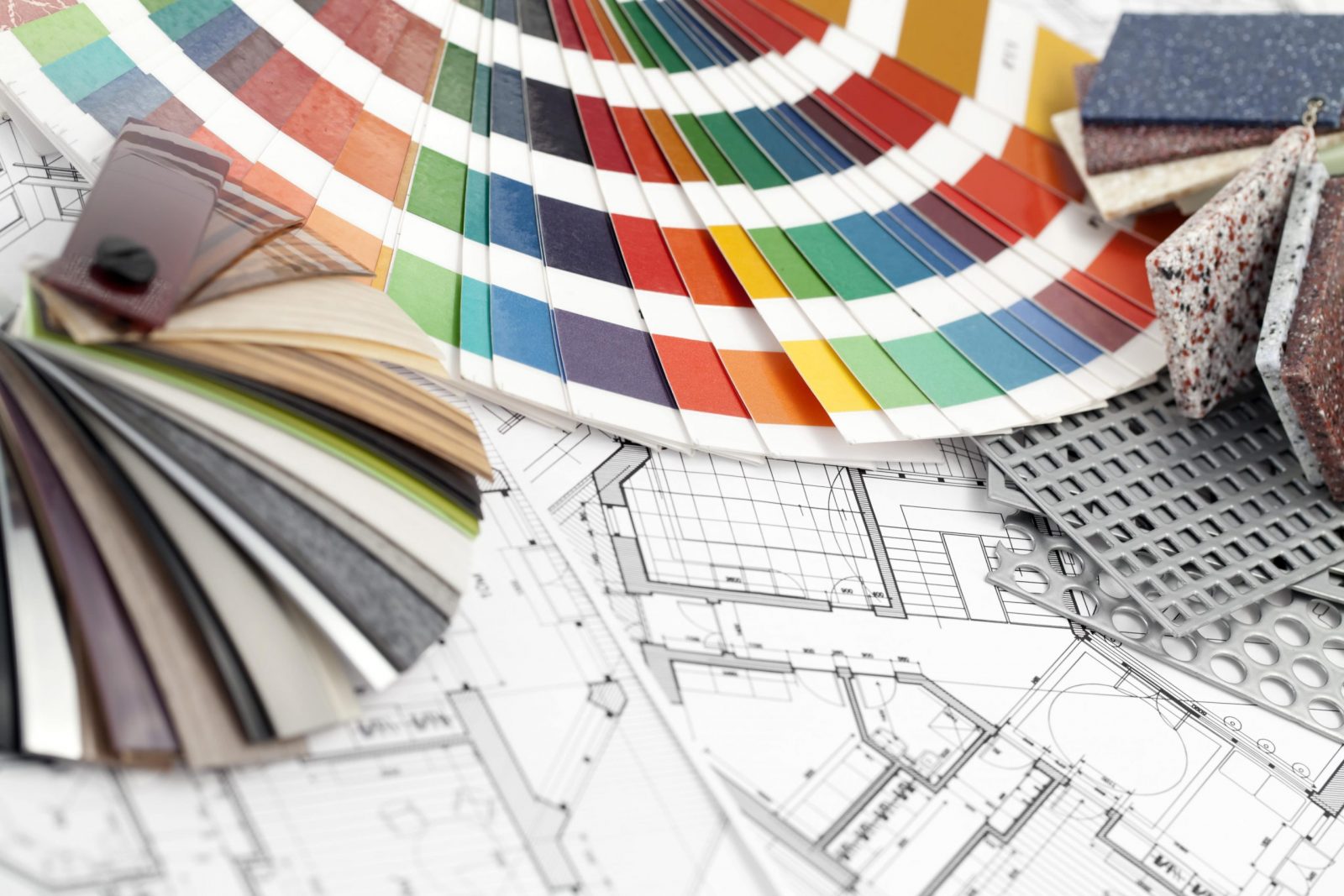 Tips to Get Started With Your Interior.
When it comes to selecting your pieces, be ruthless

 – A good interior designer can scan a room & understand what items work in a room & when something is too much, tasteful, or requires embellishment. Neglecting to edit down everything in the room can make or break the look. 

Look at the overall composition of the room 

– Choices of artwork can be necessary for a room, but what's equally as important as how you display it. For example, you should generally set wall hangings at eye level, beds should be placed centrally in the room etc. 

Take plenty of pictures

 – If you are unsure of the outcome or arrangements you have made, snap a photo. Photos of a room will allow you to see the design from a different viewpoint, helping to see if you went wrong somewhere along the way.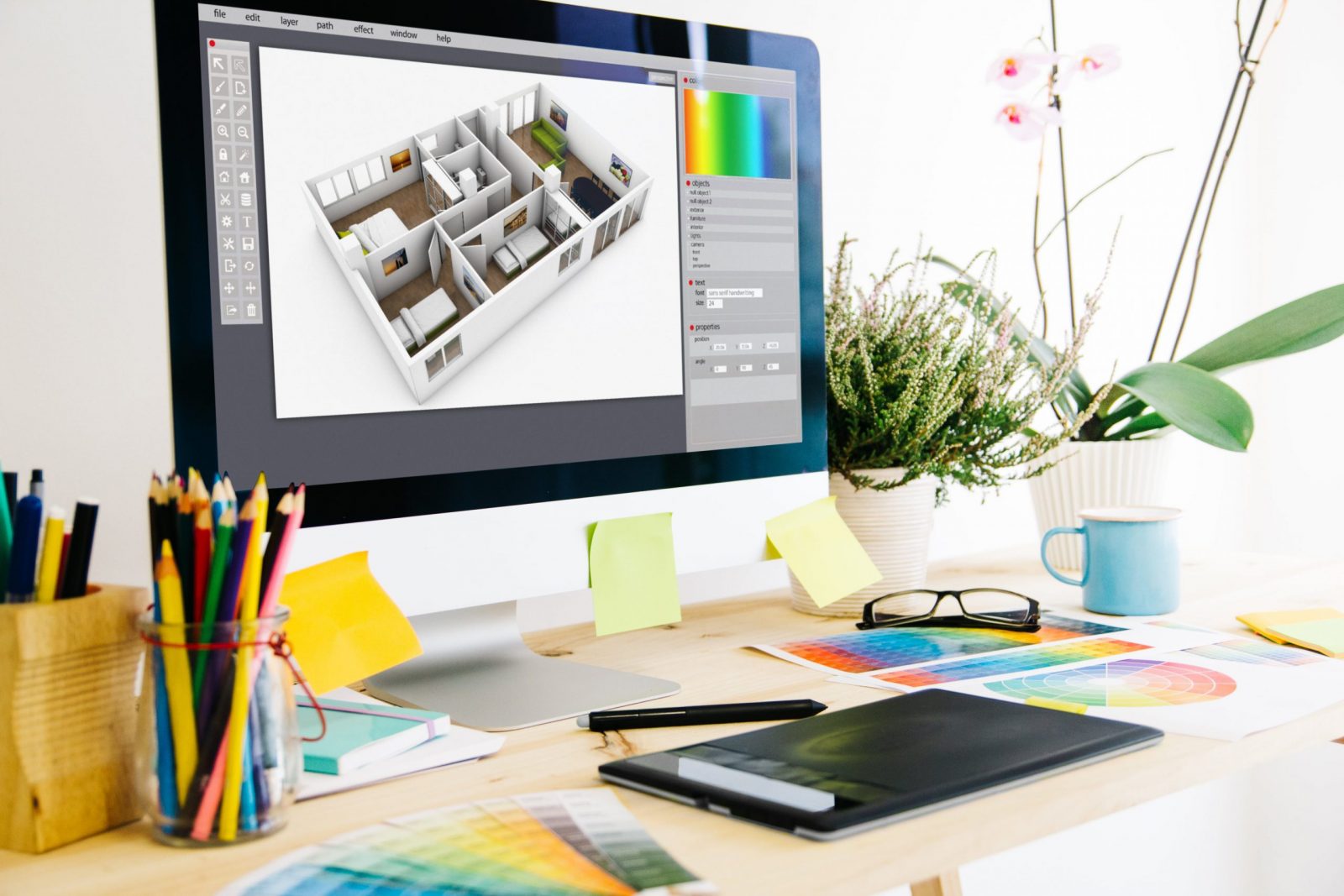 Step One | Establish Your Budget.
Furnishings account for a large part of the budget of room decor.
If you are working with a tight budget, you should allocate a large chunk of your investment into getting the sofa & bed you want. Save on items you can build up over time, such as area rugs, accent tables, & wall art.
A mixture of high-ticket items with inexpensive pieces makes the room still feel stylish without breaking the bank. I've also found that taking your time to buy decorative elements usually leads to making better choices as you refine your taste. Set a budget & be firm about sticking to it. Knowing how much you can spend will help you narrow down what pieces you need & genuinely like.
To start your budget list, you need to have a vision of what you want. Gather inspirational images to get a rough idea of what you'd like to achieve. You'd be surprised how the smaller things add up. Every you'd like to purchase should go into the budget. Decide how many pieces you need in the space, you can do this with rough floorplans.
Speciality fabrics all cost a premium but may play an essential role in your home's quality & durability. Then make a detailed list of everything in Excel. When you add up each price column, you'll quickly see an estimate needed to bring your ideas to life.
Step Two | Create Your Vision Board.
Now you know what funds you have to play with, now comes the fun part. All trained designers will build on a brief by putting together some boards that reflect the design intentions. I am personally a fan of Pinterest & use it all the time on my personal & professional projects. There is a reason why people who love Houzz or Pinterest — love beautiful home interiors.
As most of us have already discovered, decor websites can kick start a project into motion. If you have not already used these tools, then start now. Go online to search for home styles that appeal to you, grab some design magazines & cut out pictures that catch your eye.
After hunting & gathering for creative DIY interior design images that inspire you, step back & look at all you have collected — this should tell the story of your design style. If you find you have many conflicting styles, see if there's a way you can fuse the styles to create a harmonious space. If not, you'll need to edit down your ideas to a few core principles.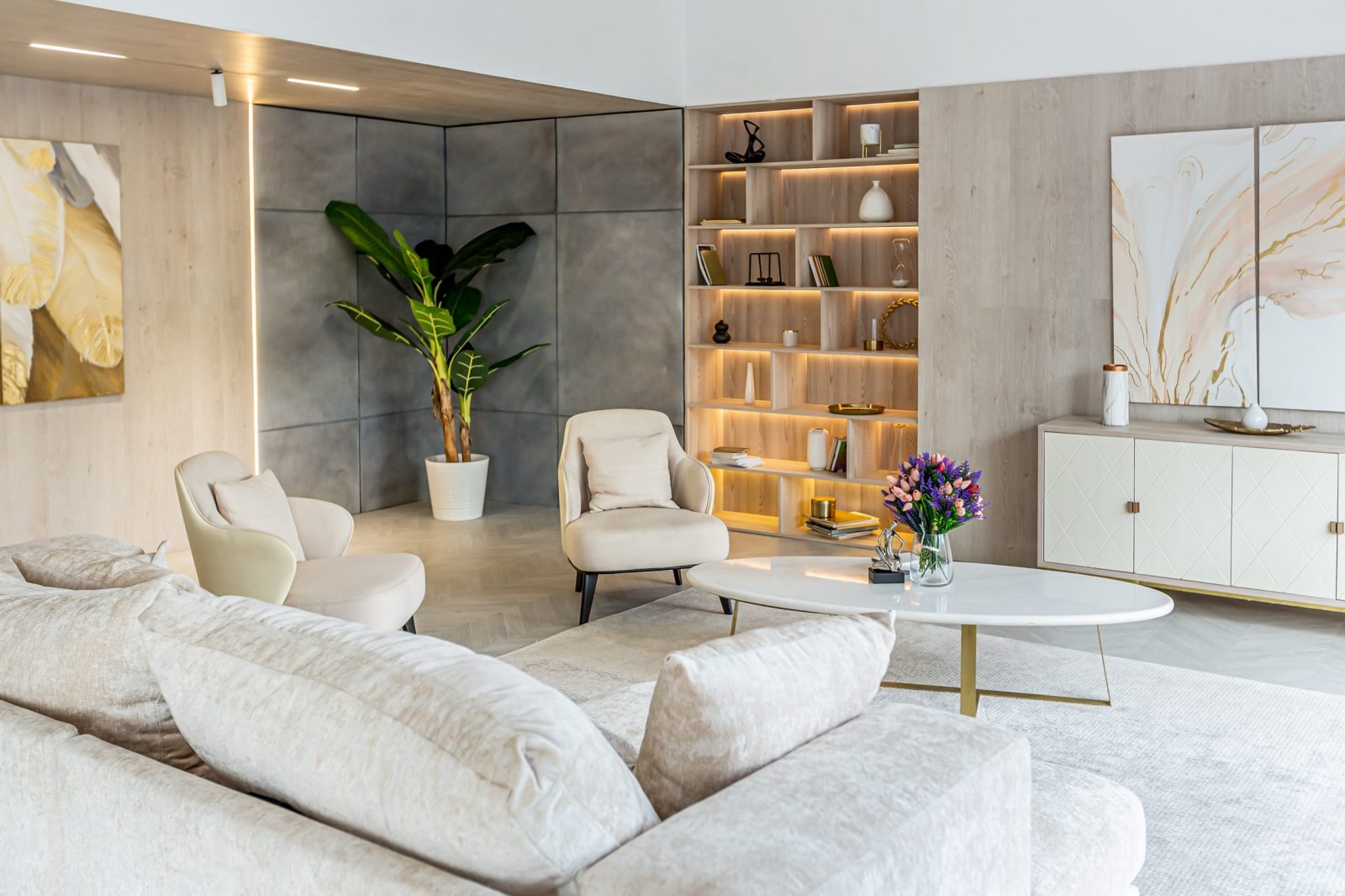 Step Three | Use Free Apps to Plan Space.
Regardless of what interior project you're working on, you'll want to communicate your ideas with everyone involved as accurately as possible- using the right software will help you do just that. Because I'm assuming you don't have access to professional design software- I'm going to outline some free & fabulous apps you can use below:
SketchUp is the most comprehensive free 3D design software you'll find online. The free version is perfect for hobbyists, while the pro version is more suited to professionals in architecture, construction, engineering & commercial interior design. 
Floorplanner lets you design & decorates your space in 2D & 3D, which can be done online without downloading any software. This tool's strength lies in its functionality as a floor planner. Then, once the floor plan is completed, you can switch view & decorate the space in 3D mode. It's simple to use & easy to use if you're after something that doesn't require a steep learning curve.
SmartDraw is another powerful tool in the world of floor planning. It's easy enough to learn but advanced enough to facilitate intricate designs for more advanced designers. 
Planner 5D is the best-looking home design tool. Like the free version of Sketch Up, this tool is immersive, which means you can explore your design with your feet virtually on the ground. What's great about this software is that it works on iOS, which means you can create plans on your phone or iPad. 
DFS room planner A sofa is one of the most important investments you'll make, so while browsing for your new sofa at DFS, you can also redesign your room. You can use a 2D view or 3D view & from there, choose a room shape, input measurements, & decide on wall colour & floor covering. You can play around with decor to complement your chosen sofa by adding accessories. 
Carpetright Visualiser If you're thinking about investing in new flooring, Carpetright has a fantastic flooring visualizer that enables you to superimpose new flooring onto your room. Take a photo of your chosen room & upload it onto the visualizer. You'll be able to customize the wall colour & flooring type.
Step Four | Use Three Colours or Shades In Your Colour Schemes.
Once you have a good idea of what style you like, you need to choose a colour scheme. This is the challenging part. Colour is so personal & creates moods within us that inspire. No matter what, choose the colours that call to you when you revamp your home interior design. How do you want your space to feel? White is often associated with calm spaces, whereas the use of red can feel quite lively. It's also worth thinking about the fabric and texture you want to use throughout the area as this will affect the brilliance of the colour.
For example, if I say gold interior, most of you will think- yuck. But there are beautiful soft tones of gold from a muted satin champagne tone to go on the wall that would work beautifully with a vibrant high shine brass table leg. Try to opt for a mix of three colours or shades—one main colour for walls, another colour for larger pieces such as couches & chairs. Lastly use a third accent colour in smaller accessories. Remember colour is influenced by how much light you bring into your home.
This formula of three colours works in any combination. Just remember, three is generally better than one or two, as a room done in one colour can look flat unless you know how to experiment with texture. If you're working with large open plan spaces, you'll want to think about continuing the colour scheme throughout.
Once you've chosen your colour scheme, you will need to start production on your walls & flooring. You can hire decorators to do this or do it yourself. If you're on a tight budget, I would recommend painting or wallpapering your walls yourself, but hiring a professional to do your flooring as these errors are much trickier (& more expensive) to put right.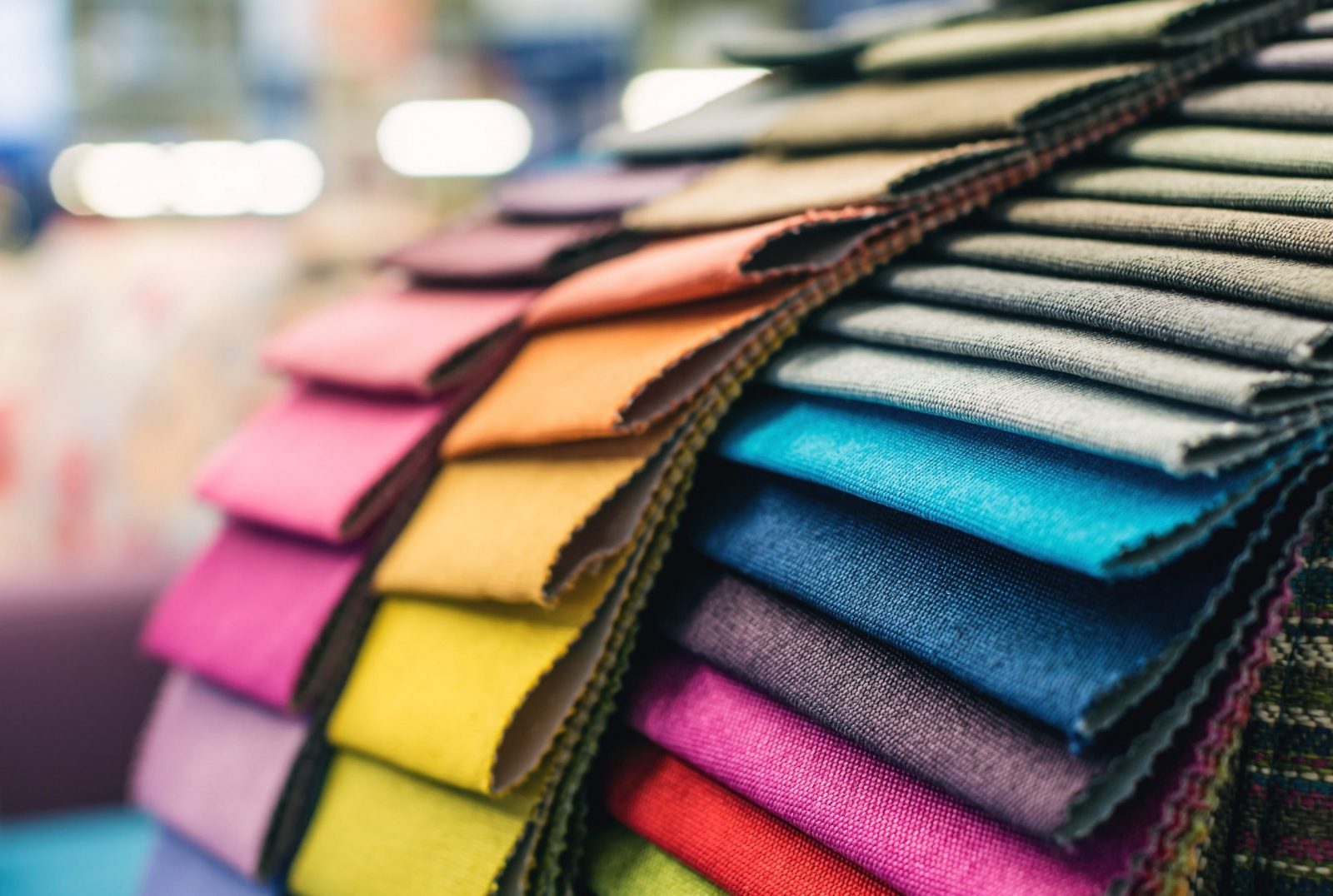 Step Five | Add Texture.
Equally as necessary to colour is the texture — especially if you want to opt for a monotoned room. I love experimenting with texture. At first glance, a room can have a unified colour scheme, but you can add depth from shades within the same colour & plenty of texture via fabrics/textiles.
An all-white room may have linen draperies, a plush velvet chair, shiny silk cushions, rattan chairs & woven baskets, & a cotton sofa with a faux fur blanket tossed on the side. All of these elements add texture & please the eye, creating a warm, rich environment. Design can describe the owner's personality, so using textures, patterns, & varying colours can bring a dull room into sophistication with ease.
Step Six | Place Large Objects Like Furniture & Art.
Have a large sofa & then one or two slender armchairs with attractive carved legs (depending on space). This is just one formula, but it gives you the idea of mixing furniture styles & sizes so that the room looks balanced —not too bulky & not too spindly.
Even if you are decorating a small apartment, most interior designers recommend that even the smallest rooms have one large statement piece, such as a large armoire or cabinet. A mixture of big & little is key to a successful home interior design. This rule goes with accessories, too.
Sourcing second-hand furniture is also a great way to save money & has the bonus of being good for the planet. When you shop second hand, you find well-crafted items that nobody else has, that are made to last a lifetime.
Older furniture can often beat cheaper modern alternatives that skimp on quality materials. (This is true of fashion too). There are plenty of real-life & online marketplaces to buy second-hand furniture.
To get vintage furniture as cheaply as possible your best bet is specialist charity shops. However, if you're in a hurry to find your furniture, the second-best places to buy vintage furniture for a reasonable price are on marketplaces like eBay & Etsy.
You will be able to search for particular items- & many sellers will help you arrange delivery to your home from theirs. eBay is where you'll find a better bargain, but on Etsy but you are more likely to find specialist gems as sellers on the site specialize in these furniture items.
I also wanted to mention the fantastic option available through online auctions. When shopping second-hand, check for functionality- check whether you need to do any repairs before buying. Look for stains, scratches & permanent marks. Don't forget to measure your home & the items you're looking to purchase.
Step Seven | Add Decorative Elements.
This is the step that people have the most fun with. Designers love to use trays, decorative bowls & sometimes baskets, to arrange collections or loose items that need a home. Try adding a glitzy gold tray to your coffee table, ottoman, or side table. On top of the tray, place a pretty candle, a couple of books & a small bowl of coloured stones.
If you desire a more rustic approach, then try woven baskets in your home. Baskets are fabulous decorative tools that can hide a lot of clutter. Try to create these little niches throughout your home. You will love how a tray or basket can collect bathroom soaps & perfumes, as you arrange these everyday items into a piece of displayed art.
To source these items, I love Etsy & eBay again. I also find that Homesense & TJ Maxx offers a wide range of beautiful decorative objects that no one else has. It's becoming an ongoing tradition to pop into Homesense every now & then to see what they have to quickly & affordably switch up my home style.
Step Eight | Bring the Outside In.
Flowers & plants liven up a room. It seems like a simple tip, but adding arrangements, live plants & natural items such as vases of shells or rocks, can add that final touch to your home interior design.
There are numerous easy-care plants that you can purchase for your home that will last years if properly fed & watered. Indoor plants are known for being very affordable. Generally speaking, the smaller the plant, the less expensive it is. If flowers or plants are not what you desire, then try other natural elements such as twigs or feathers placed in a large urn.
Plants suitable for the home will tolerate lower light & humidity. They will be less likely to attract pests, & they usually do not grow too fast. These include Aglaonema & Aspidistra, which are attractive, tolerates low light, & does not grow too quickly. I also love Succulents (these will require better light).
Some interior designers advise against artificial plants, but I have to disagree. With better materials & manufacturing processes, faux plants are becoming more & more realistic, making them the ultimate easy-care option for your space. You could even make faux flower arrangements yourself if you are artistic.
Putting It All Together.
If hiring an interior designer isn't on the cards, you can still have a home that looks like you did. All of these little tips & tricks work together to create a warm, well-designed home interior. Now that you know how to interior design your home, it's time to put these tips into action.
With a little help from sites like Pinterest, you can confidently take your home interior design into your own hands. Remember, it's your home, & you are the one who has to live in it, so create a home that you love— a home that portrays who you are.
If you're interested in further reading, please see the links to my trusted resources page & related articles below. To find out more about AALofts Design, please click here. If you found this content helpful, want to collaborate on a project, or would like to request an article topic, please click here to get in touch via the contact form. Feel free to share & connect on social media, if you found this content helpful.