Social media is a give & take. There are those who use social media to make it big, & those who get lost in the mire of the social media algorithms. Social media success takes a ton of attention, planning, & effort. For those of us who are busy building successful careers & businesses from the ground up, the incremental passive online exposure can feel like a thin payoff for the effort that it takes.
Graphic designers can build careers without social media, but social media is the perfect platform to show graphic design skills. Social media exposure can result in work. Those who reject social media promote directly to businesses. This can build a career more quickly than passive online exposure.
Graphic designers nearly always choose a niche in which to build a career. This niche can be quite broad, but it does determine how a freelance graphic designer decides to market to get work. Alternatively, a graphic designer can get steady work as a full-time employee of a design firm which makes social media presence irrelevant or at least optional.
This article was originally published on https://www.aaloftsdesign.com. If this article appears on any other site other than https://www.aaloftsdesign.com without clear referencing it is a violation of the copyright owned by https://www.aaloftsdesign.com.  
This article may contain affiliate links. That means if you click & buy a product, I may receive a small commission at no extra cost to you. AALofts Design is a participant in the Awin Affiliates program, an affiliate advertising program designed to provide a mean for sites to earn advertising fees by advertising & linking to participating merchants. For more information, please view my Privacy Policy & Terms & Conditions Pages.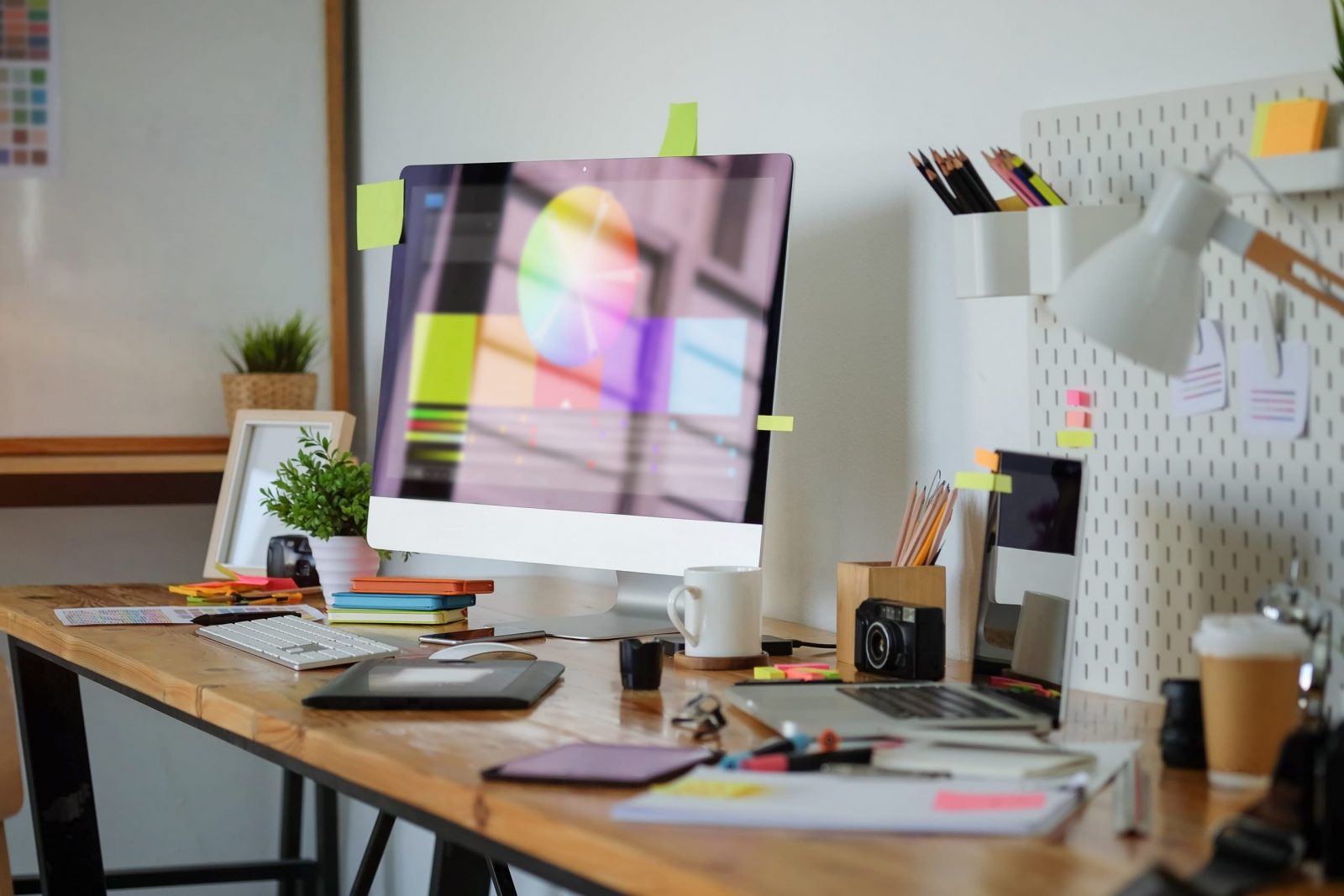 Social Media Graphic Designers.
Many graphic designers find their careers through social media. These are designers who create fonts, new layouts, colour schemes, & photo styles that they use to market themselves on social media. It is easy to see how graphic designers set the pace of change as well as the trendy looks on social media networks.
Graphic designers can work full-time for DIY website platforms such as Squarespace & Wix.
Graphic designers can work full-time for DIY graphic design platforms such as Canva. These designs are then used by social media personalities to create social media posts that are on-trend & eye-catching.
Graphic designers are directly responsible for the branding of the social media platforms. Every aspect of the visual development that makes social media platforms go-to sources for trending influencers is developed by skilled graphic designers.
However, aside from social media, graphic designers have their expertise in the branding of every other product & service company that there is. The rest of these companies may have a social media presence, but that is not necessarily handled by a graphic designer. They are more likely done by a social media expert. In these cases, the graphic designer is responsible for ad copy design, websites, & other branding.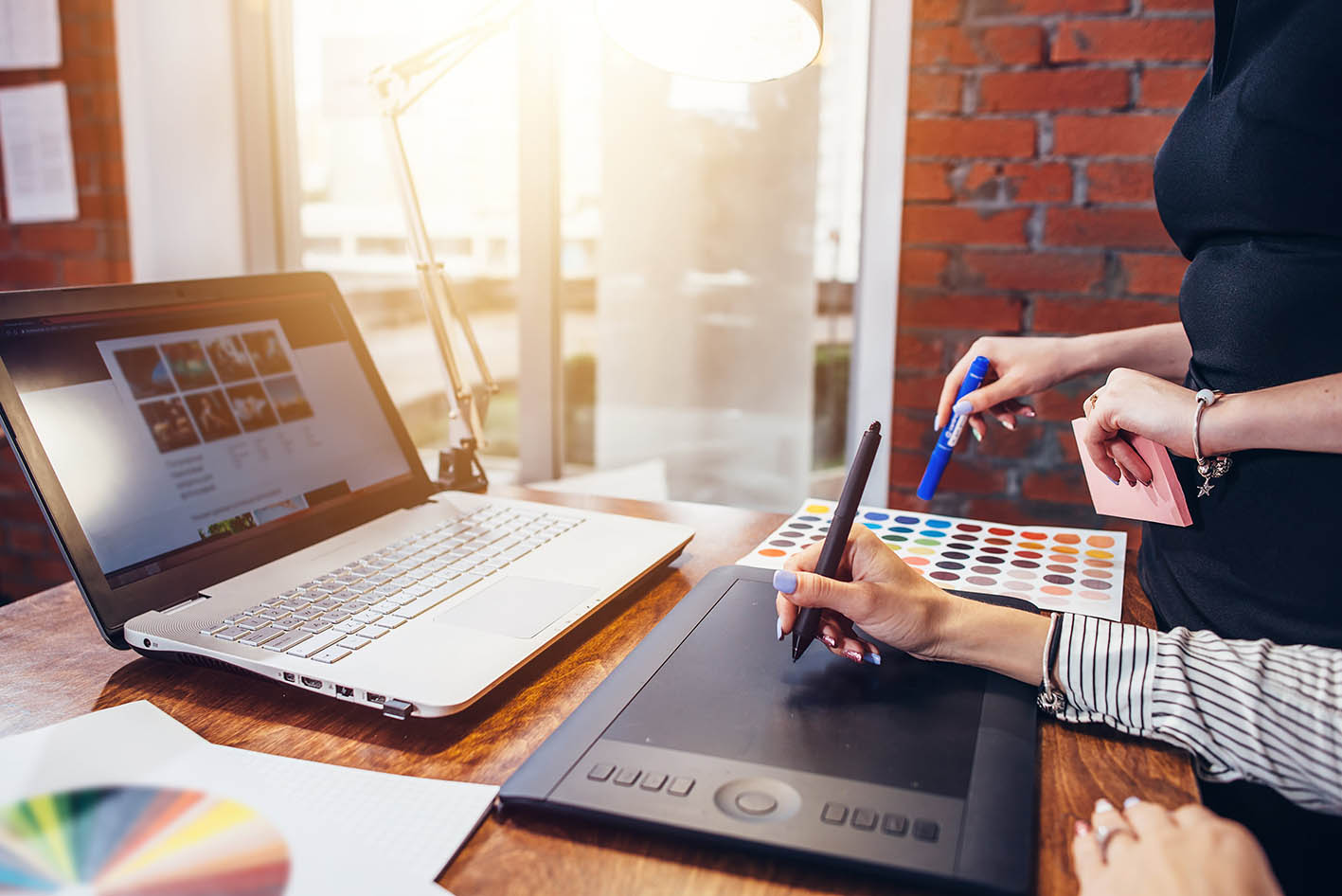 Advertising Graphic Designers.
Advertising agencies, both large & small, need graphic designers to put together eye-catching ad campaigns. The graphic designer puts together a great layout, then hands it to the copywriter to fill in with the perfect wording. Once the wording is nailed down, it goes back to the graphic designer to make the ad look irresistible.
Graphic designers work with clients, copywriters, account managers, photographers, & creative directors to bring an advertising campaign to fruition.
Graphic designers can work with advertising agencies as full-time employees who work on major & minor advertising campaigns. These roles do not require the graphic designer to do any self-promotion on social media.
Graphic designers can work as freelance artists with advertising agencies. Many agencies seek to work with specialized graphic designers, & like the non-committal nature of gig work, or freelance work. These jobs can be found posted online on job websites, & can be applied for directly with a portfolio.
When someone wants to work in advertising, it can be very effective to approach advertising agencies directly with a smashing portfolio & propose a freelance working relationship. Agencies are especially interested in testing designs that are provided free from designers. Graphic designers who do a great job on test design can find steady work with ad agencies that never require a single social media post.
Logo Designers.
This area of graphic design can get a big boost in exposure by posting designs to social media. The right person can see the logo that you made for a different company & contact you to make something similar for them. However, this type of work can also be solicited in other ways.
Online freelance platforms. Logo designers can find a lot of work on freelance work platforms such as Upwork & Fiverr. While these often pay a pittance for those starting out, established workers can get paid handsomely per design. The key to these platforms is establishing a good reputation for the money.
Direct solicitation. Freelance logo designers can look at current logos for companies that have not updated in a decade or more. These logos can be updated & sent to the company with an introductory letter & an offer to do some graphic rebranding for the company.
LinkedIn. This is a social media platform, but it is one that is geared around work & business only. As a professional platform, it is a great way to showcase your work without the hassle & drama of the storytelling.
Get a website. A graphic designer can showcase all of their work on their own website. The hard part is getting people to the website. Creating premium content, like this article, concerning the niche of graphic design, is a great way to drive traffic to the website & get interested clientele for your designs.
Choosing to promote logo design off of social media requires more legwork, but the leads created from that effort are likely to be high-quality leads. Social media leads tend to be passive, whereas direct solicitation will gain you leads that could be ready to buy.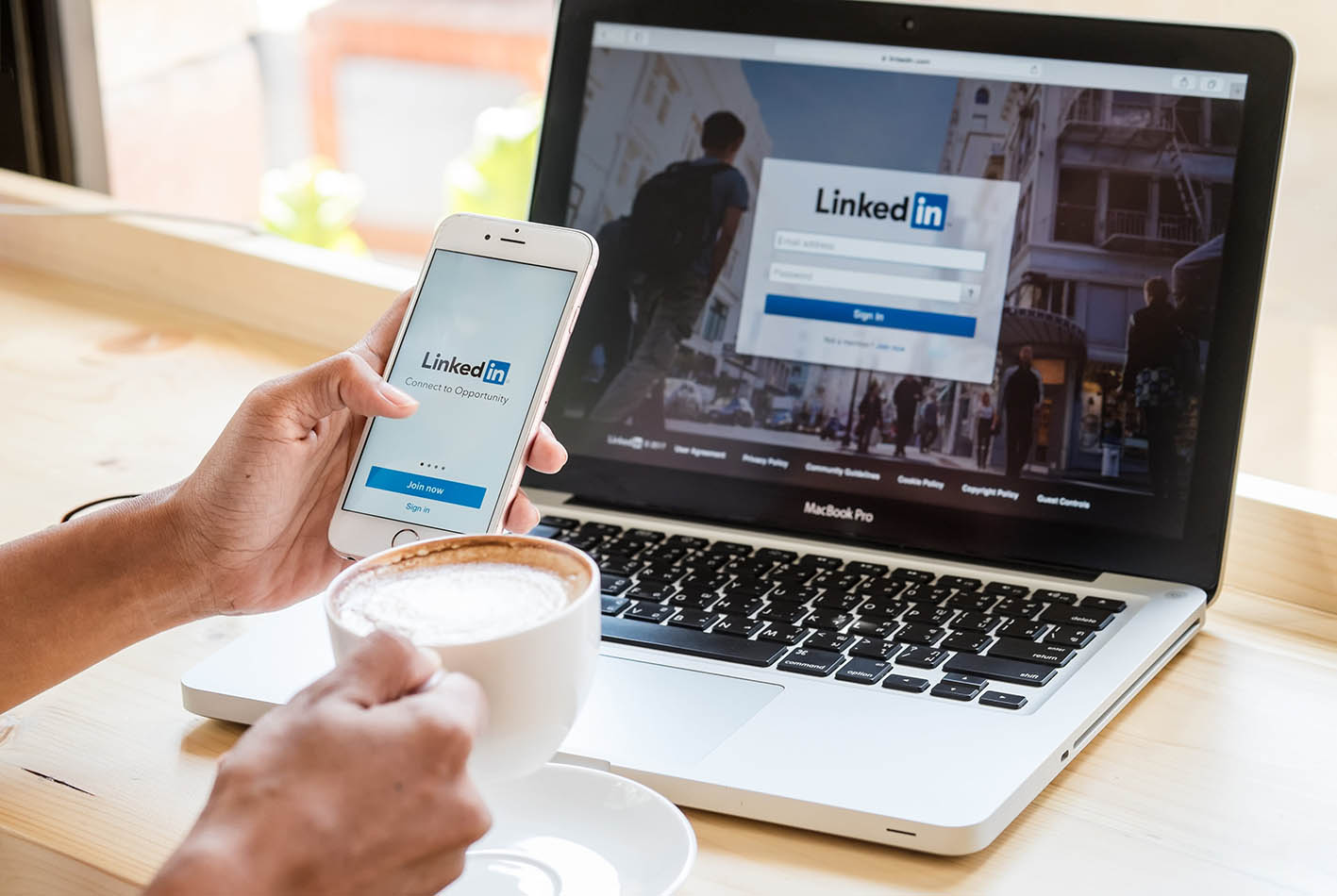 Web Designers.
Graphic designers who go into web design can drive a very successful business without bothering with social media. This is because great website designs sell themselves to new buyers all the time. When a person sees a great design, they can click through to your name at the bottom of the design & begin a design inquiry immediately. No social media is needed.
New website designers can work for free or at a low cost. This hurts when you are starting out, but your prices can accelerate quickly if the websites that you turn out are beautiful, with great UX design.
People who visit the website can click through your link at the bottom & begin the proposal process to buy a site design from you.
Website designers can work freelance through DIY web platforms such as Wix. These platforms also serve as brokers for users who want a custom webpage but are unable to design it themselves.
Upwork & Freelancer are just two platforms where website designers can use a strong portfolio to win design projects. These platforms have a reputation for paying the bottom dollar, but that is not the case. There are large companies that also use these platforms to find high-quality freelance designers.
Graphic designers can build their own businesses quickly by using a boots-on-the-ground approach to hunting for work. The key is to design a well-rounded & incredibly attractive portfolio that showcases the type of work that you can do. There is always a market for great graphic design.
Attend Events.
There is no substitute for person-to-person contact within the professional fields. Networking events, business luncheons, & community events are all great places to meet people who need graphic designers. Some of them do not know that they need new graphic designs until you show them how much better their branding could be, so be ready to get on fire about what you can do for them.
Design the best business cards possible, & pass them out liberally. The design should be true to you & show what you can do.
Network with copywriters. Copywriters are the ghostwriters of the advertising world. They write the words that sell goods & services. They have to team up with graphic designers to make those words look beautiful.
Network with social media managers. Many social media managers are stuck using canned designs from platforms like Canva. They know that they need to make their business stand out, but they need a graphic designer to make that happen. That graphic designer could be you.
Network with small business owners. So many small business owners are using AI-generated graphics & logos because they feel they can not afford the expense of good graphic design. This is a great opportunity to step in & help them succeed while helping yourself succeed in the process.
Network with advertising agency employees. Employees always have the scoop on new job openings. If they know of a graphic design opening & they also know you, you just might get a sweet long-term gig.
Showing up consistently & sporting your personal brand is the best thing you can do to make a memorable impression. Listen to others, empathize with them, & then show how you can help. Go into every conversation with the attitude of helping them & putting yourself last.