If you are thinking about a career in fashion design & imagine all of your workdays being spent in your studio, you will be surprised to learn how many more facets there are to this field. For one thing, fashion designers often travel for work. If you enjoy travel – & who doesn't? – that might be one more reason why fashion design is a great career choice for you.
Fashion designers travel for work for many reasons. The five main reasons a fashion designer travels for work are: 
To attend trade shows 
To visit manufacturers 
For buying & sourcing 
For photoshoots
For marketing
Having previously worked closely with fashion designers in the past, in this article, I'll give you a glimpse into each of these types of travel & what you'll really do in this part of your fashion design career.
This article was originally published on https://www.aaloftsdesign.com. If this article appears on any other site other than https://www.aaloftsdesign.com without clear referencing it is a violation of the copyright owned by https://www.aaloftsdesign.com.  
This article may contain affiliate links. That means if you click & buy a product, I may receive a small commission at no extra cost to you. AALofts Design is a participant in the Awin Affiliates program, an affiliate advertising program designed to provide a mean for sites to earn advertising fees by advertising & linking to participating merchants. For more information, please view my Privacy Policy & Terms & Conditions Pages. 
Travelling for Trade Shows​.
If you're a fashion designer, you will, of course, need to keep abreast of trends across the industry. The best way to do that is to travel at least a few times a year to attend trade & fashion shows. Check out what other designers are doing & how audiences & the fashion press are responding.
Of course, you likely live somewhere where you can find these kinds of events close to home. But you'll want to make sure you also travel so that you don't end up in a bubble. If you live in New York, head across the country & see what the fashion scene in L.A. has to offer this year & vice versa. Source.
International travel can also give you great new insights into worldwide fashion trends & innovations, so I highly recommend fitting all of these types of travel into your work each year. Source
Additional Trade Show Travel Benefits.
Trade shows are also an important opportunity to find new fabric & accessory samples that you might want to use in future designs. Although you can read industry publications to track trends & find ideas, nothing can replace seeing & feeling the fashions & products in person. So, adding some travel to your schedule is well worth it.
On the flip side of the process, you may be travelling for a runway show, trunk show, or trade show when you have designs or products to showcase. When you're at this stage, you'll be glad that you have lots of experience under your belt attending all types of fashion & trade shows, so you know exactly what to expect & how best to share what you have to offer.
Visiting Manufacturers.
You may need to travel, within the U.S. or abroad, to visit the manufacturers who produce the clothing you design. You may want to do this to see their operations or provide feedback on the quality of what they are producing. When your name is on the product, your reputation is on the line, & being there in person can make a big difference in the results you get from your manufacturing partner. Source.
Buying & Sourcing.
In addition to going to trade shows, fashion designers also often travel domestically & internationally to source & purchase materials for their designs. Unlike an everyday customer looking for a bit of fabric for a project, fashion designers buy their materials from wholesalers & manufacturers directly. You'll need to be sure that you find fabrics as well as embellishments (buttons, trims, etc.) that are high quality & fit the image & feel you're trying to create.
In fact, most of us in fashion design select our materials, especially the fabrics, before we even create our designs. So, searching far & wide for the very best fabrics to use as the base & inspiration for your designs is one of your most critical tasks as a designer.
You'll also probably need to negotiate the right price to ensure that your materials will fit into the overall price point you're targeting with your specific design or fashion line.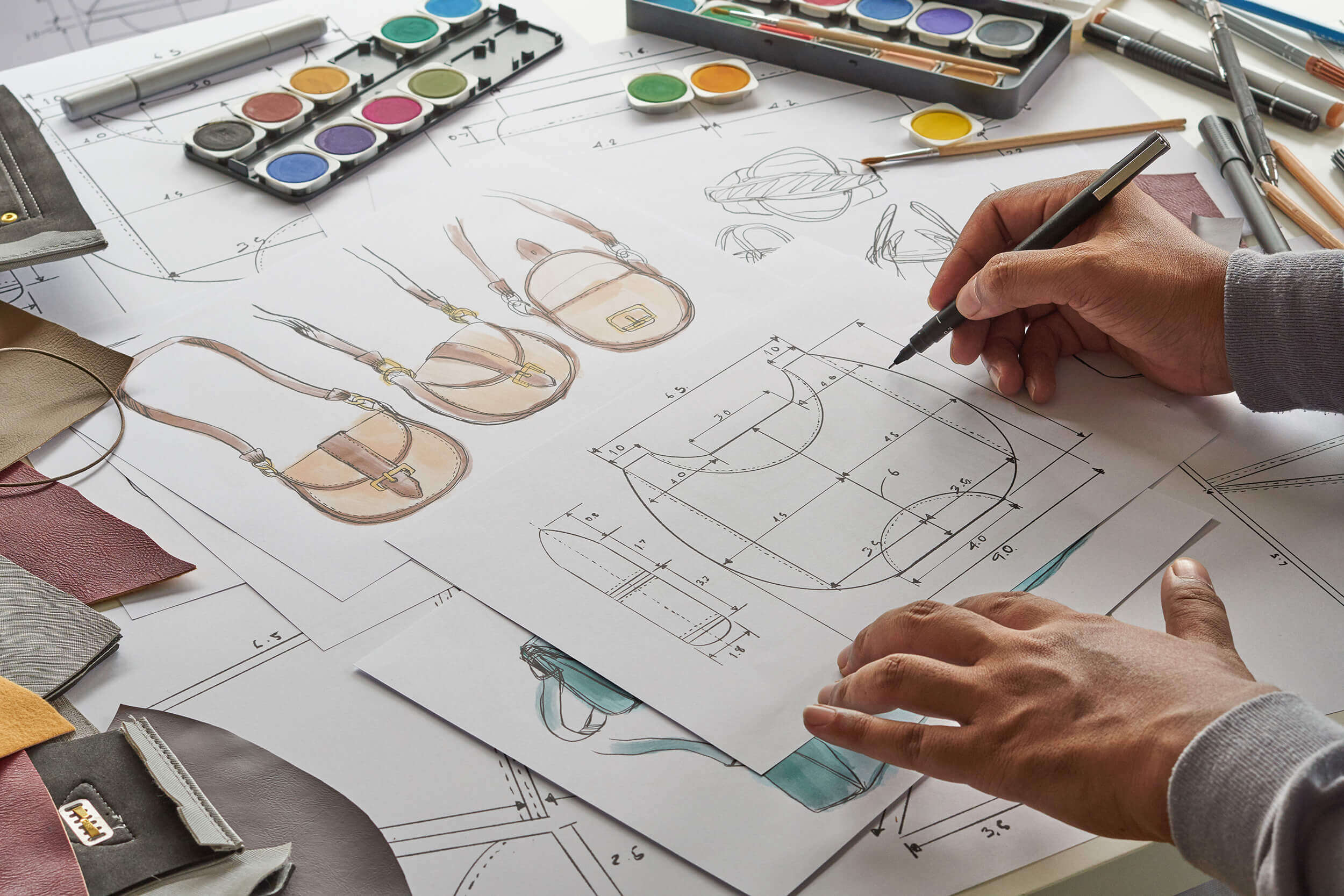 Travelling for Photoshoots.
Photoshoots are another key part of the success of a fashion designer's work. You need to ensure that you have excellent quality photos of your pieces, both on & off models, to help sell them to potential individual & retail buyers.
Some photoshoots may be able to be done at any simple studio, but depending on your goals for the shoot & the types of products you've designed, you may need to travel to hold a photoshoot at a special location. For example, if you have designed a beachwear collection, you'll probably want to shoot your models in a beach setting. Evening gowns can be beautifully shown off in a rooftop photoshoot at sunset.
While you're at the shoot, you'll want to be sure that your designs are being modelled correctly:
Have the photographer & stylist chosen the right kind of model for each piece? 
Are the setting & poses showing off the best features of each design?
Marketing-related Travel.
When you have a line developed that you want to sell to retailers, you'll likely need to travel to meet with buyers & corporate leaders to help close the deal & find stores that will sell your designs.
In these settings, you'll need to have a thorough understanding of the fashion market, & specifically, the customer base served by the store or chain you're pitching:
How does your line fit in with what else they have to offer? 
How can you show them that your line is similar enough to their current offerings to mesh with the store's theme & appeal to their clientele but also unique enough to be worth adding to the mix?
You're a fashion designer, but here you're also like any other business traveller, on a trip & presenting to your potential client. In this way, as in so many others, a career in fashion design is much more than the artistry you might have focused on when you chose this professional path. You'll need to think about market research, industry trends, knowing your consumer, & many other key business concepts.
If you really like the marketing piece of this work, you might consider specialising in fashion marketing as you further pursue your career in the fashion industry. Or, if you prefer the design work, you'll still get to enjoy travelling & marketing your work as a regular part of your job.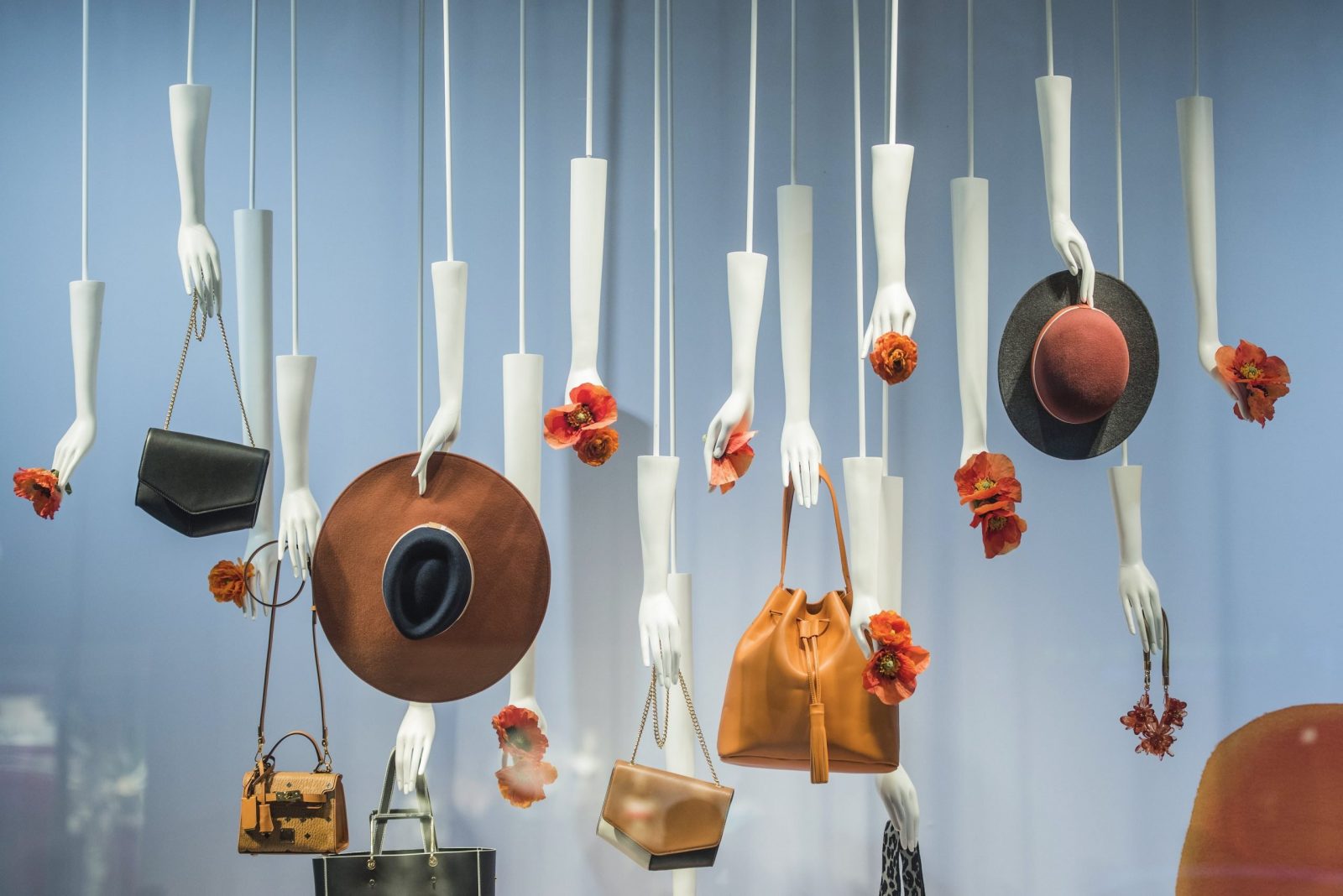 Travelling to Develop New Ideas.
You may even find that any sort of travel can be valuable to your work. As a fashion designer, I am always studying the things around me, looking for new ideas in:
Colours
Patterns
Combinations 
You never know where your next idea may come from, & travel, & all the novel sights, sounds, & experiences it brings, can be key to bringing those new ideas to the forefront. Source.
Final Thoughts.
A career in fashion design involves much more than sitting in a room sketching & sewing. A great deal of a fashion designer's work involves travel.
You'll travel to attend (& share your work at) trade shows, runway shows, & trunk shows. You'll visit manufacturers to check on the quality of their production of the fashions you have created. You'll travel to source & buy new materials that will inspire your next creations. You'll travel for photoshoots to highlight your work. You'll also travel to market your line to stores that might retail it for you. You may also travel simply to help you find your next great idea.
Travel will be a central part of your work as a fashion designer in all of these ways.
If you're interested in further reading, please see the links to my trusted resources page & related articles below. To find out more about AALofts Design, please click here. If you found this content helpful, want to collaborate on a project, or would like to request an article topic, please click here to get in touch via the contact form. Feel free to share & connect on social media, if you found this content helpful.