Interior design firms are reliant on visual impact, just like most other creatives. Everything that an interior design firm does for self-marketing revolves around creating boards, portfolios, mailers, & websites that convey aesthetic appeal. These materials then have to be distributed into the hands of those who need interior design work or know those who will need it soon.
Interior design firms get clients by creating stunning virtual portfolios on platforms such as Houzz. They also market directly to realtors who work with high-end clients who want to redesign a new home. Hosting premium content on a website for interior design is an excellent marketing strategy.
Getting clientele for an interior design firm is all about visual impact & showing expertise. Most clients know that they are going to pay a lot of money for interior design. What they need to know is that you can get the job done right. These things can be proven even if you have little to no experience, thanks to the internet.
This article was originally published on https://www.aaloftsdesign.com. If this article appears on any other site other than https://www.aaloftsdesign.com without clear referencing it is a violation of the copyright owned by https://www.aaloftsdesign.com.  
This article may contain affiliate links. That means if you click & buy a product, I may receive a small commission at no extra cost to you. AALofts Design is a participant in the Awin Affiliates program, an affiliate advertising program designed to provide a mean for sites to earn advertising fees by advertising & linking to participating merchants. For more information, please view my Privacy Policy & Terms & Conditions Pages.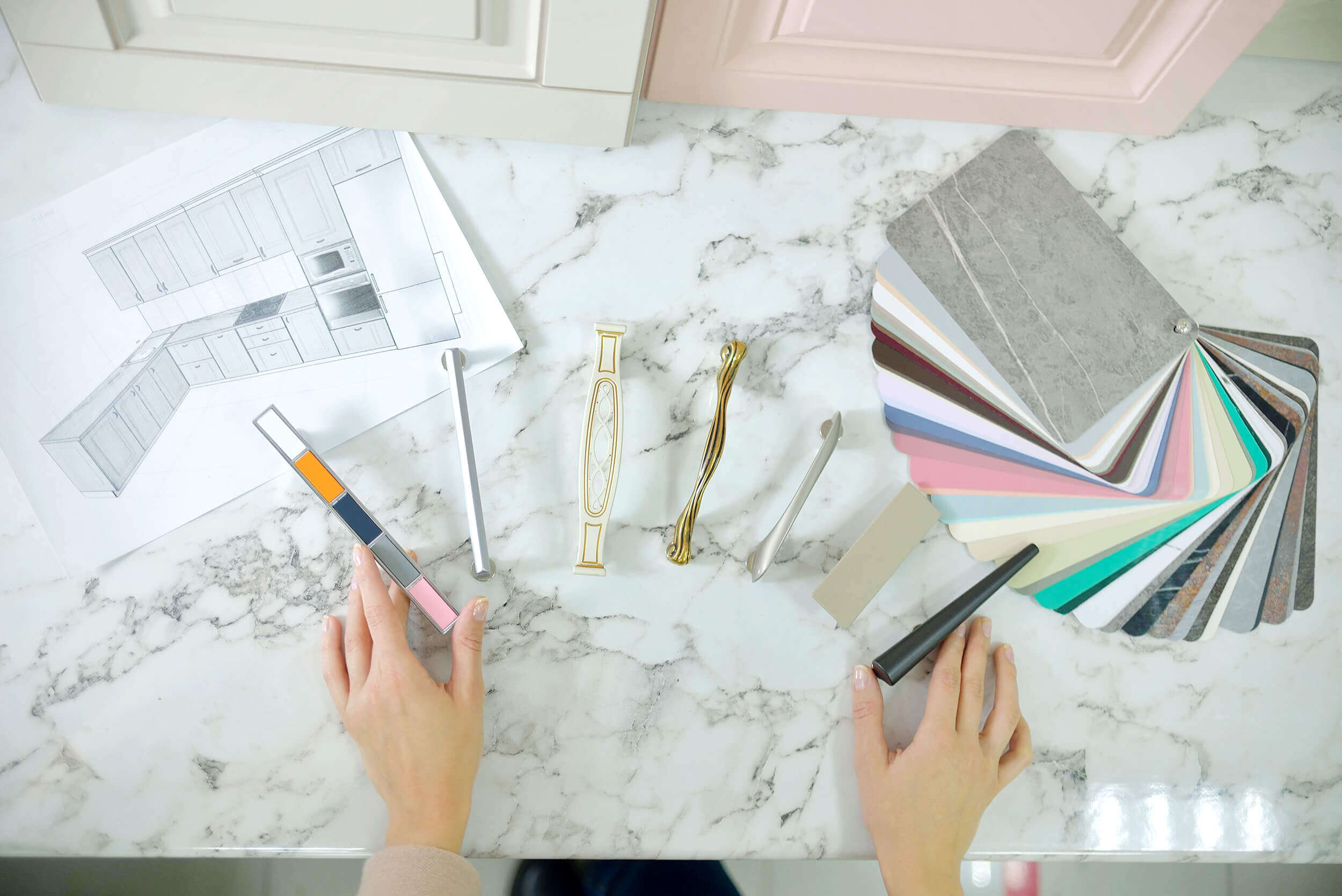 Love Social Media.
Love & live on social media. Social media platforms are not made to market visual creatives, & frustratingly, most platforms downscale visual media. However, consistent posting of photos, videos, & articles that are related to interior design will help establish you as an expert in this field. Carefully link social media content to the original content that you host on your personal website.
Get an account on Houzz, & do it up right. You can market yourself through Houzz, which will host a high-quality portfolio for you on the website.
Houzz allows homeowners to browse through inspiration photos. These can lead directly back to your interior design firm.
Houzz portfolios can be used as marketing tools for email & social media marketing by using a direct link to the portfolio.
Use 3D and 2D modelling platforms to design dream rooms and put them on social media.
Consider hosting a Facebook Group where you help aspiring interior designers, & answer questions for homeowners about interior design. This helps to establish your subject-matter authority.
Pinterest is a winner for visual design. Many people search Pinterest regularly for design inspiration. Use links wisely, & keep refreshing links from your personal pages. People who repin may take the photo & obliterate those links, so keep your content fresh on Pinterest to increase the number of live linked pins.
LinkedIn is a professional working site, & it is the perfect place to market an interior design firm to those who can use it. Link to realtors & contractors, especially. Link as much as you can, & then look for ways to market to these professionals off of LinkedIn. This will greatly increase your market exposure.
Post your portfolio pieces to Instagram & other social sites regularly, along with snippets of advice that link back to full articles on your website or your full portfolio on Houzz. Instagram linking is a pain, but you can use an app called Linktree to make linking much easier, tidier, & logical.
Open yourself up to questions & comments on social media sites. Take all comers & do your best to answer questions & offer suggestions. These questions & suggestions are an open door to offering further suggestions & advice from your Houzz or personal website, which is a marketing win.
There are other ways to market an interior design firm that do not involve social media, but using social media is a great shortcut to huge visibility in this market. Most other ways of marketing can work better in tandem with social media marketing.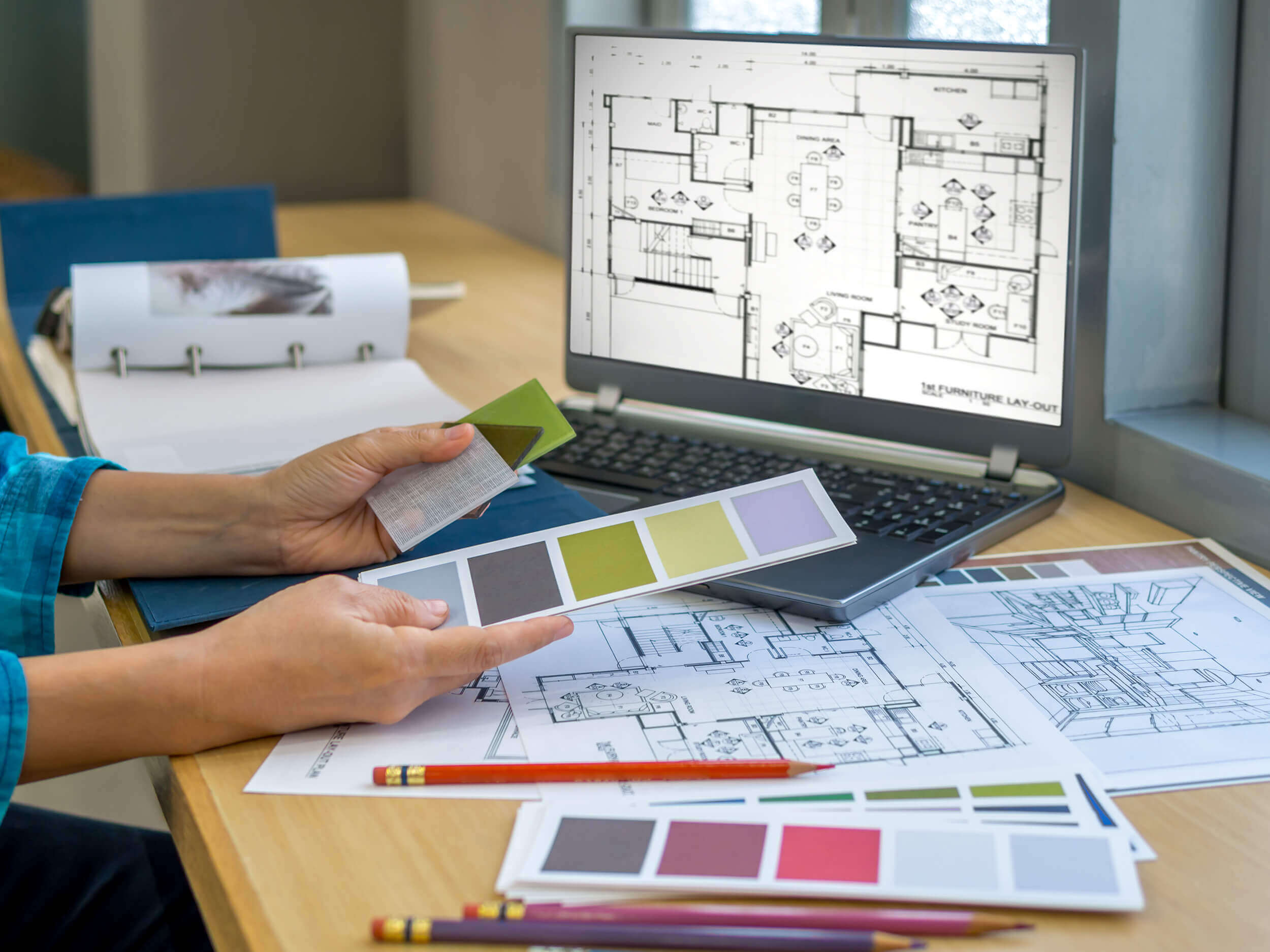 Build a Website.
This is not the time for an interior design firm to go DIY. This needs to be built by a professional, so it looks perfect from the first click. It also needs to be able to host a high-resolution portfolio that you can add to when you want to refresh content. High load times are unacceptable for this website.
Use the firm name as the website address if at all possible.
Hire a website designer, or do a design swap with one if the cost is too expensive for a new business.
Learn enough about the website back-end that you can upload your own new photos & text into the portfolio.
Host a premium content blog on the website that you can add to weekly to keep your website fresh & attract SEO traffic.
Link to this website everywhere, all the time. Use a Linktree on social media to link to specific pages on the website such as the portfolio, a contact me page, & recent articles.
Buy Premium Business Cards.
Interior design is a luxury service. Business cards need to back up the business. Buy premium business cards & hand them out liberally.
Do not use free Vistaprint cards with the Vistaprint logo on the back. Pay for upgrades that include your design on both sides.
Use premium papers that feel good to the touch.
Have a graphic designer make you a custom logo so that you stand out as the premium service that you are.
Consider cards with a different shape or size than the regular business card. This helps the interior design firm stand out, & shows a design flair that is extraordinary.
Business cards are not out of style. They are a social grace that can not be ignored. People believe that linking up on the spot or exchanging mobile numbers can take the place of business cards, but this is not always true. A piece of digital information is easily forgotten. A velvety business card will be seen & touched repeatedly. Ideally, business interactions will involve both a digital information exchange & a nice card.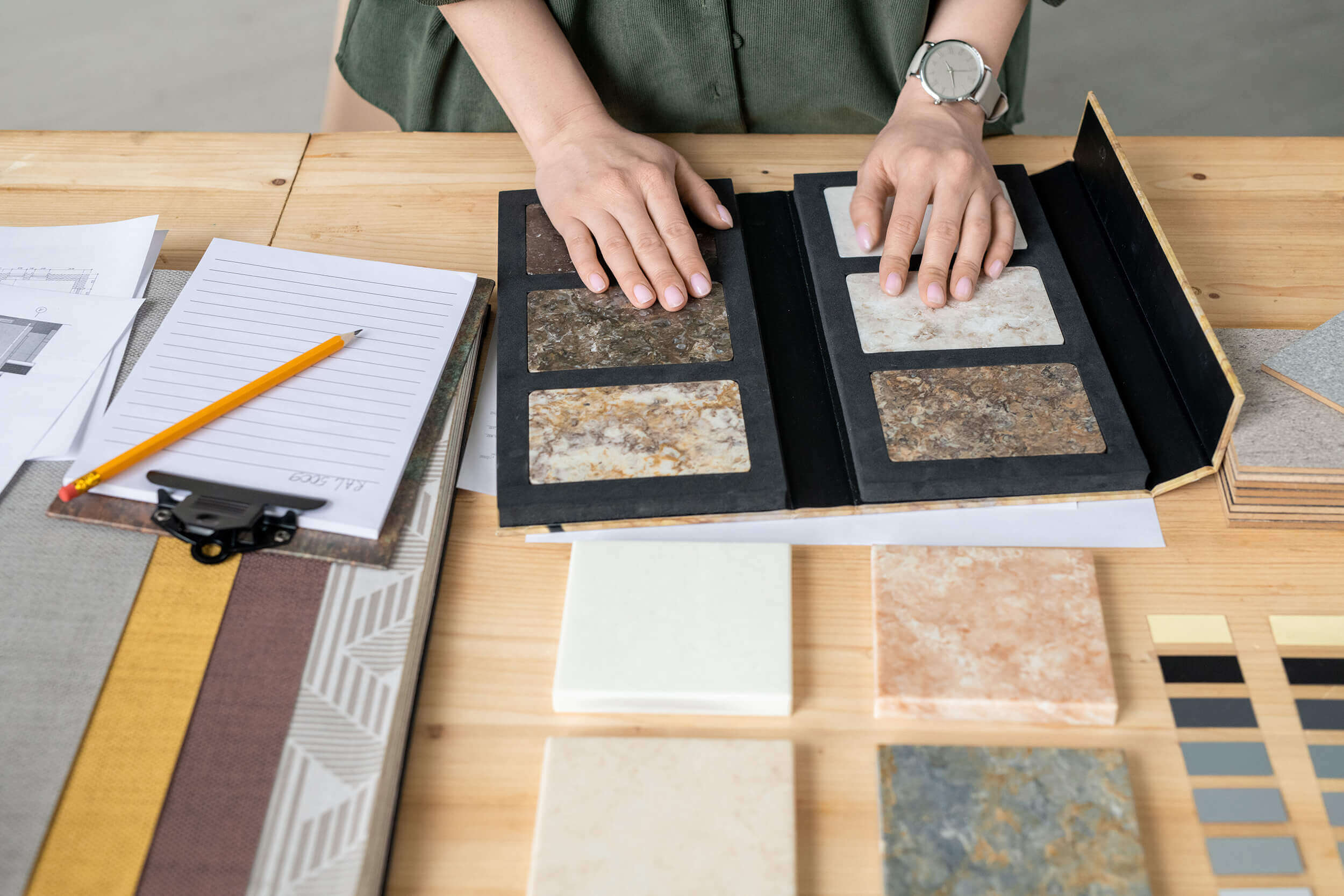 Market to Realtors.
Make a lovely interior design marketing packet & deliver it in person to realtors. Use this contact as a time to be friendly with realtors. They may personally use your firm's services when it is time to redesign an office. It is more likely that they work with multiple clients each year who purchase a home & intend to have it completely redesigned before they move in. If they know you, they can personally recommend you.
Market to realtors who handle the types of homes or commercial buildings that your design niche applies to.
Design a small packet with several examples of designs that you have done. Have them professionally printed on glossy paper & put them into a portfolio that fits them nicely.
Include QR codes on the image corners that they can scan to see more details & more examples of your work. These codes can link to your Houzz portfolio, but ideally, you link them to the website portfolio.
Include a short, friendly bio that includes web addresses for your services so that they can see your website & portfolio.
Include your social media handles & invite them personally to follow you & ask questions any time they have them. Guarantee that you will interact with them on social media.
Include a real email with a dedicated email box, & guarantee your interaction on any questions or needs they may have.
Include your LinkedIn QR code & handle. Link up on the spot if you can, but encourage the link in the future when they have time.
If you can not get the link immediately, then find them on LinkedIn when you leave the office & request a link immediately. Most people will accept a new link to someone they have just met in person.
Business happens by word of mouth, & interior design is no exception. Realtors interact with potential customers every day, & if they feel that they know you personally in some way, then they are most likely to recommend you. This means that taking the time to shake their hand & look them in the eye before approaching them digitally puts you way ahead of all competitors who are online only.
Conclusion.
After the initial marketing push that results in new clients, most interior design firms get both repeat business & referral business. A firm that does a fabulous job for one client is very likely to get referral business, especially if the client is really happy with the results & the firm asks specifically for referrals.
Interior Design firms get clients by putting their design ideas into the world & attracting people who love those ideas. Because of this, the most important thing for a design firm to do is to create & host a high-quality portfolio that is used in every marketing channel. The key for all interior design firms is to produce premium content & marketing materials that establish value on the front end.
Sources
https://www.houzz.com/photos/home-design-ideas-phbr0-bp~
https://www.houzz.com/professionals/interior-designer
https://www.servicesutra.com/blog/how-to-market-interior-design-business-find-new-clients/#:~:text=%209%20ways%20to%20market%20interior%20design%20business,is%20a%20happening%20thing.%20It%E2%80%99s%20great…%20More%20
https://addodecor.com/interior-design-styles/interior-design-small-business.html
https://penji.co/interior-design-marketing/
If you're interested in further reading, please see the links to my trusted resources page & related articles below. To find out more about AALofts Design, please click here. If you found this content helpful, want to collaborate on a project, or would like to request an article topic, please click here to get in touch via the contact form. Feel free to share & connect on social media, if you found this content helpful.