If you have ever wanted a specific design on a specific fabric, this guide is for you. Adding your own design to the fabric makes it easier to bring your dreams to life, & it is not nearly as difficult as you may think. You can print on fabric using household items like freezer paper, cardstock, printable fabric sheets, iron-on transfer paper, & image transfer medium.
Each way of printing relies on a unique method, giving each their own list of pros & cons. The best results come from using an inkjet printer. While many have these items lying around their house, you may need to go out & purchase one. The good news is that most of these can be purchased for under $20 (apart from the printer). Read on to learn how you can print on fabric with household items.
This article was originally published on https://www.aaloftsdesign.com. If this article appears on any other site other than https://www.aaloftsdesign.com without clear referencing it is a violation of the copyright owned by https://www.aaloftsdesign.com.  
This article may contain affiliate links. That means if you click & buy a product, I may receive a small commission at no extra cost to you. AALofts Design is a participant in the Awin Affiliates program, an affiliate advertising program designed to provide a mean for sites to earn advertising fees by advertising & linking to participating merchants. For more information, please view my Privacy Policy & Terms & Conditions Pages. 
Use Printable Fabric Sheets.
Printable fabric sheets are the easiest way to get an image onto fabric. They are a bit pricey (you can get six sheets here for less than $20), but the time you save is well worth it.
They work by giving the fabric a secure backing that will help it through the printer without jamming up.
To use you simply place the sheet in your printer, ensuring that the fabric side is the one that will receive ink.
Print as normal, but make sure that you set your printer quality settings to the highest print quality.
If you need to cut your page down, I suggest you do so before removing the backing, but otherwise, you can remove the plastic backing once you are finished printing.
Depending on the brand of sheets you have, some may instruct you to soak the fabric in lukewarm water to both sets the design & remove any extra ink. If this is the case, make sure you rinse the fabric thoroughly & give it time to dry.
This option is popular with quilters because of its ease & uniformity, but it can be limiting. For example, you only have access to the specific fabric type that you can find in this form. That might not be a problem for most people, but there are other methods that offer you more options.
Use DIY Fabric Printer Sheets.
You can always create your own fabric printer sheets. To do this, you need a few things:
A backing
Fabric (thinner fabric, like linen, works better)
Something to cut with (a rotary cutter & mat is best)
A way to adhere the fabric to the backing
There are two different backings that you can use, & each slightly modifies the process.
Use Freezer Paper
You likely already have freezer paper available to you, but if not you can order it in a roll or even in A4 sheets (which is the perfect size to print on). Using a roll is a great option if you plan on making multiple sheets at one time, but pre-cut A4 sheets are conveniently measured & cut for you.
There are two sides to freezer paper: a normal paper side & a shiny, waxy side. To create your own printable fabric sheet you first need to lay the fabric on the paper so that the coated side is in contact with the fabric.
Using a hot iron go over the fabric until the fabric sticks to the paper. Make sure your iron is not using steam & take your time.
Cut the DIY printable fabric sheet. If you have a roll, make sure you cut the sheets to the size of printer paper (8.5 by 11 inches, or smaller if you are using a smaller setting). If you are using pre-cut sheets, then make sure you trim the fabric so it is not hanging over the edge.
From this point, you can print just like you would with manufactured printable fabric sheets.
Use Cardstock
Cardstock can provide a sturdier backing. Depending on what you have available to you, this may be a better option.
When using cardstock you should first spray the paper using a spray adhesive.
Attach the fabric to the cardstock & trim any extra fabric around the edges.
Give the paper ample time to dry before feeding it through the printer & removing the backing.
With this method, you can easily save the cardstock to use over & over again.
Use Iron-on Transfer Paper.
While this does not necessarily meet the traditional definition of printing onto fabric, using iron-on transfer paper still allows you to print out designs & then transfer them to the fabric. You can put it on virtually any fabric, but make sure you choose the right variety for your fabric's value; there are light & dark variations.
To use iron-on transfer paper, put the transfer paper into your printer's paper feeder, ensuring that the image will print on the correct side
Make sure the printer is on its best quality setting & also make sure that you select "mirror print" so the image is not backward when you transfer it
Trim out around the image as close as you can & then put the paper image side down on your fabric. Use a hot iron to adhere the image to the fabric. Most packaging will instruct you on how long you should press down, but the general time is 20 sections per section. Let the paper cool before you peel it away.
Iron on transfer paper can be expensive, & because you are applying a film to the fabric the area becomes still. While it is not the most seamless application, it still gets the job done.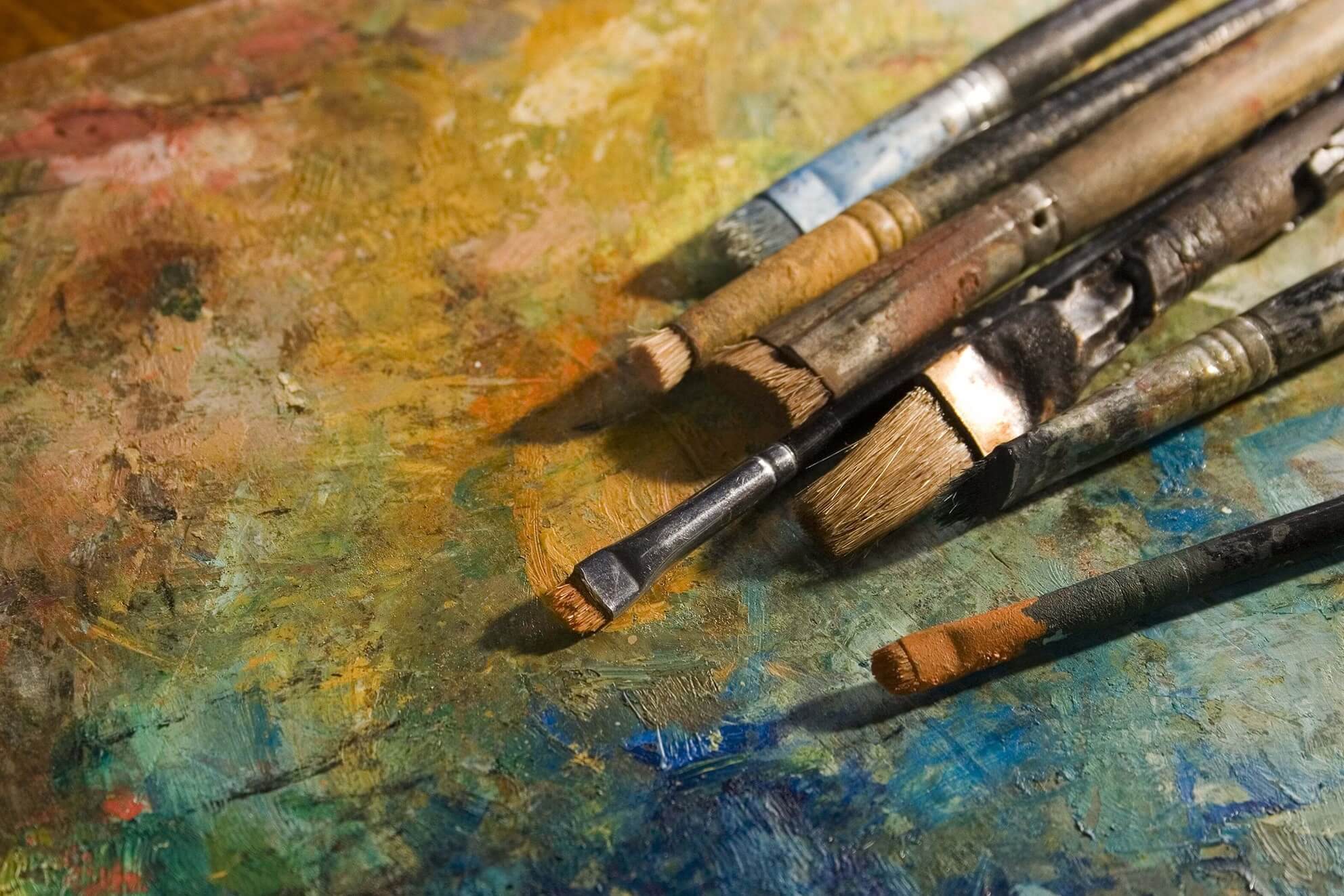 Use an Image Transfer Medium.
You can also use an image transfer medium like Mod Podge or DecoArt to transfer your image onto fabric. This method is useful if you are using an image that you cannot necessarily print, like something from a magazine.
While the steps for application vary depending on the specific brand of medium you choose, they generally follow the same procedure. If you are printing, print the image. You do not need any fancy paper for this. Copy paper is fine. Like the iron-on transfer paper, you should make sure you print a mirror copy.
Cut out around the image, then place it face up on your protected work surface
Using a brush, apply a thick layer of the transfer medium
You may feel like you are using more than you need, but you are not done until the layer is thick enough to be opaque.
Place the image face down on your fabric & then roll over it, eliminating any creases or bubbles
You can use a rolling pin, but if you do not have one, then a smooth glass jar gets the job done
Let the image sit for at least four hours, & then soak the back of it with a sponge of water for about two minutes before rubbing the paper away
While this is a better way to print on difficult fabrics, it also takes the longest amount of time & is more tedious compared to other methods.
Wrapping it All Up.
If you're interested in further reading, please see the links to my trusted resources page & related articles below. To find out more about AALofts Design, please click here. If you found this content helpful, want to collaborate on a project, or would like to request an article topic, please click here to get in touch via the contact form. Feel free to share & connect on social media, if you found this content helpful.