There are many available Fashion Design Software & Apparel Manufacturing CAD Systems software options for designers, each offering plenty of digital fashion sketches & pattern making capabilities. But what is the best clothing design app? You have fashion industry-leading software such as Adobe Illustrator & Corel Draw, but what about the relatively new solutions like Digital Fashion Pro & Optitex? This article covers what you need to know about clothing design software programs & which apps are the best for designing clothing.​
This article was originally published on https://www.aaloftsdesign.com. If this article appears on any other site other than https://www.aaloftsdesign.com without clear referencing it is a violation of the copyright owned by https://www.aaloftsdesign.com.  
This article may contain affiliate links. That means if you click & buy a product, I may receive a small commission at no extra cost to you. AALofts Design is a participant in the Awin Affiliates program, an affiliate advertising program designed to provide a mean for sites to earn advertising fees by advertising & linking to participating merchants. For more information, please view my Privacy Policy & Terms & Conditions Pages.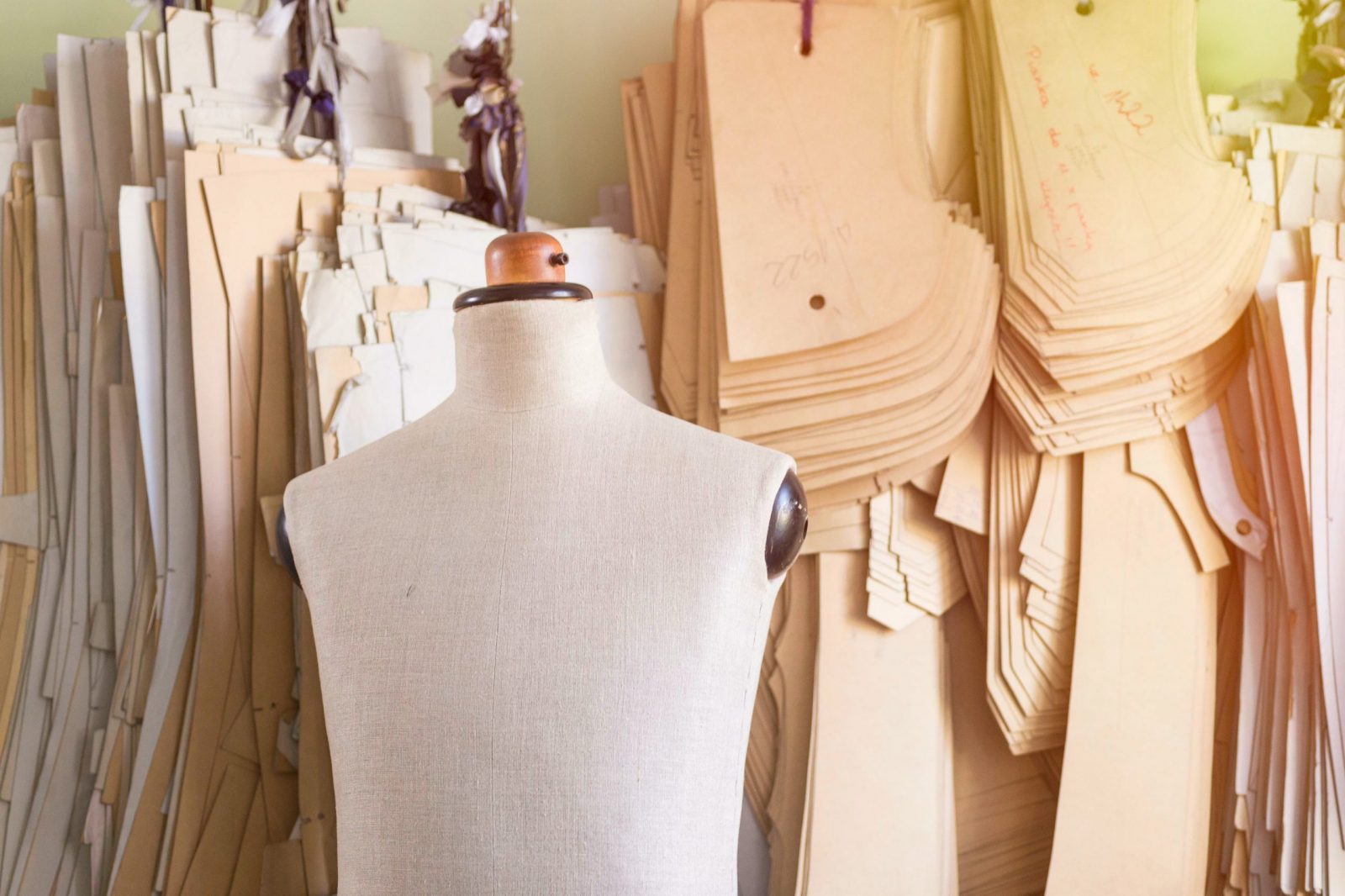 First, What Exactly Is Fashion Design Software?
Fashion Design Software is a computer-aided graphic design tool for creating digital fashion sketches, garment design, textiles, fashion illustration, artwork, & other apparel, footwear & accessories. Clothing Design Software produces the digital blueprint of a design. During the clothing design phase designers will often work in the following processes:
Step 1: Sketching visions & concepts by hand & then scanning & editing them in image editing software (such as Photoshop).
Step 2: Use appropriate fashion design software (such as Illustrator) to create technical flats, showing the garment's construction details.
Step 3: Create a tech pack in Excel, & pull screenshots of technical flat sketches & call-outs into the Excel document. 
How is CAD Used in Fashion & Apparel Design?
CAD in fashion is used to design fashion collections, create digital fashion sketches & illustrations & other documentation. Documentation includes; line sheets, tech packs, digital samples or digital prototypes, technical drawings, conceptual development/prototype development & pattern making.
CAD software will also create initial concepts such as storyboards, line forecasting & mood boards; & fashion marketing collateral such as catalogues, portfolios, lookbooks, label design & other branding related artwork. You also have software for team collaboration & electronic sharing among various departments within an organization.
With thousands of online software, browser extensions, phone & tablet apps to choose from, it can get too overwhelming to choose one best design software. Therefore you must exactly know what features you're looking for in particular & then select accordingly. Productivity, ROI, flexibility should be some of the top priority features while choosing the software. Next, I'm going to outline some of the best software for clothing design.
Best Software for Creative Tools & Integration With Adobe Suite | Adobe Illustrator.
I know what you're thinking. Adobe software- wow – revolutionary. Hear me out. Adobe enables students, photographers, & small to medium businesses to create beautiful clothing designs with easy access to all your favourite assets, including images, colours, brushes, & typestyles. Allows you & your team to work across desktop & mobile devices. Adobe Illustrator is THE industry standard. It's a vector graphics editor that can cover all fashion design facets, from sketching to patternmaking to logo ideation.
Illustrator & Photoshop are two of the most utilized CAD (computer-aided design) programs used in the industry. Illustrator comes through in its integration with other Adobe products. I use Illustrator, & I use it seamlessly with Photoshop (as smart objects). Objects go back & forth so effortlessly it is almost as good as if the apps were combined. I also bring Illustrator files into After Effects & InDesign in their native format (no saving as eps).
Best Software for Speed & Ease | CorelDRAW.
Rivalling Adobe Illustrator, CorelDRAW is a booming graphics suite, providing many features for users to edit graphics. These features include contrast adjustment, colour balancing 3D, Transformation, rotation, & graphical lines, adding more effects, for example, borders to images. It can work with multiple layers & multiple pages. It's famous for its versatility in graphic design for web, advertising, print.
You can also use CorelDraw for photo editing, provided you don't want to do complex photo manipulation. One of the stand-out features with this software is compatibility with similar applications such as Adobe Illustrator & Photoshop. It can export files in .eps, .ai, .psd, .pdf formats, unlike Illustrator which has no export or save provisions to .cdr. With industrial printers – designs can be easily printed right from the application dialogue.
Best Software for Pattern Cutting | Vetigraph.
Vetigraph offers CAD or CAM solutions for apparel & fashion – grade patterns, plotters for markers, automatic cutting machines & fashion. With an extensive set of tools that mirror the traditional skills & an intuitive user interface, Vetigraph is the best pattern cutting software. Quickly slash & spread your patterns to create exciting draped effects. Modify per pleat depth, adding notches automatically.
Best Software for File Management | C-DESIGN Fashion.
While C-Design Fashion doesn't have CAD Tools, it allows you to create ready-to-wear collections & to release your technical files quickly & efficiently. You can import your drawings from Adobe Illustrator, CorelDRAW, sketches & scans to Centralize & share product information & specification. You can also Replace Excel type documents with precise & accurate measurement charts.
Best Software for Presentations & Business Tools | ConceptDraw PRO.
ConceptDraw PRO prepares & delivers presentations that include dynamic displays of linked data, thanks to integrated Live Object technology. This software is designed for professional flowcharting, diagramming & illustrating, & has almost all the tools you find in MS Visio. ConceptDraw PRO is very flexible & features a range of handy tools to help business, & technical users quickly document complex structures, systems & processes.
Best Software for Simplicity | SmartDesigner.
SmartDesigner is an innovative & intelligent design solution for the apparel, textile & related industries. SmartDesigner is fashion design software. It includes CAD tools, colour matching, design export, fabric matching, fashion illustrations, pattern, colour & art storage, presentation tools, and textile pattern design. One of the first ASP-based fashion & textile design software is considered one of the most useful CAD software for SPA brands in the fast fashion industry.
Is Fashion Design Software Easy to Use?
The experience of learning different fashion design software will differ depending on the purpose of use, & the user's technical ability level. Pattern making is an actual science, & many professional pattern makers have been formally trained to work with pattern making software. Either way, using software programs is necessary if you want to design apparel.
Do I Need Physical Drawing Skills to Use Clothing Design Apps?
Professional digital fashion sketches are needed for the apparel manufacturing process & take precedence over hand sketches. Manufacturers prefer vector drawings of garments to work, meaning traditional drawing skills are not necessary to create elaborate designs. Software templates offer a guide or starting point that ensures you will end up with professional digital fashion sketches with clean lines.
2D Fashion Flats vs 3D Garment Design.
The push to start designing in 3D is all around us. However, when presenting designs to manufacturers – 2D fashion flats is still the standard industry format. Pattern makers cut fabrics & patterns laying on flat surfaces- their work primarily derives from technical flats as they use this type of design to create patterns. 3D helps the design process by offering pattern makers an enhanced view of how the design looks from all angles.
Wrapping it All Up.
If you're interested in further reading, please see the links to my trusted resources page & related articles below. To find out more about AALofts Design, please click here. If you found this content helpful, want to collaborate on a project, or would like to request an article topic, please click here to get in touch via the contact form. Feel free to share & connect on social media, if you found this content helpful.