Fashion designers were the pinnacle of their time, creators like Coco Chanel & Christian Dior pushed the boundaries to change the way we view fashion. The evolution of clothing has been one of the most innovative aspects of history.
With the rise of our data-driven world, fashion design has evolved from a creative mechanism for people to express themselves to an algorithm that creates & follows popular trends. The future of fashion design will be dominated by technology's hand in creating the fashion that consumers want.
To appease our need for instant gratification the design industry cannot wait for a spring collection to drop, they must anticipate the ever-evolving needs of their customers. Fashion has become an automated & expendable part of our world. We will look at how these changes are affecting the way we view clothing & fashion design.​
This article was originally published on https://www.aaloftsdesign.com. If this article appears on any other site other than https://www.aaloftsdesign.com without clear referencing it is a violation of the copyright owned by https://www.aaloftsdesign.com.  
This article may contain affiliate links. That means if you click & buy a product, I may receive a small commission at no extra cost to you. AALofts Design is a participant in the Awin Affiliates program, an affiliate advertising program designed to provide a means for sites to earn advertising fees by advertising & linking to participating merchants. For more information, please view my Privacy Policy & Terms & Conditions Pages.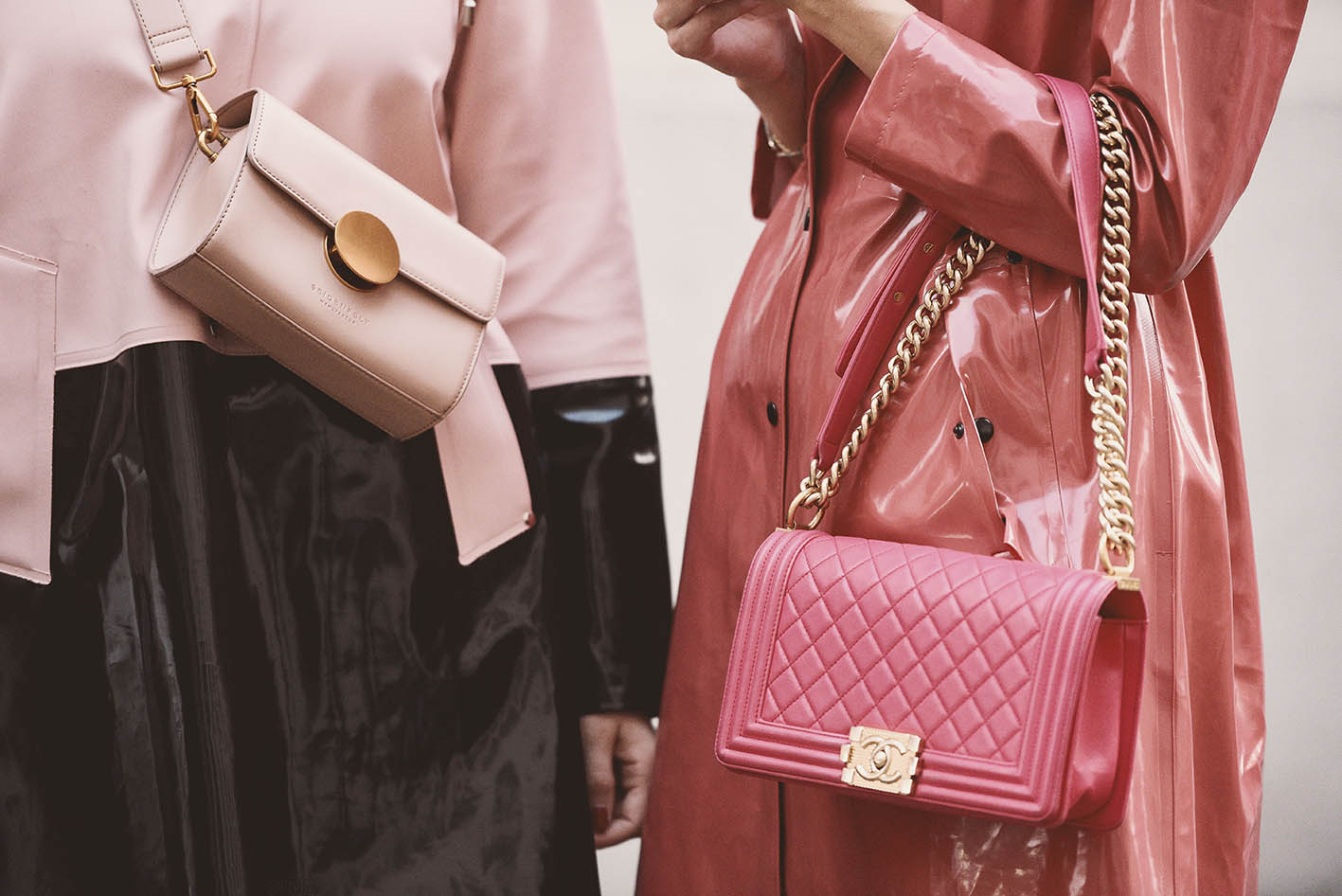 Technology's Effect on the Fashion Industry.
Fashion designers have previously created seasonal collections that were released during an elaborate fashion show. Nowadays we get our fashion recommendations from social media influencers & hot trends. It's all about the see it & buy it mentality that clothing companies understand & capitalize on.
Our use of social media has allowed us to become closer with the world & though we may think it is our own ideas of what looks good, we are constantly marketed ideas of what is popular & trendy.
With the evolution of our technology-focused world, the fashion industry has evolved to allow automations & machines to take over what was previously done by humans. Here are some current & future innovations that are taking over the fashion world:
Fabric cutting & sewing done by robotics
Artificial intelligence predicting trends
Mirrors that utilize virtual reality in dressing rooms
As you can see, all of these adaptations rule out the need for human interaction or creative design. Fashion design as a career is expected to decline by four per cent from 2021 to 2029 due to the rise in innovations that allow us to take humans out of the picture.
Data Focused Fashion
Brands are now using data to help them predict designs & appease their customers. The software has become a huge investment among fashion companies as they have begun to collect data to understand human behaviour & future purchasing trends.
Once data is qualified & segmented it can be used to guide brands in their design cycles. For example, the rise of athleisure became completely data-driven across companies.
To meet the rising demand for leggings, sports bras & cropped workout tops companies pivoted their production lines & even their ideas around what their company stood for. Most brands now have a pair of leggings in every collection.
When a company is collecting data to aggregate & use to determine trends they focus on these data points:
How customers interact with clothing & items on their website if they stay on the web page longer or put something in their cart
What people in various demographics & age groups are buying
Using artificial intelligence to predict buying behaviours for the future based on the past
Digital behaviour on social media & interactions with brand emails & content
By using a data-focused approach companies can market effectively & create a personalized experience using what they know about a group of people. Gone are the days of individual expression becoming a worldwide fashion phenomenon. We are all inputs into an algorithm allowing technology to tell us what we want.
Fast Fashion
Fast fashion is the new norm, instead of waiting for a collection to release at the beginning of spring we can simply pop into our closest H&M or Forever 21 & pick up anything a designer was planning on releasing.
Fast fashion brands build their business on the speed of manufacturing & cheap quality in clothing & labour. This new market creates instant gratification for our must-have world.
Because fast fashion brands can get new trends on their shelf within days they create high levels of turnover in what is popular in clothing. Here are some of the downsides of fast fashion:
Poor working conditions & low wages for many people supporting these companies.
A lack of sustainability by allowing cheap clothing to fill the market only to be thrown away weeks later when the trend is over.
Higher levels of CO2 emissions due to constant production.
The pressure to reduce costs & fill the high demand for certain trends have pushed companies to cut corners & embrace unethical business practices. This is a problematic result of the technological burst within the fashion industry.
Many brands & people are pushing for more sustainable actions by fashion companies. This is where fashion design can make its debut, by marrying humans' perspective on trends to slow down production & create quality products.
The Rise of Social Media
Trends & design turnover is heightened by the rise of social media influencers. Every social media user has people they follow that dictate their buying habits & interests.
It has become a confusing world as companies often pay influencers with high amounts of followers to promote their brands. Nowadays we can't be sure of what is a paid promotion or a true opinion.
Fashion design in itself has declined as trends are started & designers simply follow what famous & influential people tell us to wear. Instead of being the creators, designers iterate on what is popular until they must move on to the next idea that sweeping the fashion world.
Where Does Fashion Design Fit in the New World?
Large brick & mortar retailers have downsized & created an online presence that allows users to find designs meant for them. This means that designers aren't vying for a spot on the shelf & their opportunity becomes larger to interact with future customers.
We have also evolved from an ownership model to customers using clothes for a period of time and then returning them. Companies like Stitch Fix & Rent the Runway create algorithms to recommend top fashion for a specific person. From there a customer rents a piece of clothing for a period of time & sends it back when they are done using it.
There are many roles for fashion design to play as we look at the changes in consumer behaviour based on our exposure to the broadening world. Though it may look a little more data-driven, fashion designers will always have its place as we look to express ourselves.