The design industry is where creativity & technology meet. Design plays an integral role in the clothes we wear, the aesthetics of the homes we live in, & everything in between. Many of us follow our passions in the design industry & find ourselves at a crossroads.
Graphic design is one of the most lucrative careers, especially for women. Graphic design can take us into careers in fashion, architecture, interior design, & more. The Design industry is expansive, & our roles as graphic designers can give us the ability to apply skills to any role in the industry.
Women can dominate in the design industry with experience in graphic design, & it doesn't always take a degree. We can get a foot in the door with a polished portfolio & some basic qualifications. Entering the lucrative design industry gives us more than a few career options. Let's dive a bit deeper to see all of the possibilities.
This article was originally published on https://www.aaloftsdesign.com. If this article appears on any other site other than https://www.aaloftsdesign.com without clear referencing it is a violation of the copyright owned by https://www.aaloftsdesign.com.  
This article may contain affiliate links. That means if you click & buy a product, I may receive a small commission at no extra cost to you. AALofts Design is a participant in the Awin Affiliates program, an affiliate advertising program designed to provide a mean for sites to earn advertising fees by advertising & linking to participating merchants. For more information, please view my Privacy Policy & Terms & Conditions Pages.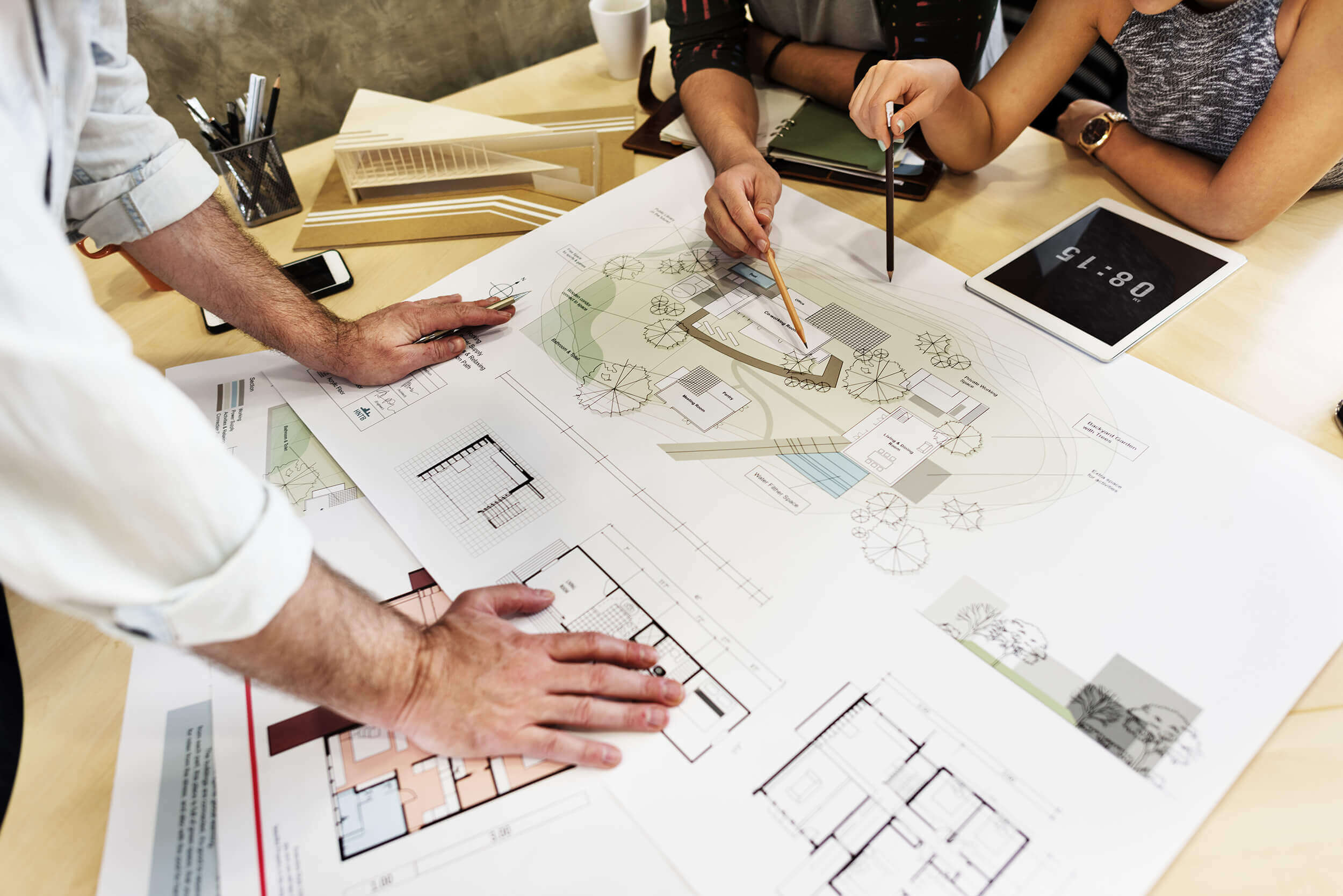 Graphic Designers Can Flourish in Architecture.
Graphic designers are professionals in the design industry that assemble graphics, typography, & motion animation to create stunning work. Architectural design works with space & elements to develop a coherent & functional structure. Graphic & architectural design marries perfectly to form stunning spaces with functional & practical features in our homes. Discover the importance of graphic design in architecture in this article.
Some of the most lucrative careers for women in design can be in the architectural field, from Architectural Design on commercial construction projects to Urban Planner laying out cityscapes.
Architectural Designer
Architectural designers are responsible for the design of a construction project. She meets with clients to discuss project requirements & budget, then creates plans, design specifications & layouts according to the client's needs. Architectural Design requires attention to detail & organizational expertise.
Architectural designers require design certifications but not a design degree. Architectural designers in the United States make an average salary of $57,800 to $76,100 per year or $27 to $36 per hour.
If you're a graphic designer wanting to work in architecture, but don't want to fully transition to architectural design, this other article I wrote is for you.
Urban Planner
Urban planners review site plans submitted by developers, draft strategies & programs that help create communities & revitalize physical facilities in towns, cities, & counties. If your passion lies in city planning, zoning, or developing land, you may find your design career path is to be an Urban Planner.
Urban Planners generally make between $47,000 & $84,000 depending on education & tenure levels. Urban Planners usually require degrees in design & certifications in architecture but reports by the Bureau of Labor Statistics indicate 11% job growth between 2018-2028.
If your passion lies in creating & maintaining beautifully designed structures like homes & office buildings, your Graphic Design experience could be most lucrative in an architectural field.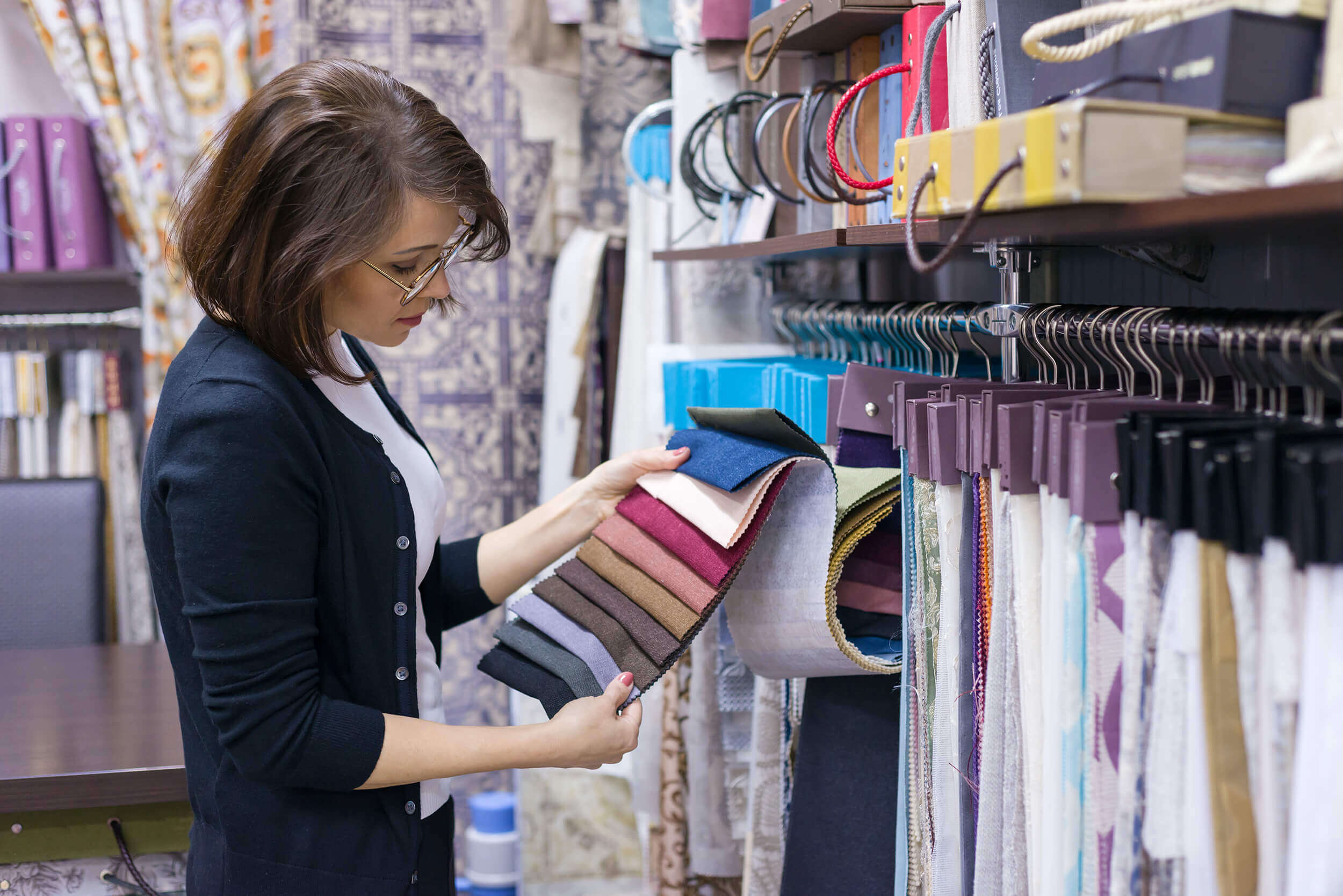 Graphic Designers Working as Interior Designers.
Women in the design world that find their passion in the aesthetics of homes & offices can make a name for themselves in the Interior Design fields. We have an endless number of options in this field. Creativity is our exceptional strength as Graphic Designers, & Interior Design is no different. Creativity, an artistic eye, & attention to detail make this career both a rewarding & challenging one. If you are looking for a more comprehensive graphic designer's guide to working in interior design, I have the perfect article here for you to check out.
Interior Decorators
Interior Decorators finesse the look & feel of a client's home by selecting & placing decorative elements such as paint, textiles, & furniture. Interior decorators are all about aesthetics. They choose colour schemes, arrange furniture layouts, & hang wall art. Interior decorators require an eye for aesthetics & a knowledge of an array of design styles. For a more in-depth look at interior design as a career, I've got this great article here, that you might like.
Women in this role meet directly with clients, assess how they intend to use their space & how they want it to feel. Interior Decorators can range in salary from $39,107 to $136,000 per year.
While degrees aren't required for Interior Decorators, an associate degree is most common for the profession.
Corporate Designers
Corporate Interior Designers create professional & practical workplaces for small office settings & large-scale corporations. Corporate Design is a branch of Interior Design that takes a professional aesthetic eye & a knowledge of the corporate world.
Corporate Designers focus on creating efficient, functional, & safe spaces for employees, so if you have a passion for creating a perfectly balanced & beautiful workspace for employees, this is a career path designed for you.
Corporate designers average between $105,000 to $125,000 annually & require no degree for entry-level positions, although certifications are required.
Like what you hear but not sure whether working in interiors is for you? Read my article, 'Which is Better: Graphic or Interior Design?' to find out.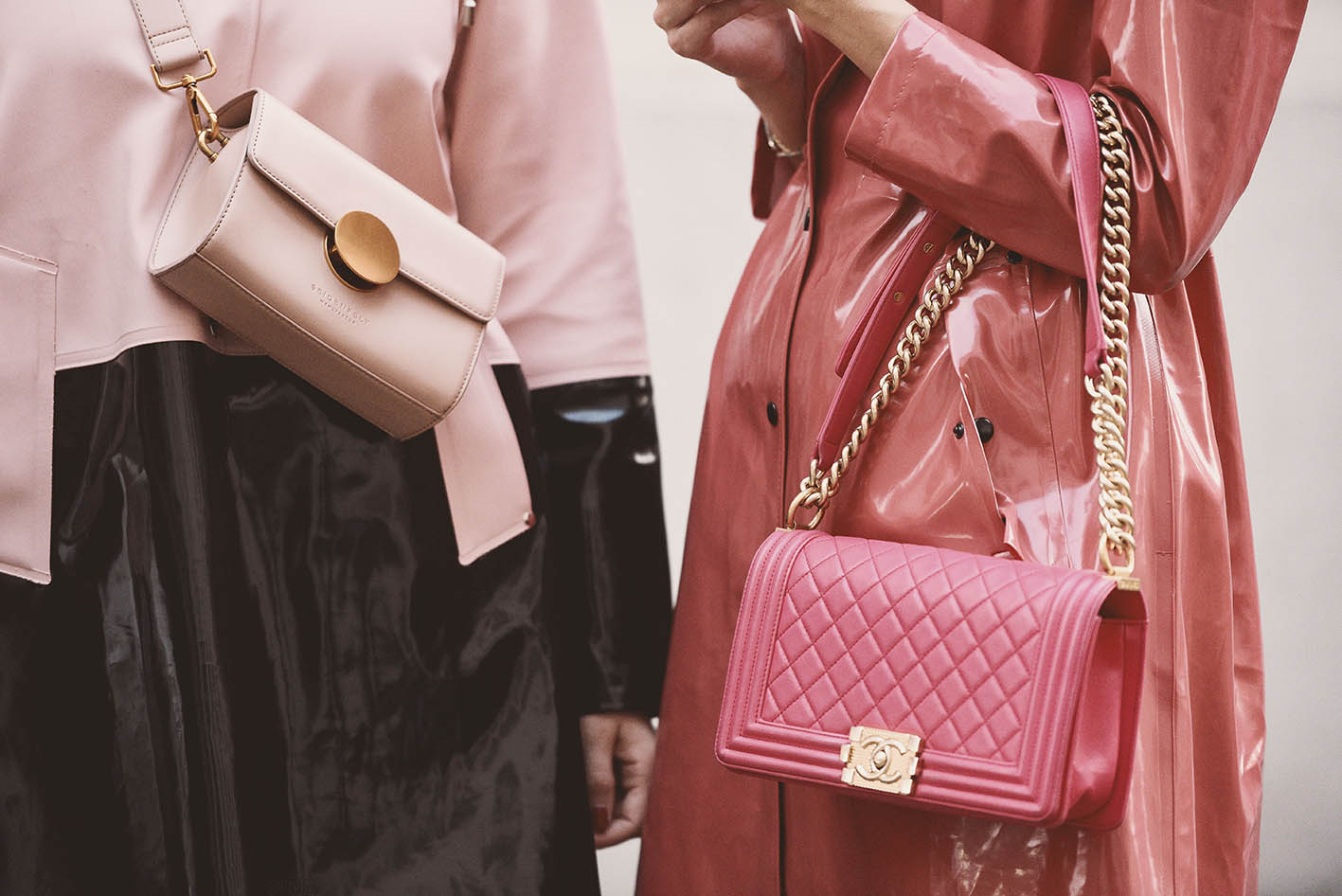 Graphic Designers Making a Statement in Fashion.
The connections between graphic design & fashion are some of the strongest. Graphic Design influences the fashion world from lookbooks & fashion prints to packaging design. It is integral to a brand's voice, presence, & overall success. The look & feel of a fashion brand is essential to its reputation & success.
Fashion drives all our lives in one way or another. What we are wearing is important to us, and how it looks tells our story- a bold print or a professional pinstripe. It's all determined by Fashion & Apparel Designers. Product Designers select the products we use on a daily basis, their ergonomic design, appearance, & durability. I'm going to outline these two career options below, but I've also written another detailed article on how a graphic designer fits within the fashion industry.
Fashion & Apparel Graphic Designer
The ideal career path for Graphic Designers with a passion for fashion is to become a fashion or apparel designer. Fashion Product Development salaries currently range between$49,770 to $97,291, with top earners making $144,811 annually across the United States.
Fashion Designers design & assist with the production of clothing, shoes, & accessories, identify trends, & select styles, fabrics, colours, prints, & trims for a collection. Apparel & Fashion designers also sketch & conceptualize designs & oversee production. You can find out more about fashion & apparel graphic designer roles by reading my other article.
Product Designer
Like fashion & apparel designers, women in this profession define product specifications, create digital or print drawings, & design fully functional products purchased by consumers. From the accessories we depend on daily, utility bags, phone cases, etc., to the office supplies & car accessories we use, Product Designers are to thank for their durability & affordability.
Product Designers in the United States make an average salary of $84,386 per year or $41.88 per hour. An entry-level product designer salary is roughly$57,000 per year. Product Designers are usually required to obtain a bachelor's degree in engineering or architecture.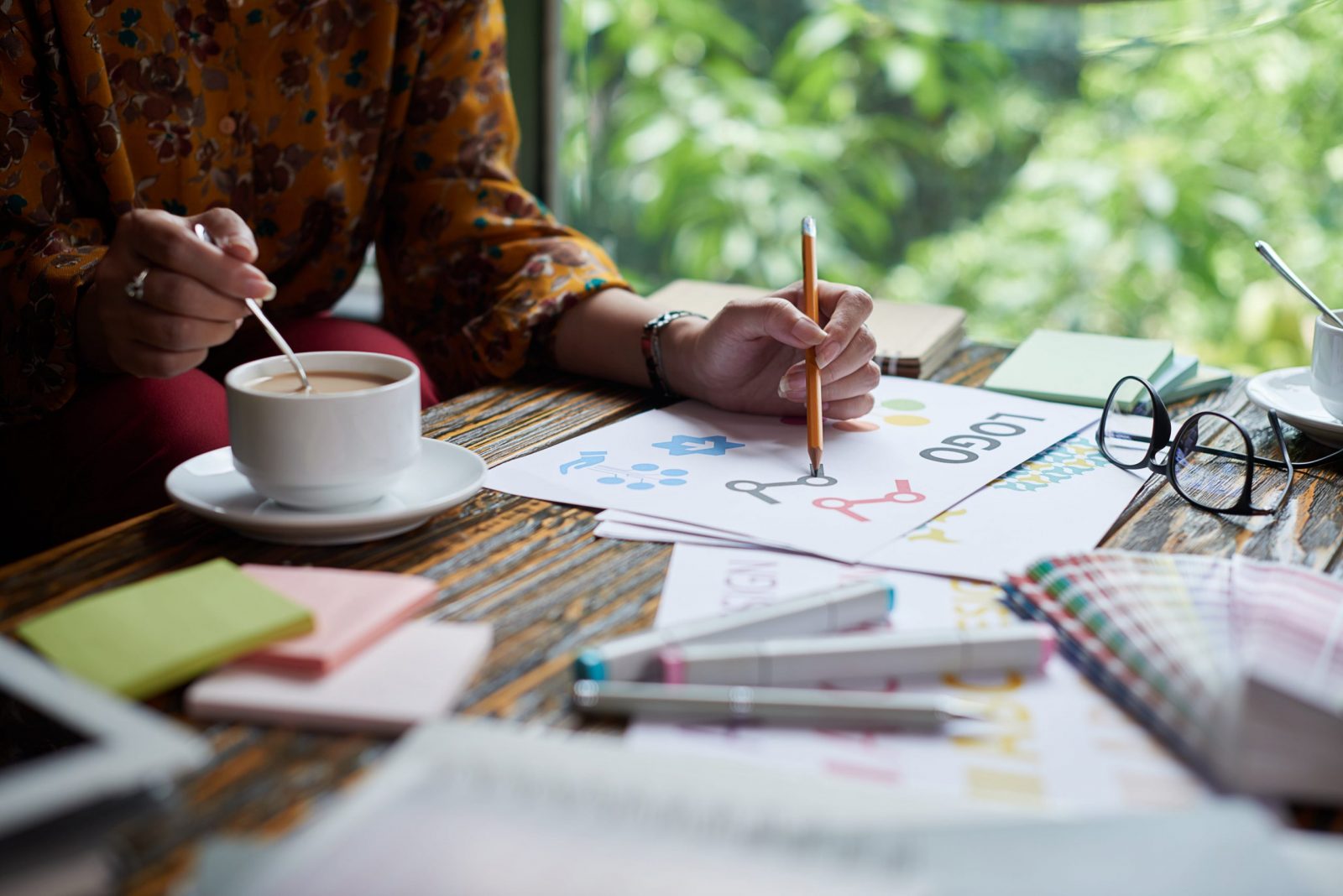 Graphic Designers Leave Their Mark on the Business World.
Women in the design industry have the opportunity to be in the world of business moguls. Graphic Design experience opens a door for us into the world of business if that's where we find our passion taking us. From Logo Designers designing for small businesses to marketing managers specializing in business marketing & advertising, we have plenty of paths to take in business.
Logo Design
Logo designers are professional graphic designers that create custom brand imagery for individuals or companies. Logo designers can work as freelancers, full-time at a design firm or advertising agency, or operate under a temporary contract.
Logo Designers do not require degrees or certifications. Graphic Designers get paid for their work depending on their design experience, skills, & the demand for their work. However, on average, Logo Designers can range in salary from $31,000 to $87,000.
Marketing Manager
If your passion lies in marketing & advertising, choosing to be a Marketing Manager can be a lucrative path to take. Marketing Managers are responsible for managing the promotion & positioning of a brand or the products & services that a company sells. Women passionate about sales, organization, & brand engagement will flourish in this position.
Marketing Managers can make a salary ranging between $93,517 & $126,344. Employers typically look for candidates with a bachelor's degree in advertising, communications, or other related fields, but a degree in graphic design should get you in the door.
Conclusion.
As a woman with experience in Graphic Design, the industry offers us numerous pathways to take to have a lucrative & rewarding career. It is essential to follow the passions that drive us, & the design industry lets us do that & more. Graphic Design is the most lucrative path to follow, but we can make a statement in the fashion, business, or architecture worlds with that experience.
Sources:
https://www.salary.com/research/salary/alternate/architectural-designer-ii-salary
https://www.bls.gov/oes/current/oes193051
https://www.bls.gov/ooh/life-physical-and-social-science/urban-and-regional-planners
https://study.com/interior_decorating_career
https://www.comparably.com/salaries/salaries-for-business-designer
https://www1.salary.com/Fashion-Designer-Salary
https://www.payscale.com/research/US/Job=Product_Designer/Salary
https://www.ziprecruiter.com/Salaries/LOGO-Designer-Salary
https://www.salary.com/research/salary/benchmark/marketing-manager-salary
If you're interested in further reading, please see the links to my trusted resources page & related articles below. To find out more about AALofts Design, please click here. If you found this content helpful, want to collaborate on a project, or would like to request an article topic, please click here to get in touch via the contact form. Feel free to share & connect on social media, if you found this content helpful.